Observer: Restoring order is common aspiration of Hongkongers
People's Daily app
1565881958000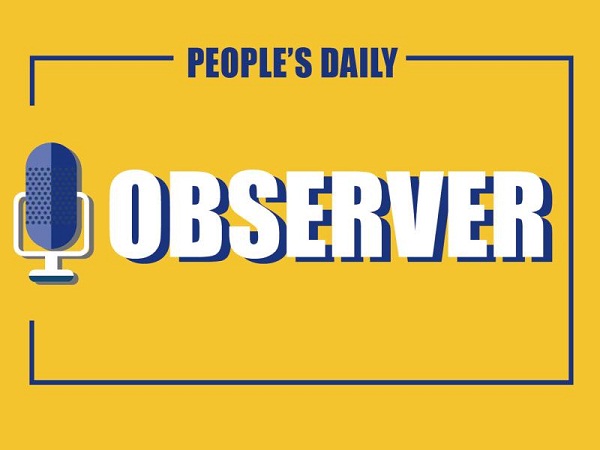 "Hong Kong had enough!" This is the headline of a joint statement issued by a group of Hong Kong residents and published on the front pages of local newspapers on Wednesday.
The statement voices strong support for the government and the police, and appeals to all Hong Kong residents to show solidarity and restore social order.
Carrying weapons, smashing facilities, assaulting police, disrupting public transportation, throwing petrol bombs into a police station — this series of violent activities in the city has revealed the true face of the "peaceful protests".
As increasing numbers of people both in and outside of Hong Kong have broken their silence by standing against violence and voicing their support for the rule of law, some politicians and media outlets choose to turn a blind eye to the blatant brutality of lawbreakers.
In the US, members of the House Foreign Affairs Committee issued a joint statement lauding "the brave efforts of Hong Kong people" in their demonstrations. However, the restrained, lawful enforcement of the Hong Kong police was often defamed as "forceful suppression" in the Western media.
When riots broke out on Britain's streets back in 2011, the then Prime Minister David Cameron told Parliament that the whole country has been shocked by appalling scenes of people looting, vandalizing and stealing. "It is criminality pure and simple. And there is absolutely no excuse for it." Those were his words then.
Britain's hypocrisy and double standards on similar events in Hong Kong today are obvious.
Some politicians in Hong Kong are frequently abusing freedom of speech and the press, inciting the young and the innocent to get involved in political disputes and inflaming social conflicts with the help of the so-called "free press".
The illegal confinement and brutal beating of a journalist at the Hong Kong airport Tuesday night is an insult to the global press community and a serious violation of the freedom of the press.
"Oh liberty! What crimes are committed in your name!" By taking a look at the recent events in Hong Kong, one can see the true colors of the radicals and their behind-the-scenes string-pullers.
The opposition to the extradition bill was simply an excuse. The real aim was to stir up trouble and instigate a "color revolution" in Hong Kong.
Their evil wish will be in vain because the whole Chinese nation is well aware of their acts.
It is the common aspiration of the Hong Kong people to stop violence and chaos, so that Hong Kong can restore order and return to prosperity and harmony. Anyone who harms the city will surely be severely punished by law and condemned by the people.