Observer: Racial discrimination won't help with COVID-19 battle
People's Daily app
1586524236000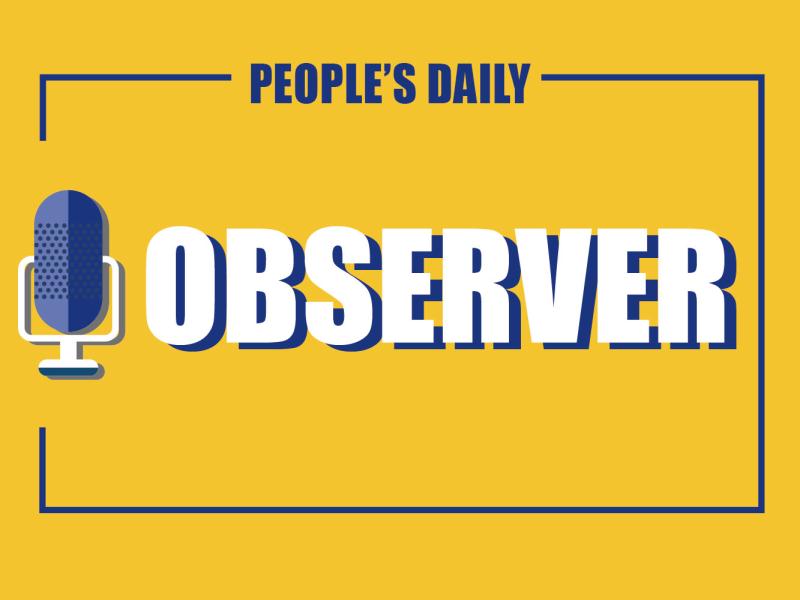 In such a difficult time, standing in solidarity with the world against the novel coronavirus is essential for any country. Yet inflammatory racist moves have been incited by some politicians, triggering division, discrimination and xenophobia.
Australia's Federal Liberal MP Jason Wood, who is the assistant minister for Multicultural Affairs, was one of the politicians.
Since the COVID-19 outbreak, Wood has posted numerous anti-Chinese media stories on Facebook, which attracted hundreds of comments, many of them extremely racist. One even instigated death to the "Chinese people."
Racist sentiments have brought hatred, hostility and division among different ethnic people in Australia. Chinese Australians are stigmatized, insulted and abused as the virus hit the country.
It is wrong that China and Chinese people should be held accountable for the coronavirus outbreak. As the virus knows no boundaries, any one could fall victim to it.
During mankind's battle against the virus, Chinese people have made great efforts and sacrifices, which have won wide respect from the world.
In Australia, the Chinese community's help in curbing the spread of coronavirus was appreciated by the country's prime minister. "You are magnificent," Prime Minister Scott Morrison said of Chinese Australians during an interview with an SBS News reporter.
Wood's posts obviously ignored all those facts and aroused racist sentiment among his supporters using false accusations, which is also against the core value of a country that has flaunted its multiculturalism and inclusiveness for years.
Some Western politicians and media often attack China from the perspective of ideology. They attack China because they need to shape a politically stereotyped image for China to gain personal advantages. Therefore their criticisms are mostly preconceived and seldom fact-based.
Mankind's fight against the pandemic has now entered a very critical stage. The virus has infected more than 1.4 million people and caused over 85,000 deaths. To continue fanning racial discrimination will only bring panic to local residents, and damage global public health.
It's urgent now for the world to stop racist actions. Racism hurts people but does not eradicate the virus. When a crisis comes, it is the right thing that we fight it together. No one can stay immune from the crisis, and making wrongful accusations against China will surely not help.