The Greater Bay Area after five years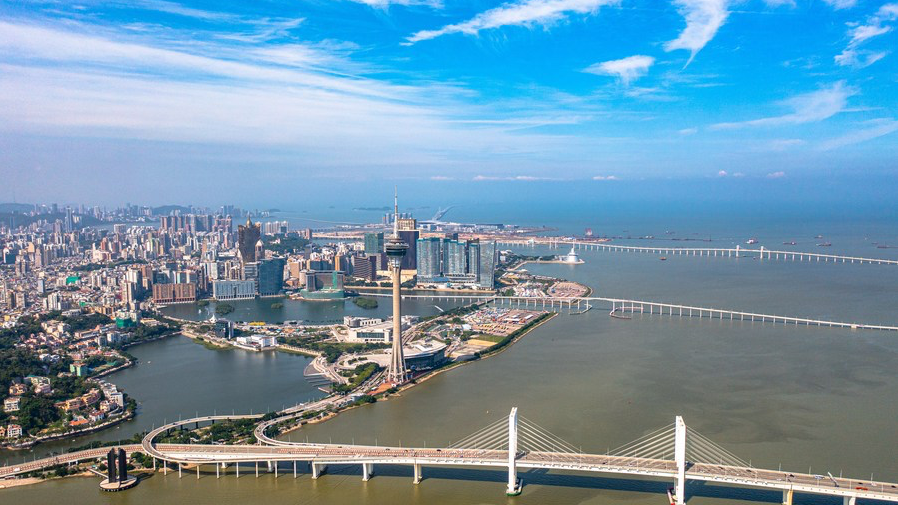 Editor's note: Timothy Kerswell is a research fellow at the Chinese University of Hong Kong (Shenzhen). He lived in Macao for seven years, working as an assistant professor at the University of Macao.
One of the biggest changes to have happened in the 25 years since Hong Kong's return to China has been a change in its economic reality. For a large part of those 25 years, Hong Kong was the economic center of the region. In 2018, the GDP of Shenzhen overtook Hong Kong, and in 2020 the GDP of Guangzhou also overtook Hong Kong, establishing a new regional reality. Without doubt, Hong Kong is a highly important city in the region, and is still the third biggest economy of the Greater Bay Area(GBA), but it is unlikely to ever return to the high status it once occupied.
Accordingly, Hong Kong's future development depends on its ability to integrate successfully with the Chinese mainland. Coincidentally, July 1 is not only the anniversary of Hong Kong's return to China, but this year it's also the five-year anniversary of the Framework Agreement on Deepening Guangdong-Hong Kong-Macao Cooperation in the Development of the Greater Bay Area, which announced China's intention to harmonize the development of the region and turn it into a mega-project which will be a cornerstone of China's ongoing economic development.
To get a sense of how important the GBA is to China, consider this: even though it accounts for only 0.6 percent of China's overall land mass, when considering the economic size of the GBA, then only the G7 and BRICS economies are larger in the world. In other words, the GBA is already more economically significant than most of the world's countries. In fact, a report by PwC estimates that by 2030 the GBA will have a GDP larger than the economy of Germany.
The GBA is also a representative of China's ambition and drive to design and implement major policy proposals by world standards. Consider that the San Francisco Bay Area has a population of about 8 million people in 18,000 square kilometers, the New York Bay Area is 20 million people in 21,000 square kilometers, and the Tokyo Bay Area is 44 million people in 13,600 square kilometers. China's GBA will include over 80 million people in an area of 56,000 square kilometers.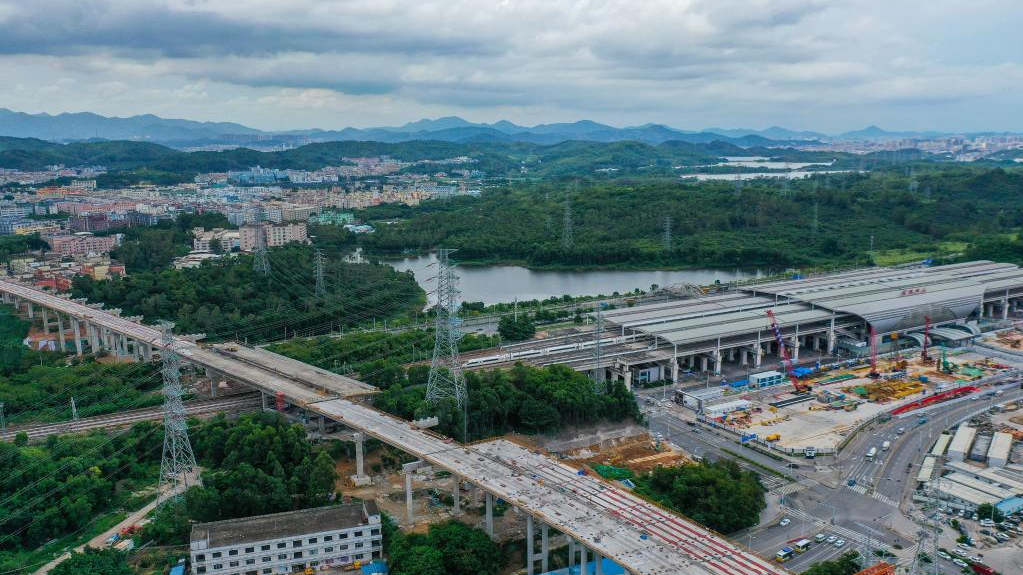 Part of this ambitious project consists of an array of incredible infrastructure projects which China is already famous for. To understand their significance, you just have to measure it in terms of travel time.
Opened in 2018, the high speed rail from Hong Kong to Shenzhen's Futian district arrives in only 14 minutes, and to Guangzhou in about 50 minutes. The Hong Kong-Macao-Zhuhai bridge has cut travel time from Hong Kong Airport to Zhuhai from four hours to only 45 minutes, and the Shenzhen-Zhongshan bridge – due for completion in 2024 – will reduce travel time between the two cities from two hours to a mere 30 minutes and will link Shenzhen, Dongguan and Huizhou with Zhuhai, Zhongshan and Jiangmen. The eventual goal is to create a "one-hour living circle," meaning you can reach any part of the GBA from any other part within one hour.
These impressive infrastructure projects are being complemented by an array of policy measures to harmonize relations between cities within the GBA. At all levels of government within the GBA, officials are working towards common taxation, investment and trade policies and reducing customs controls.
Some naysayers have questioned the level of integration possible during the tenure of the "One Country, Two Systems" principle, and these questions have been answered by measures such as cross-border driver licenses, multi-currency bank accounts and cross-border business permits.
So with all this expenditure of capital and planning, it's worth asking why the GBA is seen as such an important part of China's national development. While the quantity of economic activity is a major reason, it's the qualities of the GBA that are likely to make it so critical.
Firstly, China is heavily backing the development of the GBA as a laboratory for how it will handle future developments, like the Hangzhou Bay near Shanghai or the Bohai Bay near Beijing. The way the GBA develops will help inform China's overall national strategy for economic development, even in faraway regions.
Secondly, with China now a world leader in many areas of innovation and technology, the GBA has the potential to drive China's innovation to new heights while providing significant quality employment for young people in the region. The area has a high concentration of some of the world's most advanced universities and the most talented graduates, with several research clusters and generous funding arrangements from both the provincial and central government.
China is investing heavily so that the GBA can be a leading force for research and design and a new motor for high quality development across the nation.