Building a resilient global supply chain through digitalization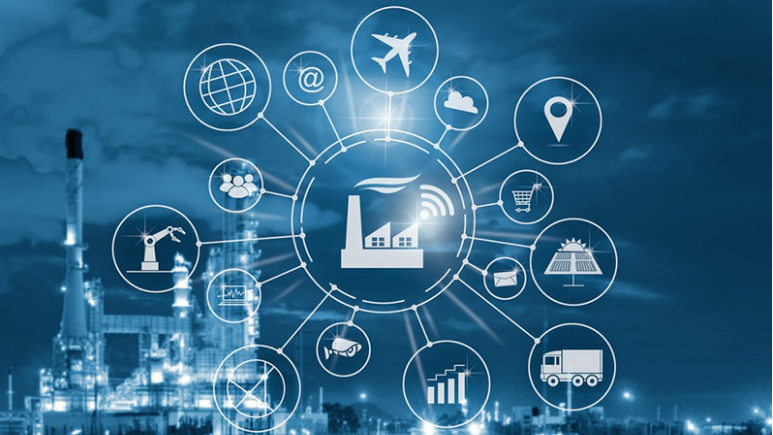 (Photo: CGTN)
The COVID-19 outbreak has hit personal live and global business at an unprecedented scale. Factories, logistics, the micro, small and medium-sized enterprises (MSMEs), upstream and downstream the supply chain, have been severely affected. According to the World Trade Organization's forecast, the world merchandise trade is to plummet by 13-32 percent in 2020.
Meanwhile, the inadequate global supply chain has further hindered the global response effort, including a lack of personal protective equipment (PPE), low production capacity, asymmetric information between buyers and sellers, disrupted logistics, and customs restrictions of various countries. Dr. Rebecca Fatima Sta Maria, executive director of the APEC Secretariat, said global medical supply chains may still have vulnerabilities, bottlenecks, and integrity issues.
The urgent need to design a more resilient and smarter supply chain mechanism has been one of the main lessons of this crisis. Therefore, many companies have been actively transforming to survive, for example, traditional offline factories going online, senior executives selling products through livestreams, and logistics companies planning capacity through big data, turning challenges into great opportunities.
Digitalization has been a critical element in helping businesses to transform and survive in the crisis. A survey of China's top 500 service companies showed that industries applying digital technology such as the internet and software was not affected, but kept a robust growth in 17 percent in the first quarter of 2020.
China's "home appliances queen" – Dong Mingzhu, chairwoman of Gree Electric – hosted a three-hour live stream recently and sold about 45 million U.S. dollarsworth of goods, proving the strong power of online sales in China.
However, this company recorded nearly zero sales in February and March due to the pandemic. Business 20, the G20 dialogue with the global economy, highlighted that digital technologies such as e-commerce and smart logistics' important role in supporting the fight against the disease.
Thus, we would like to urge agreement to increase capacity in digitalization of the public and private sectors, and to promote collaboration between the two sectors to optimize supply chain efficiency through digitalization.
Digitalization can help to optimize efficiency, diversity, and increase the visibility of the global supply chain. More importantly, it can help all stakeholders especially MSMEs, and ensure the smooth flow of all necessary basic supplies and PPE across all economies in the crisis.
Technologies such as AI, e-commerce, big data, cloud, blockchain, smart logistics, and e-finance can provide real-time information on production and market demands, create transparency on product details and tracing, share consolidated regulations on products and customs.
Further, they can help manufacturers to optimize production capacity, help logistics to identify and secure local and international logistics capability, and provide smart financial support to manufacturers suffering from economic impacts.
David Xu, head of sales department at one medical supplies manufacturer in China, said, "it's our first time to go digital. E-commerce has helped us to match our products with reliable buyers quickly during the crisis. Further, e-commerce's smart logistics solution has helped to match the best local and international logistics service provider for us, so that we can deliver products in a breakneck speed, though in a fragile environment."
Technology is proved to contribute to optimizing the efficiency of the supply chain, connecting the upstream and downstream closely. We hope that the public and private sectors of all countries can unite to strengthen supply chain digital connectivity, including helping companies in digital transformation, ensuring the smooth flow of basic products and PPE, and helping MSMEs access helpful information and skills.
We urge that all countries should encourage flexible match-making online campaigns such as online expos and forums, building a smarter and more resilient global supply chain mechanism to bridge worldwide supply and demand, especially for MSMEs.