Closer China-Central Asia cooperation key to future development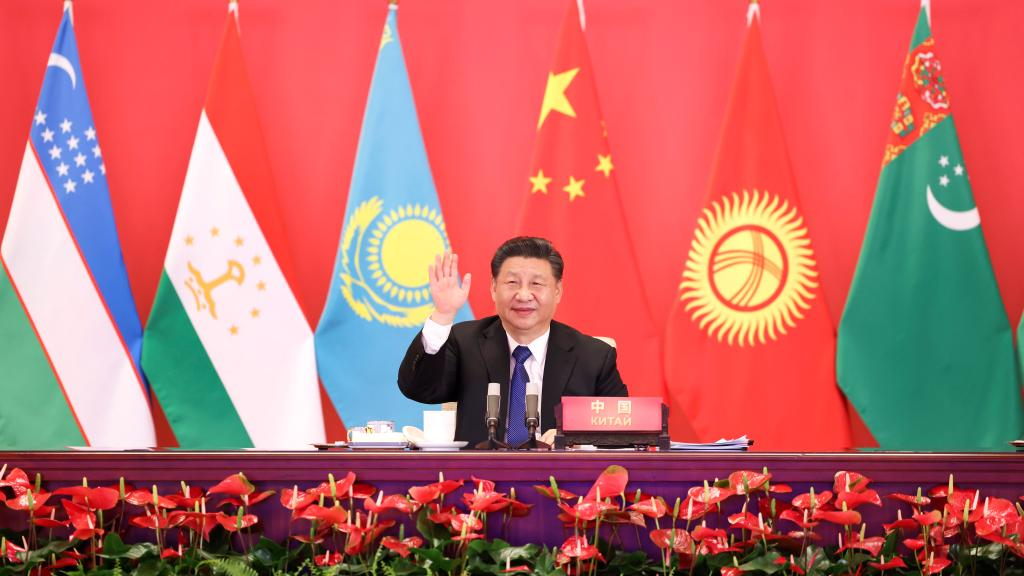 Chinese President Xi Jinping, also general secretary of the Communist Party of China (CPC) Central Committee, presided over a virtual summit in Beijing on January 25, to commemorate the 30th anniversary of the establishment of diplomatic relations between China and five Central Asian countries (C+C5), namely Kazakhstan, Kyrgyzstan, Tajikistan, Turkmenistan and Uzbekistan. This is the first meeting between China and the five heads of state since July 2020.
In his speech, President Xi summarized four principles that contribute to the successful cooperation between China and the five Central Asian countries – mutual respect, good-neighborly friendship, solidarity in trying times, and mutual benefit. As good neighbors, partners, friends and brothers, a closer cooperation can be forged for a more prosperous future development in at least the following four facets: economy and trade, public health, regional security and peace, and democracy in international interactions.
In the past three decades of diplomatic relations between China and the Central Asia, what prominently stands out is the multipronged trade policies of China. Opening-up has been an important institutional dimension that President Xi put much emphasis on. Nine years after commencing the Belt and Road Initiative (BRI), the Regional Comprehensive Economic Partnership (RCEP) entered into force at the beginning of 2022, which aimed at eliminating 90 percent of global tariffs and constitutes 30 percent of global GDP. In the meantime, China continues to explore the possibility of joining in the Comprehensive and Progressive Agreement for Trans-Pacific Partnership (CPTPP), further aligning its high-quality institutional standards with those of the rest of the world.
Central Asia is and will always be a crucial integral component of the BRI framework, since its strategic location to connect East and West provides tremendous prospects for international trade. Recent statistics show that over the past three decades, the trade volume between China and the Central Asia has increased 100 times and China's stock investment in these countries has exceeded $14 billion. In 2020, over 90 percent of the 900,000 containers Kazakhstan transported were for China-Europe freight trains, as the Xinhua News Agency reported.
While the world economy is facing turbulence and many uncertainties, and the persistence of trade barriers in many parts of the world has created challenges for vulnerable economies, China and the Central Asian states have been deepening pragmatic cooperation in economy and trade, establishing energetic and mutually beneficial economic and trade ties.
In the past two years, although the COVID-19 pandemic has dealt a severe blow to the world, the cooperation between China and Central Asian states under BRI has never stopped. Since the onset of the COVID-19 pandemic, China has adhered to its people-centered philosophy, fulfilled its solemn commitment of making vaccines a global public good, and provided assistance and exported several batches of vaccines to Central Asian countries.
Besides, as State Councilor and Foreign Minister Wang Yi noted previously, China is ready to promote cooperation in the vaccine industry based on research and development, joint production and trade, to forge a comprehensive vaccine partnership. China will work with the Central Asian countries to build a China-Central Asia health community, enhance the public health system and expand collaboration between modern and traditional medicine sectors to ensure that traditional medical centers are available in Central Asian countries.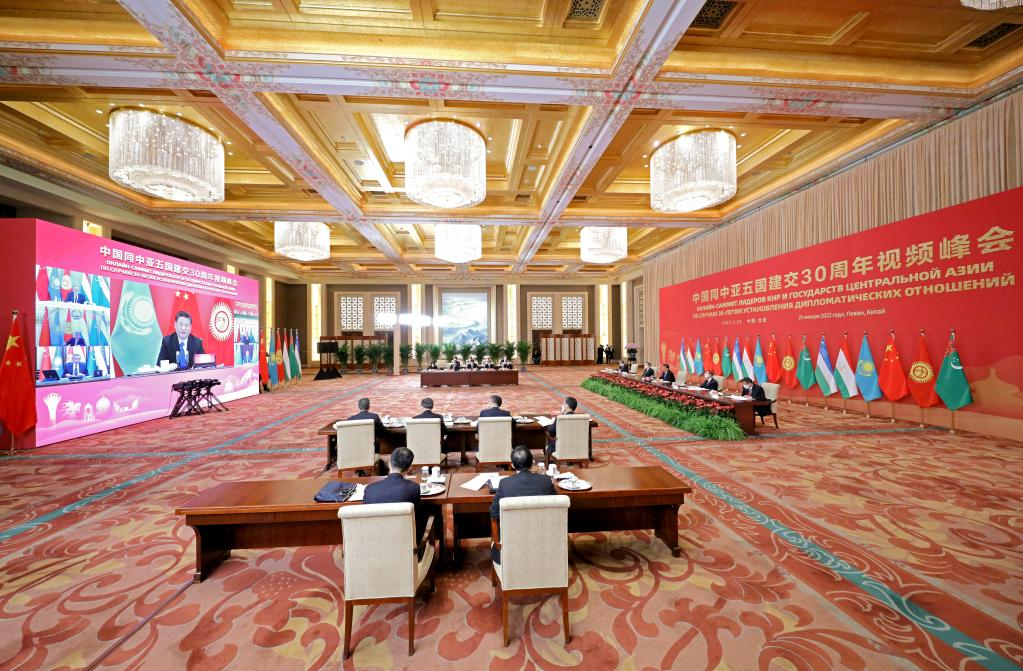 Regional security is another key aspect for prolonged cooperation. As President Xi said at the 21st meeting of the Councils of Heads of State of the Shanghai Cooperation Organization in September 2021, "Faced with complex and fluid security dynamics in the region, we need to pursue common, comprehensive cooperative and sustainably security." Great importance should be attached to collective arrangements for China and Central Asian states to address prevalent security issues as President Xi has repeatedly called for countering the "three forces" of terrorism, separatism and extremism. This ensures that the relationship between China and the five Central Asian countries is grounded in trust and goodwill with no possibility of suspicion or hostility.
Moreover, the implementation of joint statement is expected to effectively allay concerns about the emergence of other potential security threats which could impede development, compromise economic productivity and jeopardize the well-being of respective populations.
Last but not the least, the institutional arrangement and communication between China and the Central Asian countries have shown the world how a genuine democracy in the international arena can be built in the presence of a great power. As President Xi put it in 2013, "The over 2,000-year history of exchanges demonstrates that on the basis of solidarity, mutual trust, equality, inclusiveness, mutual learning and win-win cooperation, countries of different races, beliefs and cultural backgrounds are fully capable of sharing peace and development."
Unilateralism and protectionism are two drivers of current global economic and healthcare inequalities. China and the five Central Asian countries believe that it is necessary to maintain an international system with UN at its core, an international order based on international law, and a clear-cut stand against unilateralism and hegemony in any form. It is important to respect each other's sovereignty, independence and territorial integrity, as well as their respective choice of political systems and development paths.
The acceptance of diverse types of governing, economic and social paradigms and the absence of dictations can guarantee that only the issues of utmost importance to people, such as poverty alleviation, health care, green development and technological innovation, are prioritized. Regional blocks, which China has long sought to promote, can ensure that the unfettered access to global sources such as vaccines for all segments of society can be realized.
Upholding the four principles of cooperation, we are assured that China and the five Central Asian countries will chart a new path of closer cooperation to build a community not only of common development, common security, but also a community of common health, common environment and common prosperity.