China is walking the talk on religious freedom in Xinjiang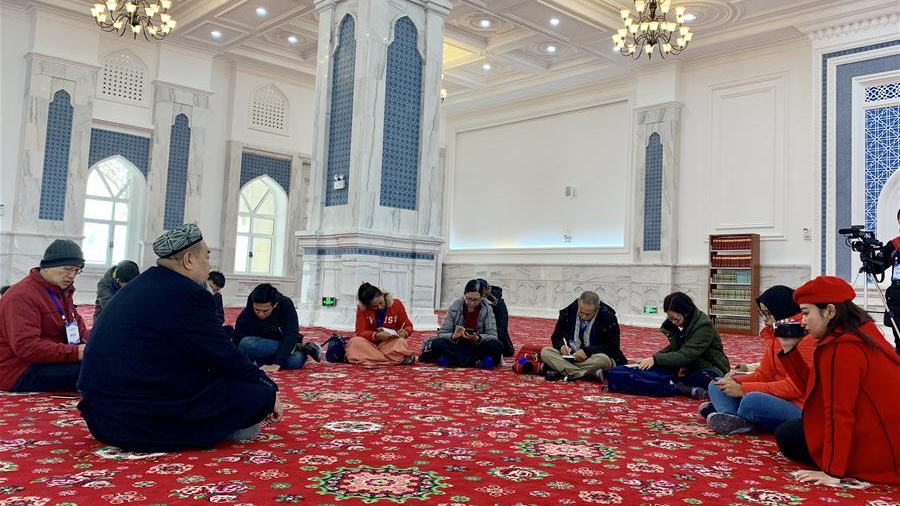 (Photo: CGTN)

As it happens, some news media and critics in the West are stamping China as aggressive and discriminating toward its Uygur population and their religion in Xinjiang. And the trouble with their anti-China rhetoric is the way it ideologically masks the underlying geopolitical and economic forces that drive dissent and enmity.
In quest for truth, there are basically three major takeaways. The first is that Beijing has never broken or bypassed the constitution on religious freedom. As an ancient civilization, China prides itself as a country where Muslims have had the same chances to live with dignity. If in doubt, Article 36 of China's constitution clearly stipulates that all citizens shall enjoy the freedom of religious belief.
The government walks the talk through its positive engagement in Xinjiang. Uygurs face no discrimination and the re-engagement program never blights their individual prospects, opportunities and self-esteem. Oddly enough, that hasn't stopped some corporate media outlets from jumping to the conclusion that China is violating Uygurs' basic rights in Xinjiang.
The second takeaway is that although the many Western print and digital media are giving us a constant stream of "information" on the vocational education and training center, 54 Muslim and non-Muslim countries have publicly voiced their support for China's policy in Xinjiang.
That's not a shrinking violet. And using the "economy" or "money" as excuses to try to discredit the support is veering dangerously close to a misinformation campaign. And it will undermine the Chinese government's attempts at maintaining security and securing the rights of its people.
The West's accusations ring eerily hollow and they stand alone. The published so-called "leaked documents" try to paint the vocational education and training centers with negativity. However, this is a place where people learn job skills and then leave. There have been many documentaries and videos produced to support such a fact. This alone should debunk the West's fake narrative.
Which brings us to the third and final takeaway. Despite the West's egregious propaganda-like treatment notwithstanding, China today is putting all its efforts into guaranteeing its people's rights while keeping the peace in a region with a history of volatility. Xinjiang is the Uygur's home, and they are not going anywhere. The terror attacks and violent crimes that happened in the region threatened all Chinese citizens. Unlike many other countries, China effectively dealt with its terrorism problem without an all-out war against the restive region.
Be assured of one more thing too: Many prominent journalists and international officials have visited Xinjiang and have praised Beijing for its policies in the region. If what's been reported is real, then how could these people, who are respected by people in the West, make such an assessment? Here, China has not only won over its Uygur population in Xinjiang but many governments and friends across the world. On the whole, China's policy in the region has been a success and I wouldn't change a word.