Observer: Zero tolerance for challenging 'one country, two systems' bottom line
People's Daily app
1574048726000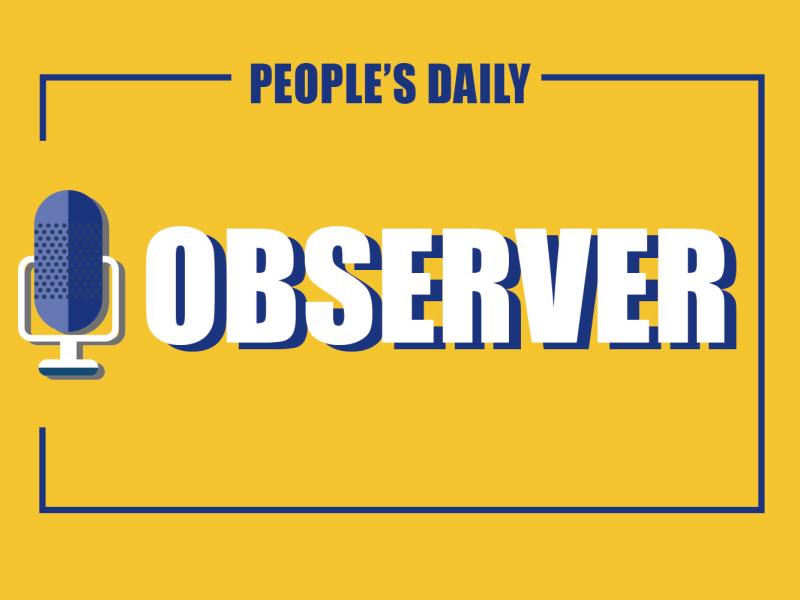 Over the last five months, protests and violent public events continued to emerge in Hong Kong under the inflammation of the opposition force and intervention of external forces. Those who advocate the "Independence of Hong Kong" and chant slogans of "Liberate Hong Kong, the revolution of our times" in public; insult the national flag, national emblem and regional emblem of Hong Kong; and attack Liaison Office of the Central People's Government, Legislative Council of the HKSAR are aiming to bring chaos to Hong Kong while paralyzing the government of HKSAR.
Their ultimate goal is to make the "one country, two systems" policy exist in name only after seizing the administrative rights and making Hong Kong an independent political entity. What we are facing today is the confrontation between safeguarding and destroying the "one country, two systems" policy. There is no "neutral space" nor tolerance for any illegal act when it comes to national sovereignty and Hong Kong's future.
Chinese President Xi Jinping said the continuous radical violent activities in Hong Kong seriously challenged the "one country, two systems" bottom line. He urged Hong Kong judicial bodies to severely punish the violent criminals that challenge the bottom line in accordance with the law. Xi made those remarks when he was attending the 11th BRICS summit in Brasilia, capital of Brazil.
The pioneering of the "one country, two systems" policy is of great importance on China's agenda of governing the country and also a pivotal point for Hong Kong. The proven policy offers the best solution to Hong Kong's problems left over by history and also stands the test of time by keeping Hong Kong stable and prosperous. Any fresh systems must endure hardships and get severely tested and improved, so there is no exception for the "one country, two systems" policy. This long-protested movement brings us a sign that some deep-rooted contradictions and issues exist in Hong Kong's political, economic and social aspects. Therefore it's urgent and necessary for Hong Kong to improve the system of governing itself. And what's needed is to thoroughly implement and continuously perfect the "one country, two systems" policy in practice.
The notion of the complete "one country, two systems" policy means that "one country" is the root and is the base on which "two systems" can flourish. When carrying out the system, no one can challenge three bottom lines: absolutely no tolerance of any moves violating national sovereignty, any moves challenging the authority of the central government and HKSAR's Basic Law, any moves utilizing Hong Kong to infiltrate the Chinese mainland. Any one and any groups should never under-valuate China's adamant will and firm resolution to defend national sovereignty, safety, and unity, and safeguard the stability and prosperity in Hong Kong. Challenging behaviors and destructive moves are delusional, in vein and doomed to fail.
A rainbow comes after a storm. Hong Kong will surely overcome any risks and obstacles because China's central government and 1.4 billion people stay behind it. It will also go on the track of steadily moving forward the "one country, two systems" policy and HKSAR's Basic Law, and holds hands together with the mainland to greet a brighter national future.
(Compiled by Ryan Yaoran Yu, Paris Yelu Xu and Bai Yuanqi)