Musk's China visit a rebuff to the 'decoupling' rhetoric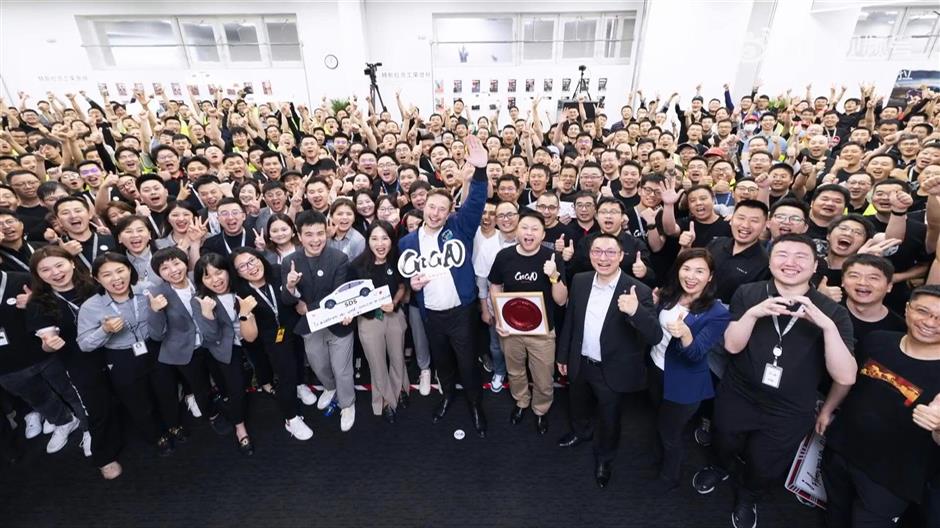 For all the evolving political rhetoric in the West about "decoupling" from China, Tesla CEO Elon Musk's recent visit to China, on the heels of a number of trips by high-profile American business figures, shows again that decoupling from China has never been a realistic option for major US businesses.

In his meeting with State Councilor and Foreign Minister Qin Gang on Tuesday, Musk compared China to an economic twin of the United States, with their interests intertwined and inextricable.
While meeting Minister of Commerce Wang Wentao on Wednesday, the Tesla chief spoke highly of the vitality and potential of China's development, voiced full confidence in the Chinese market, and expressed his willingness to deepen mutually beneficial cooperation.
Also highlighting the importance of China to US companies are a spate of recent visits from CEOs from such global giants as JP Morgan, Pfizer and Starbucks.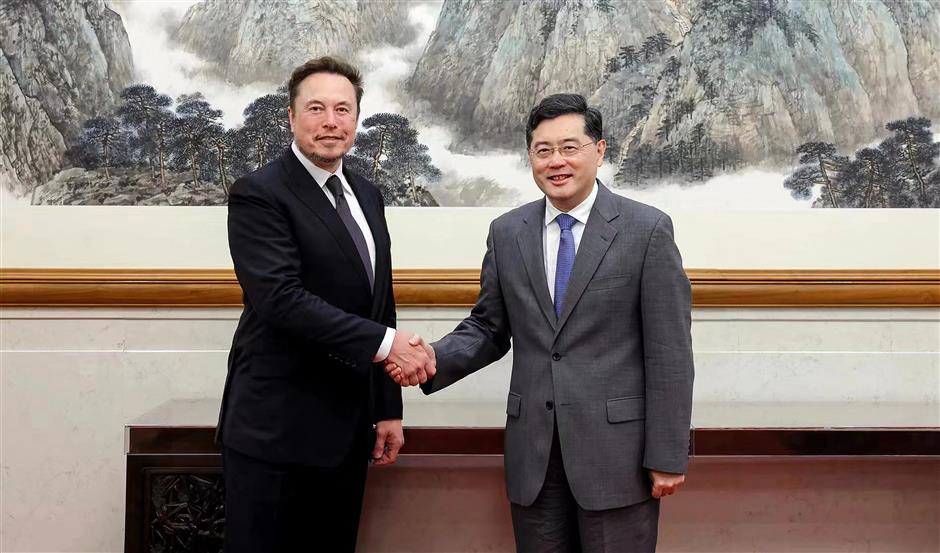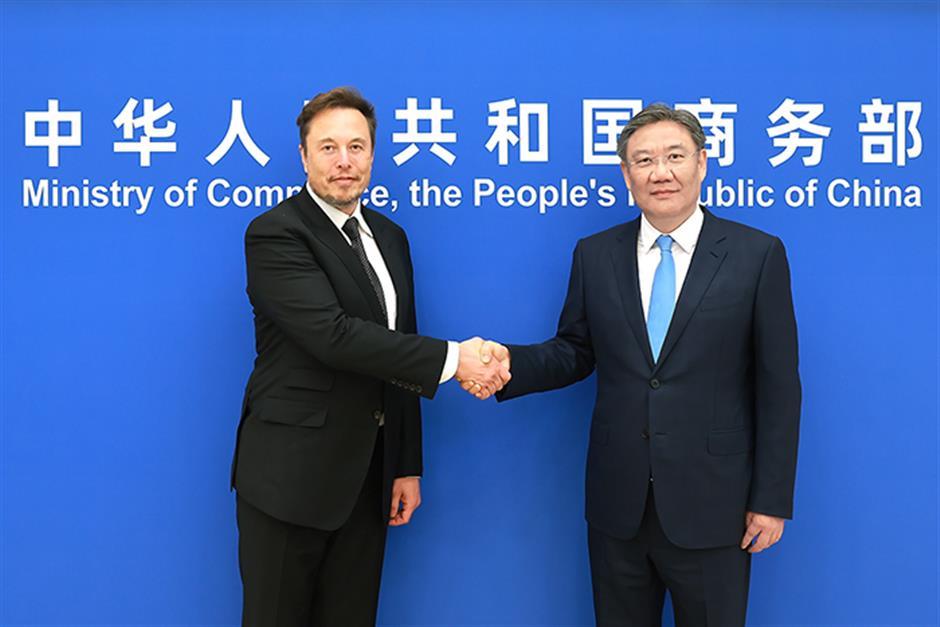 One message from these high-profile business leaders comes out loud and clear: Exiting the Chinese market is not an option, and decoupling from China would be disastrous for global trade.
A number of foreign business councils in China have recently echoed similar sentiments.
A recent survey by the American Chamber of Commerce in China showed that 66 percent of US businesses in China would maintain or increase their investments in the country. A report by the European Union Chamber of Commerce in China suggested that 60 percent of the businesses surveyed hope to increase their R&D investment in China, either moderately or significantly, for the next fives years. Similarly, a China-Australia Chamber of Commerce survey found that more than 60 percent of Australian businesses viewed China as among the top three destinations for global investment.
This is certainly a rebuttal of the advocacy, on the part of some Western politicians, for decoupling from China.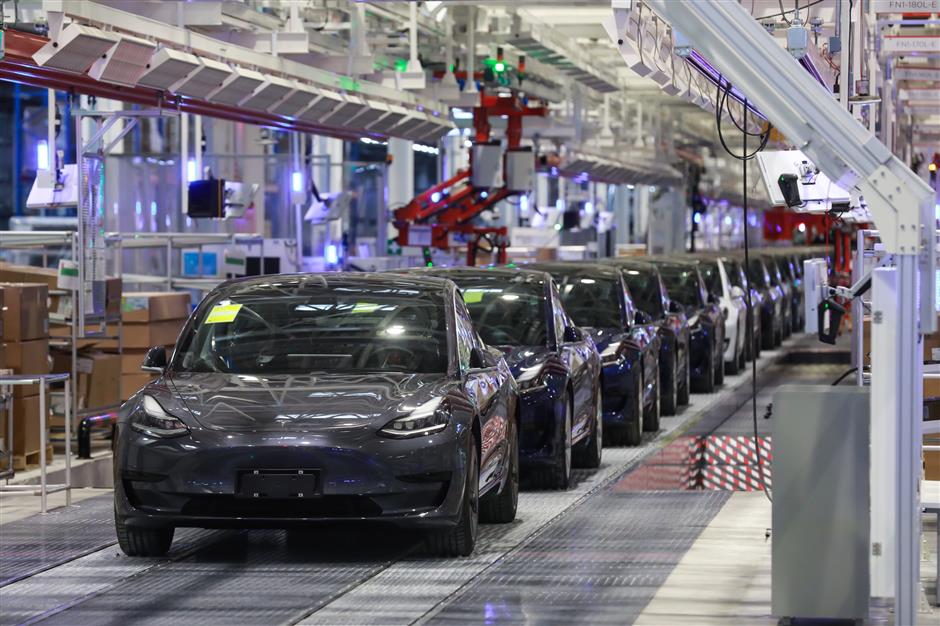 Probably feeling that decoupling is a proposition that's hard to sustain, recently "de-risking" has gained traction among officials in Washington.
For instance, during the three-day gathering of the US-led G7 (Group of Seven) that ended recently in Hiroshima, Japan, the leaders of the bloc said in a communique that they are not "decoupling" from China but "de-risking" instead.
A scrutiny of this newfangled term would suggest that the so-called de-risking is no more than putting new wine into old bottles, a byword for decoupling, and that the changed narrative is just another word game for the US and its allies to sustain their irrational China policy.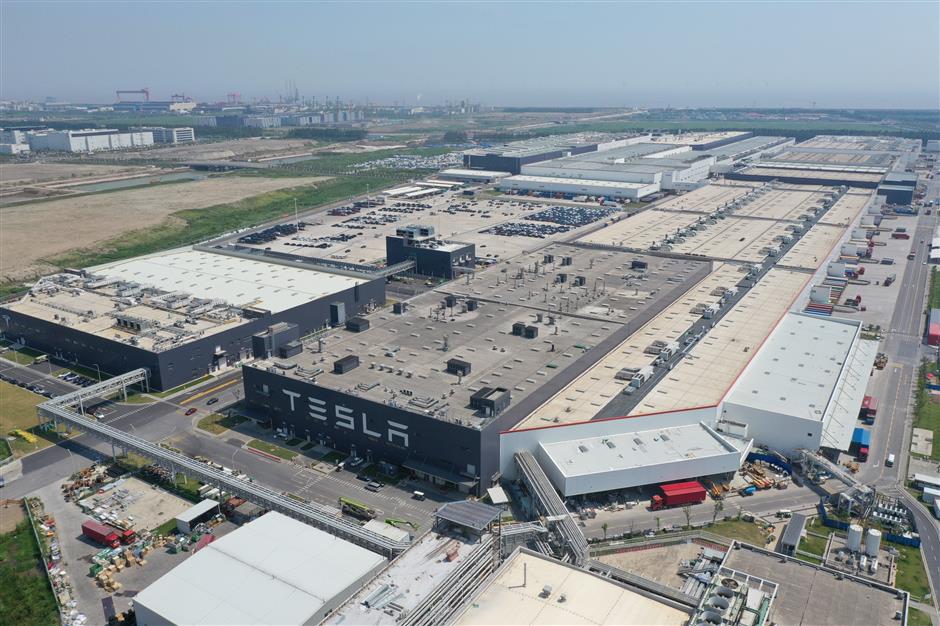 When it comes to de-risking, a prerequisite is to correctly identify the source of the risk. Then it is easier to see that one of the major risks confronting global business today is the violation of principles of market economy, the rules of international economy and trade, and willful cracking down on other countries' businesses by generalizing the concept of national security.

Significantly, this subtle change from decoupling to de-risking has come at a time when the US has been struggling with myriad woes at home, ranging from the risk of default on debt to financial turmoils, including bank failures.
As China's Assistant Foreign Minister and Foreign Ministry spokesperson Hua Chunying asked recently in a social media post, "Which country is more open toward foreign businesses?" The "Open market" where TikTok CEO Shou Zi Chew was grilled and berated for five hours by US lawmakers on Capitol Hill in a hearing, or the "hostile market" where Tim Cook, CEO of Apple, received a warm reception on his recent visit to China?
Musk's China visit a rebuff to the 'decoupling' rhetoric
Just as the US administration is harping about rebuilding a global supply chain less dependent on China in terms of chips and vital minerals, Nvidia Chief Executive Jensen Huang said he sees the potential for "enormous damage" to US companies if the chip war with China escalates.
In a recent interview with the Financial Times, Huang cautioned lawmakers to think about the implications of further Chinese trade restrictions. "If we are deprived of the Chinese market, we don't have a contingency for that," he said. "There is no other China, there is only one China."
It's reported that Huang is planning a visit to China this month.
As is obvious to all, global multinationals, as a rule, thrive on global deployment of resources and profit maximization in the light of market principles. Any rhetoric about decoupling would only mean abandoning a fast lane based on win-win cooperation, and unconditional followers of this doctrine are doomed to failure.
There is no need to remind astute businessmen of the importance of the China market, with its economic capacity amounting to 120 trillion yuan (US$17 trillion), and its 1.4-billion consumers. China has maintained its No. 1 position in global cargo trade for six years in a row, is a major trade partner for over 140 countries and regions, and a major participant in the global industrial supply chain.
Statistics also speak louder about the importance of China. Despite a slowdown in the growth pace of utilizing foreign direct investment during the first four months this year, China's actual use of FDI grew by 2.2 percent year-on-year to 499.46 billion yuan in the period, data from the Ministry of Commerce showed.
As can be seen by all, decoupling from China is de facto decoupling from opportunity and future, and in a sense from the rest of the world.
It's inconceivable that any businessperson serious about growing their business would entertain this notion.