US should stop sowing discord in South China Sea
BANGKOK, Aug. 3 (Xinhua) -- U.S. Secretary of State Mike Pompeo renewed his unfounded criticism against China on the South China Sea issue on Friday, accusing Beijing of "coercion" in the region at a meeting with foreign ministers of the Association of Southeast Asian Nations (ASEAN).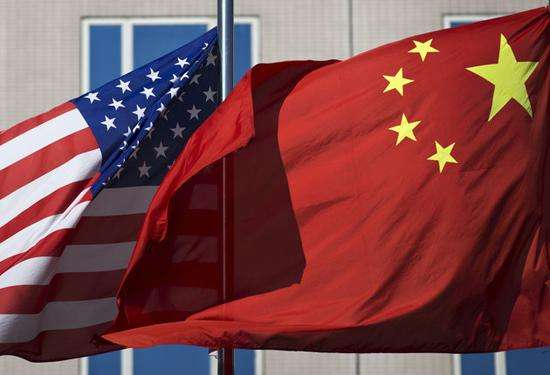 File photo
Pompeo was intentionally ignoring the fact that the situation in the South China Sea has generally been tranquil in recent years thanks to cooperation and consultation mechanisms set up by relevant countries in the region.
While trying to portray China as a coercer in the South China Sea, the United States is in fact becoming a big global bully itself. By sowing seeds of distrust, Washington is seeking to stir up conflicts among neighbors in Southeast Asia, and is disrupting the growing momentum of cooperation between China and the ASEAN countries, like what it did in other parts of the world.
It keeps sending warships and military aircraft to the region under the pretext of protecting freedom of navigation, despite the fact that tens of thousands of ships are travelling through the South China Sea every year with no security problems.
The U.S. intervention in the South China Sea, a region far from its territory, aims to create opportunities to meddle in domestic affairs of regional countries and serve its strategy to contain China. Such a confrontational approach will risk escalating tensions.
China's approach to handling the situation in the South China Sea has always been rooted in achieving win-win outcomes through dialogues with related parties on an equal footing.
On Thursday, Chinese and ASEAN foreign ministers announced that they have finished the first reading of the Code of Conduct (COC) Single Draft Negotiating Text ahead of schedule, an important step forward in reaching an agreement.
The 10 ASEAN foreign ministers said in a joint communique that they reaffirmed the importance of maintaining and promoting peace, security and stability in the South China Sea and were encouraged by the COC's progress.
In 2016, China and the ASEAN countries have agreed to set up a hotline to tackle emergencies in the South China Sea in a bid to reduce the risk of misunderstanding and allow messages to be passed swiftly.
These breakthroughs achieved over recent years, according to the international community, have contributed to crucial stabilizing factors in the South China Sea.
They also demonstrate that China and the ASEAN countries have the willingness and sincerity to properly handle their maritime differences and expand their consensuses on advancing practical maritime cooperation.
China and the ASEAN members are on the right path to solve the South China Sea issue. Washington should stop standing in the way.