Chinese solutions continue to contribute to global advancement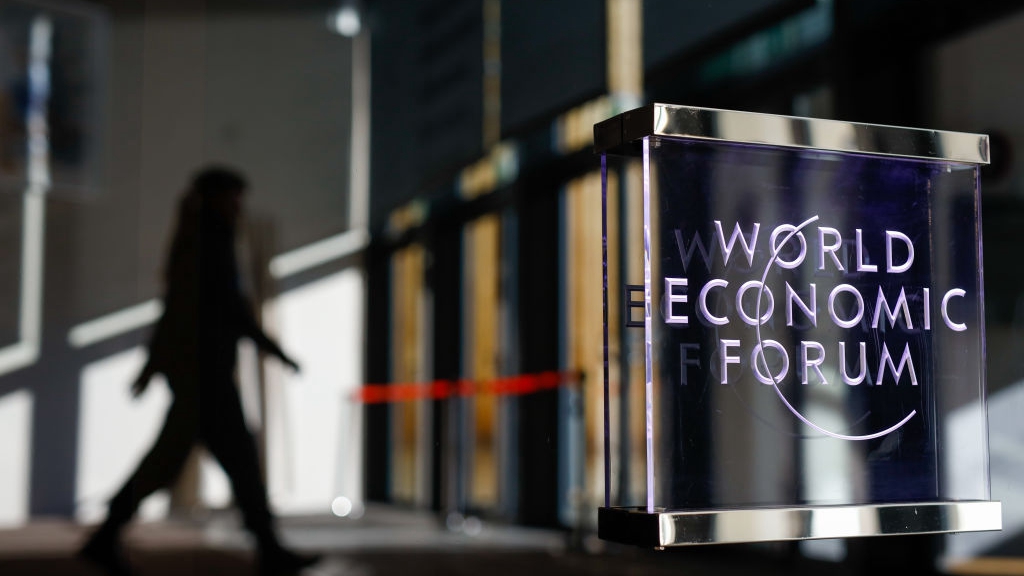 Chinese President Xi Jinping addressed the World Economic Forum on January 17 via video link in an annual meeting held at Davos, Switzerland. In his speech titled "Forge Ahead with Confidence and Fortitude to Jointly Create a Better Post-COVID World," President Xi stressed that international cooperation is key to building a post-COVID-19 world and called on the global leaders to adopt a coordinated multi-stakeholder approach to tackle the unremitting global challenges. The solutions proposed by President Xi for addressing critical issues can be summarized in the following four key areas.
Global economic recovery
Chinese economy witnessed impressive growth this year, which offers an overriding force to stimulate global economic recovery. China's National Bureau of Statistics released data for 2021, showing that the country's GDP grew by 8.1 percent for the whole year.
Aside from the affirmative figures, China made significant strides in the development of digital and green economy. In an article recently published by Qiushi Journal, a flagship magazine of the CPC Central Committee, President Xi noted that the digital economy is becoming a crucial force to reorganize global factor resources, reshape global economic structure and change the global competition pattern, but China's digital economy is not robust enough compared with the world's leading powers.
President Xi underlined China's strength regarding the utilization of huge amount of data and called for intensified efforts to promote a healthy integration of digital technology with real economy, which is expected to drive traditional industry's transformation and cultivate new industrial and business models.
Internationally, against the backdrop of protectionism and unilateralism widely practiced by developed countries, China has been advancing economic globalization with greater openness as a hallmark and shared prosperity as a vision. By 2020, China's trade with the Belt and Road Initiative partner countries exceeded $9.2 trillion, and its aggregated direct investment in these countries reached nearly $140 billion.
Furthermore, the Regional Comprehensive Economic Partnership (RCEP) that came into force on January 1 has been heralded as a pioneer move towards regional integration, allowing the region and the whole world to better share China's development opportunities.
Public health crisis
As people across the world celebrate the arrival of 2022 in the hope that COVID-19 pandemic would eventually be contained and the life would return to normal, the Omicron variant of the variant is spreading fast and casting an even darker shadow. The pandemic not merely remains a pressing public health crisis, but has engendered a reversal of progress in tackling poverty and income inequality across the world, resulting in the erosion of social cohesion, an increase in distrust of public agencies, the spread of disinformation and misinformation, etc.
The vaccination inequality in particular may continue to aggravate social disparities. Upholding a people-centered philosophy, China is the first country to propose COVID-19 vaccine as a global public good, and has been advocating equitable access to vaccines, hoping that the developed countries could champion true multilateralism and pool resources to achieve worldwide mass vaccination.
Nevertheless, the world only sees a widening immunity gap as some countries delayed or even defaulted on their contributions. In contrast, China has remained true to its commitment by providing 2 billion doses of vaccines to over 120 countries and international organizations by the end of 2021, and promises to provide another 1 billion doses to African countries and 150 million to members of the Association of Southeast Asian Nations.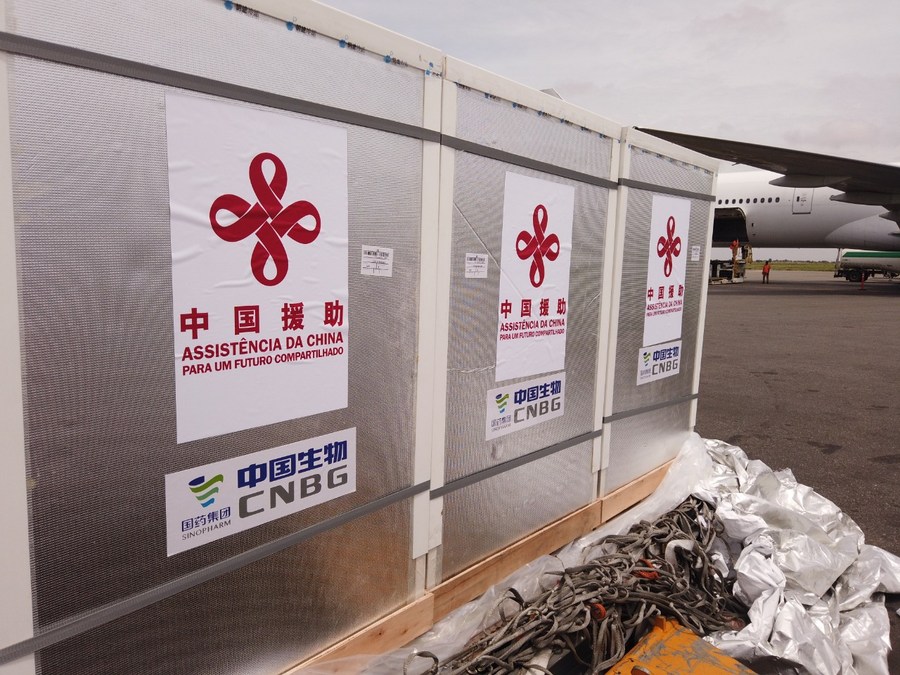 Climate change
According to the Global Risks Report 2022 published by the World Economic Forum a week ago, climate action failure, extreme weather and biodiversity loss are ranked the top three severe risks for the next decade.
In the fight against climate change, China has been honoring its words with actions and stepping up its efforts in building a low-carbon energy system, aiming at peaking the carbon dioxide emission by 2030 and achieving carbon neutrality by 2060.
Figures show that China's carbon intensity in 2020 was 48.4 percent less than the figure in 2005, as China fulfilled its commitment of achieving a 40 to 45 percent reduction in carbon intensity from the 2005 level by 2020, restoring great trust of the international community.
In 2021, China rolled out its long-awaited world's largest carbon emissions trading market, which allows those whose carbon emissions are below the permitted levels to sell their surplus quotas on the market and those that overshoot the levels will have to buy additional quotas.
Now the country has about one third of the world's installed capacity of renewable energy, and the stock of new energy vehicles account for more than half of the world's total. Some positive spillover effects of China's carbon reduction impact can be observed: Japan and South Korea joined in pledging for net-zero carbon emission by 2050. U.S. President Joe Biden signed the country back into the Paris Agreement. But a big challenge remains as a greener future needs to be based on the same standards for risk, compliance and regulatory moves, requiring more joint efforts from different countries.
Global inequality
Both the pandemic and environmental change have further widened the gap between countries in the North and the South. President Xi indicates that "we need to bridge the development divide and revitalize global development." He emphasizes that global governance is in need of stronger representation of developing countries, whose growth will ultimately benefit the whole world.
This echoes President Xi's previous remarks that all countries should stay committed to international law and international rules instead of putting their national interests first while disregarding the international trends and other countries' right to development.
The international community should safeguard the legitimate development interests of developing countries. "We need to discard Cold War mentality and seek peaceful coexistence and win-win outcomes. Our world today is far from being tranquil; rhetorics that stoke hatred and prejudice abound. Acts of containment, suppression or confrontation arising thereof do all harm, not the least good, to world peace and security," President Xi added.
We can tell that the solutions to the four major challenges facing the world today are underscored by a common word – cooperation. Repeating the defense of multilateralism made when he first attended the World Economic Forum five years ago, President Xi once again called on governments to jointly follow a path of peaceful coexistence and mutual respect to seek common ground and win-win outcomes by setting aside differences.
The Chinese solutions to the global challenges come from what China has accumulated from its tremendous endeavor of building a moderately prosperous society in all aspects under the CPC leadership. Standing at the historical intersection of the "two centenary goals," we are assured that a more open China is ready to step up cooperation with all countries to tide over difficulties and create development opportunities, contribute Chinese solutions, wisdom and strength, and together build a community with a shared future for humanity.