Observer: Amid pandemic and protests, Asian Americans stuck in crumbling houses
People's Daily
1591324699000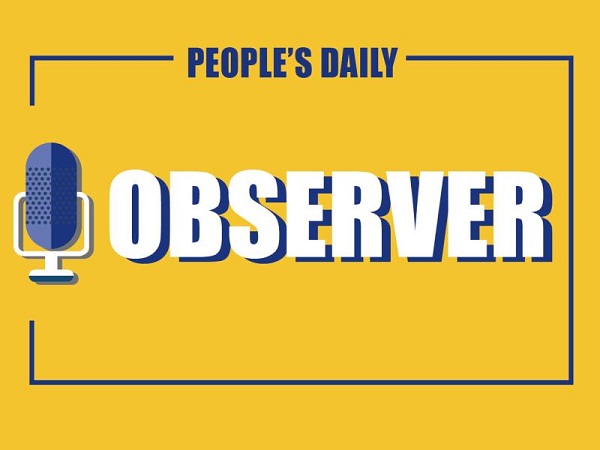 First it's the pandemic, then protests erupt and gradually go out of control. Asian Americans find themselves stuck in a crumbling house and are wondering what's next.
The coronavirus pandemic has claimed the lives of more than 100,000 Americans and infected 1,894,376 as of Thursday. Following US President Donald Trump's notorious "Ask China" response to CBS reporter Weijia Jiang, Natasha Chen, a CNN reporter, also encountered racial taunting while she was reporting from a beach in South Carolina.
Fueled by virus stigmatization and conspiracy theories, the stories of Jiang and Chen are just two examples of a series of attacks, sometimes even physical, against the Asian American community. On May 13, STOP AAPI HATE, an online page created by the Asian American Pacific Islander (AAPI) Civil Rights Organization, released a report that says it has received over 1,700 reports of verbal and physical assaults from 45 states in six weeks. The report says nine out of 10 respondents believe they were harassed because of their race and 37 percent of the incidents took place in public places including streets, parks and transits.
As protests over the death of George Floyd continue across the country, some rioters have vandalized shops and businesses owned by Asian Americans. Although there's no evidence suggesting that Asian Americans are targeted, it undoubtedly adds to their financial insecurities and brings the intricate relationship between Asian and the black community back into the picture.
The Asian American community has long been perceived as quiet. From the Harvard admissions policy lawsuit to the inappropriate remarks made by white TV hosts and Hollywood figures, Asian Americans, almost on a daily basis, struggle with discrimination and stereotypes that are prevalent in US society. They have to work harder than the majority in order to succeed. Even so, chances are their efforts will not be recognized because a "diversified" society has to honor all communities. Of course, a society like the US should never be dominated by one narrative, but it remains debatable even today whether a "diverse" society, like the US has always described itself as, has allowed the voice of Asian Americans to be heard.
A first-generation Asian immigrant may spend years in overcoming language barriers. However, life doesn't get any easier for a second or third-generation child from an Asian family. This time, Asian parents have to teach their children about race in the time of a global virus outbreak that's coupled with social unrest. It'll be a hard lesson, both for the learning and the teaching side, and no one could promise that such lessons will really prepare them for a prejudice-ridden society when they grow up.
In the eyes of some US politicians, shifting blame and diverting the public's attention is a bandage for the pangs felt in their society due to a failed leadership. But at the same time, the Asian American community has unfortunately become, if not the first, one of the most affected.