Culture salon held to promote Chinese-Nepali translation and publication
Global Times
1514236980000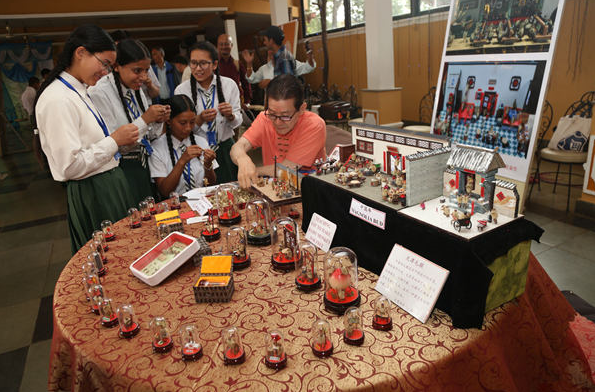 The Echo of Civilizations - China-Nepal Culture Salon was held in Beijing on Thursday to discuss cultural ties between the two countries as well as latest progress and challenges facing Chinese-Nepali translation and publication.

Organized by institutions including the Chinese Culture Translation and Studies Support Network (CCTSSN) and the Nepalese Embassy in Beijing, the salon was attended by important figures from both countries including Nepali ambassador to China Leela Mani Paudyal and former Chinese ambassador to Nepal Li Debiao.

Experts specializing in translation and publication were also present at the salon.

As many of the publications about China in Nepal were translated from English into Nepali, lack of Chinese material translated directly into Nepali is a major problem that Nepali scholars are facing, said Hiranya lal Shrestha, former Nepali ambassador to Russia, at the event.

As more publications are translated directly from Chinese into Nepali, Nepalese don't have to rely solely on English platforms to learn about China, which can sometimes lead to misunderstandings, according to Basu Dev Dhakal, a veteran Chinese-Nepali translator from a Nepali publishing house.

"Publications serve an important role in helping the two countries understand each other's politics, economy and culture," Dhakal noted.

The demand for translated Chinese works continues to rise as the number of Chinese learners in Nepal has increased, the translator noted, pointing out that a number of Chinese works have become very popular among Nepali readers.

"A friend from a local bookstore told me that books about theories proposed by Chinese President Xi Jinping and former Chinese leader Deng Xiaoping have been bestsellers in Nepal since 2014," Dhakal said.