US students visit Shanghai to learn Peking Opera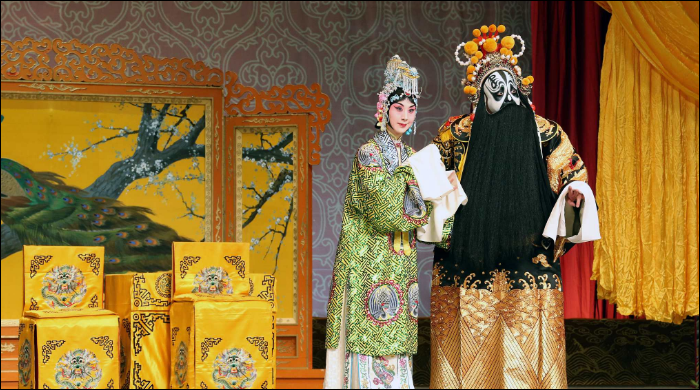 File photo of "Farewell My Concubine" staged in Shanghai in 2013. ( Photo: VCG)
A total of 20 students from a top-class US university are visiting Shanghai to learn Peking Opera for three weeks, thepaper.cn reported.
Initiated by Shanghai Jingju Theatre Company, or Shanghai Peking Opera Company, the program was the first of its kind exclusively offered to overseas students.
Princeton University students are due to carry out an intensive study under the Peking Opera Immersion Program from August 20 to September 7.
Undergraduates and graduates of all departments of the Princeton University, liberal arts students majoring in music and Asian culture, as well as those who study mathematics and aerospace engineering were selected.
They are required to have the intermediate-level ability in Mandarin. Many of them are of Asian origin.
The program invited many elite figures like teachers, including Chen Shaoyun, national inheritor of Peking Opera, Shi Yihong, the "first lady of Chinese opera," and Yan Qinggu, national first-class actor.
Basic skills of singing, acting and dancing are taught in the early stage of the course before the study of classical Peking Operas, such as "Farewell My Concubine," "Xiao He chases Han Xin under the moonlight," and "Picking up the Jade Bracelet," etc.
At the end of the course, students will show what they have learned both in China and back in the US by giving performances.
Peking Opera, as a UNESCO Intangible Culture Heritage, attracted people of different nationalities who are interested in the Chinese culture.
In 2017, Shanghai Peking Opera Company presented "Farewell My Concubine" on the stage of Princeton University, causing a sensation. The event then led to the birth of this program.