More Vietnamese seek fortune in China's border region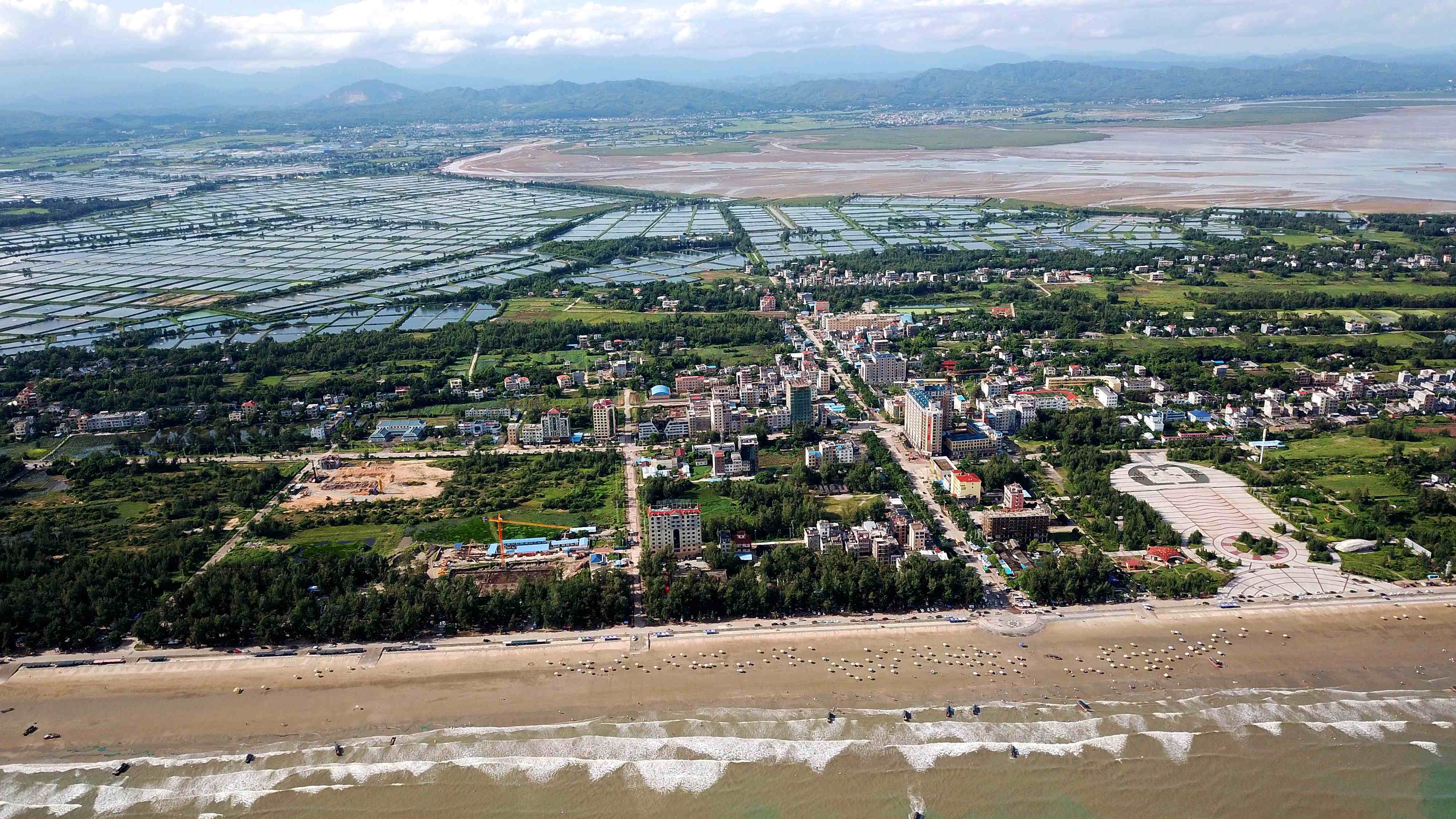 Dongxing, a coastal city bordering Vietnam with Mong Cai lying on the other side of the border river. (Photo: CGTN)

NANNING, April 26 (Xinhua) -- Surrounded by shelves filled with Vietnamese specialties, Doan Tieu Hang, a 23-year-old Vietnamese girl, spoke in fluent Chinese to visitors swarming into the shop.
The store Doan works in is located at what locals call "Vietnamese Street" in Dongxing, a city in southwest China's Guangxi Zhuang Autonomous Region that is separated from Vietnam by a narrow river.
The street is bustling with fruit and specialties as well as workers like Doan from Vietnam. As China's Belt and Road Initiative boosts ties between both countries, working in Dongxi has become a growing trend.
Over 3.18 million people passed through the border at Dongxi Port in the first quarter of 2019, up by 15.1 percent compared with the same period last year, according to local statistics.
The local government is also working to extend visa permits, ease customs clearance and strengthen regulations on Chinese employment agencies in a move to facilitate the process.
Through the port, it only takes Doan 20 minutes to get from her Vietnam home to the store, and passing through customs can take as little as six seconds.
"It's just like working in Vietnam," said Doan, who started her job in the store in April 2018.
Doan said she came to Dongxing to learn and plans to build her own business in Vietnam in the future. Seeing the rocketing number of Chinese tourists to the city in recent years, she eyes big opportunity.
The number of duty-free shops on the Vietnam street rose from two six years ago to over a dozen now, and businesses are booming, Doan said.
She makes about 3,000 yuan (447.3 US dollars) per month from her street shop, around 1,000 yuan higher than that at home.
Eyeing the opportunities, more Vietnamese are learning Chinese, according to Doan, whose family of five can all speak Chinese, except for her little brother.
The influx of Vietnamese workers also proves to be beneficial for the local government, which has been grappling with rising labor costs and shortage of labor in recent years.
Guangxi launched a scheme in 2017 to allow border cities like Dongxing to legally hire Vietnamese on monthly renewable visas, and the local government is working to extend the visa permit to 180 days.
Chu Van Phong, from Hanoi, was granted the one-month visa and works as a loader at a fruit seller in the border city of Pingxiang.
"Working here is quite reassuring," Chu said, "My company has even bought accident insurance for me."
Local governments in the border cities have also set up labor dispatch companies, which directly sign contracts with Vietnamese workers, instead of just working as an intermediary, to protect their labor rights.
"The cross-border labor cooperation facilitates work and trade for Vietnamese people and enables them to enjoy the benefits brought by the Belt and Road Initiative," said Jiang Liansheng, head of the provincial department of commerce.