China begins urgent visa reissue service for foreigners who lose passports
SHANGHAI, Sept. 2 - Jordan Kane, a 24-year-old woman from Britain, was thrilled to get her Chinese visa reissued in just one hour Saturday.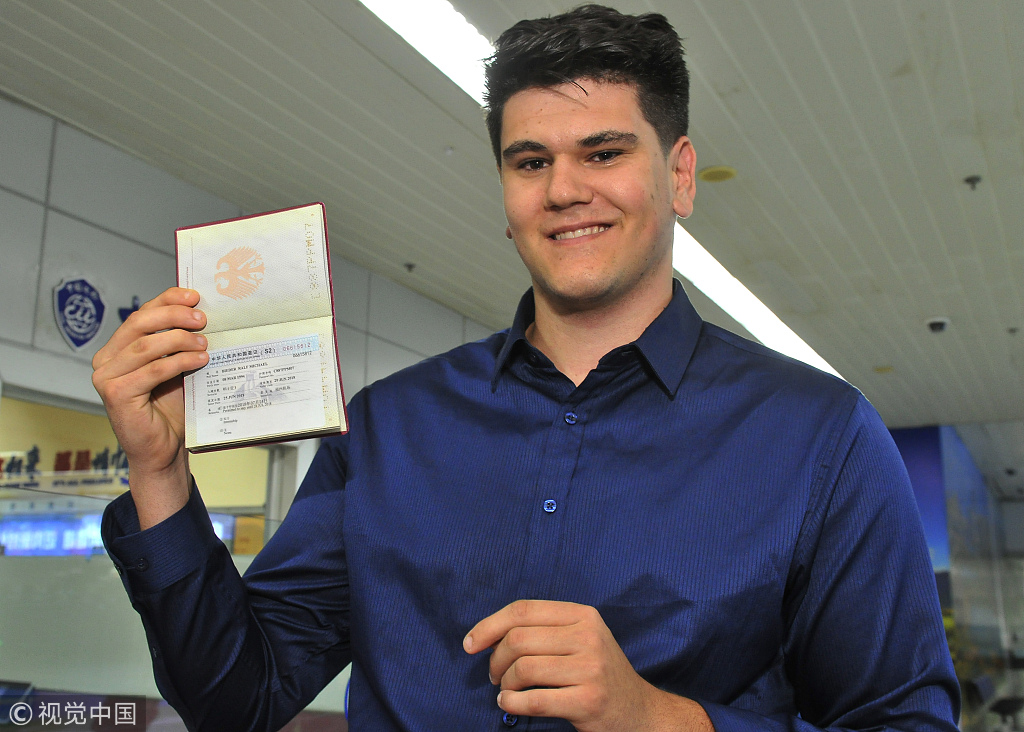 Photos: VCG
"I feel relieved and thankful," said Kane, smiling from ear to ear, holding her new passport with the reissued visa.
From Sept. 1, foreigners in Shanghai who lose their passports can apply for an urgent visa reissue, according to a new policy announced on Aug. 28 by the National Immigration Administration, attached to the Ministry of Public Security.
About a month ago, Kane lost her passport, but she had already booked a trip to Vietnam and needed to get her new passport with a reissued Chinese visa before her flight.
Kane visited the exit-entry administration with Shanghai Municipal Public Security Bureau in the city's Pudong New Area with her newly issued passport Saturday morning.
After submitting the required files, the visa was issued within one hour, making Kane the first foreigner to experience the new policy in Shanghai. Before the policy was announced, the process to reissue a visa in a new passport took seven working days.
"The new policy shortens the processing time and simplifies the procedures, offering a better experience for foreigners in China," said Cai Baodi, an official with at Shanghai municipal exit-entry administration.
The municipal exit-entry administration will do publicity on the new policy through its WeChat subscription accounts and its official website, according to Cai.
The National Immigration Administration, which formally started operation in April, is aimed at pooling resources to improve immigration services and better serve the country's development and opening-up.