Secrets of The Beatles' visit to India to be explores at new exhibition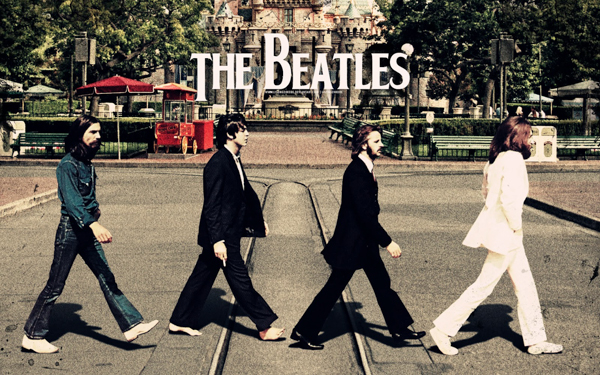 The 50th anniversary of the world-famous Beatles travelling to Rishikesh in India is to be marked with a new exhibition in their home city of Liverpool.
The exhibition, Beatles in India, at the award-winning Beatles Story museum will open on Feb. 16 and run for two years. It will look at what was a key and relatively secretive part of the lives of the four-strong band, John Lennon, Paul McCartney, George Harrison and Ringo Starr.
It will feature never-before-seen memorabilia, imagery and personal accounts from the people who were there with the band in 1968.
A sitar used by Ravi Shankar will go onto display within the new immersive area, loaned to The Beatles Story by the Ravi Shankar Foundation. As George Harrison's mentor, Shankar's influence on the him ultimately helped to popularise the use of Indian instruments in 1960s pop music.
The exhibit will also include photography from Paul Saltzman, a sound engineer for the National Film Board of Canada at the time, who photographed The Beatles during their stay. He is responsible for some of the most iconic and intimate images of the Fab Four in India.
Pattie Boyd, former wife of George Harrison, and her sister Jenny Boyd, who were amongst the star-studded list of attendees in India, will also be providing their personal insight into the time.
"The exhibit will look at the groups' inspiration for the trip, their introduction into Transcendental Meditation as well as the songs they worked on in advance of the famous Beatle's White Album," said a spokesman at the Beatles Story.
Boyd said: "It really was a special, magical time; forming many memories and, of course, an abundance of great Beatles music. I look forward to sharing thoughts and memories of India as part of the exhibition".
Diane Glover, from the Beatles Story, visited Rishikesh in April 2017 to meet with government officials and went to the Maharishi's Ashram, which has recently opened as a tourist attraction.
She said: "It's a magical place and as we walked through the remains of the Maharishi's Ashram, it is clearly a place of peace and seclusion.
The 1968 visit was an important time of reflection for The Beatles as their manager, Brian Epstein had sadly passed away in the summer of 1967, and they escaped away from their fans and the media in search of spirituality".
This year will also recognise what would have been Harrison's 75th birthday - the Beatle celebrated his 25th birthday with friends at the Ashram. Celebrations for this will form part of a year-long program of unique Indian-inspired events and workshops.