15th annual Muay Thai celebration concludes
People's Daily app
1552858536000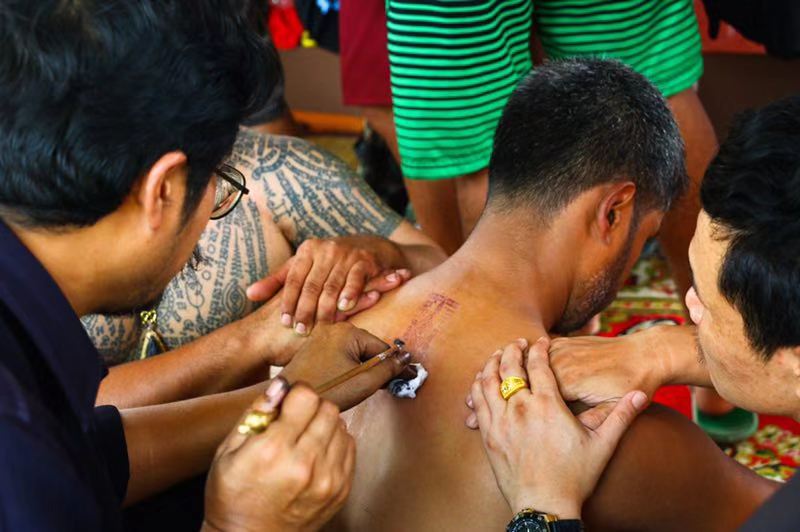 Yantra tattooing. (Photo: Zheng Meichen)
Ayutthaya (People's Daily) - The 15th World Wai Kru Muay Thai ceremony ended over the weekend in Wat Maha That and Wat Langkha Khao, Phra Nakhon Si Ayutthaya Historical Park, Phra Nakhon Si Ayutthaya Provinces.
One of the many highlights of the two-day Muay Thai celebration was "Thainess," a series of activities that offered examples of Thai living. The ceremony is known for how well it adheres to traditional customs.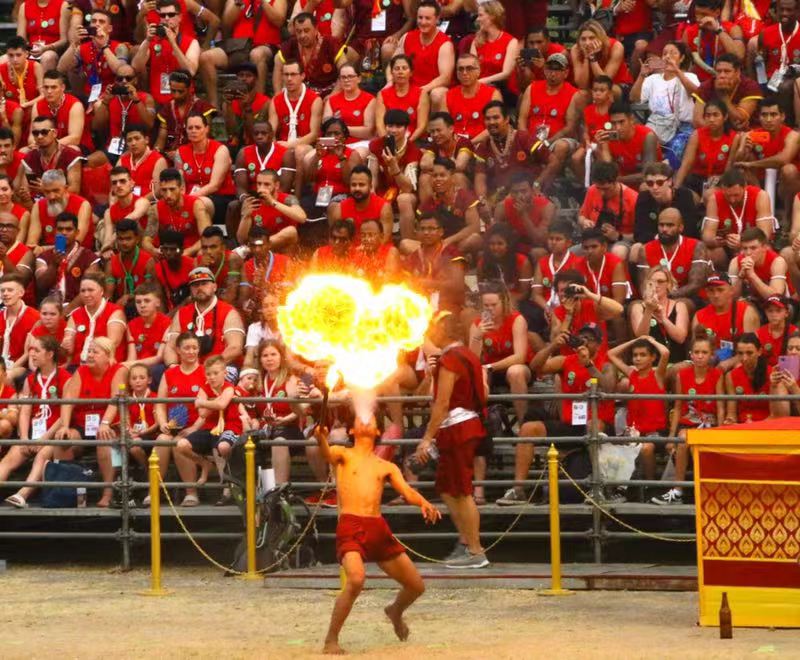 A performer at the ceremony. (Photo: Zheng Meichen)
The program is aimed at helping foreign guests gain the best experience possible and leave a permanent impression. Encouraging al foreigners to see Muay Thai as a sacred ceremony under the concept of "Once in a lifetime, all Muay Thai students from around the world should come to attend the Wai Kru Muay Thai Ceremony in Thailand."
Guests were encouraged to bring their friends should they return to subsequent Muay Thai celebrations.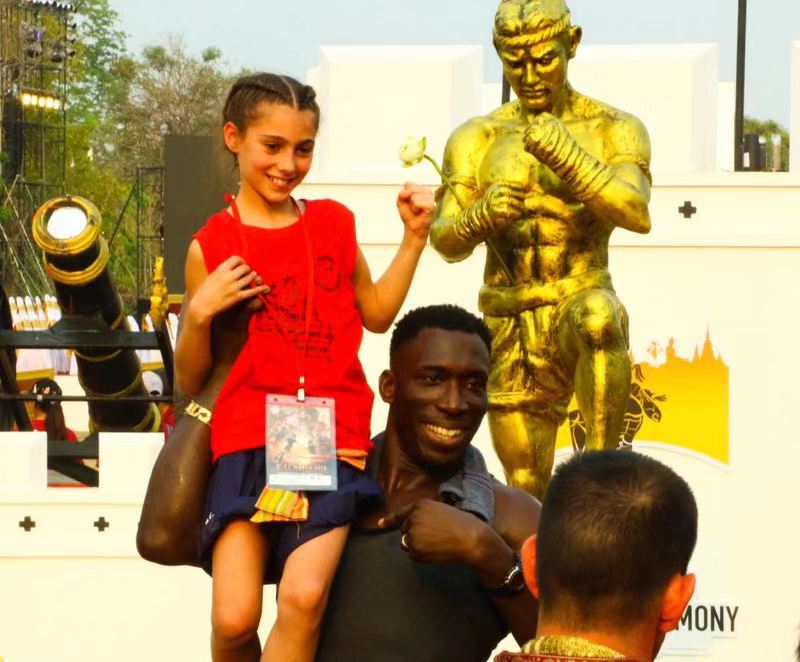 A visitar takes a photo with a Muay Thai boxer. (Photo: Zheng Meichen)
Other highlights included a Wai Kru performance by well-known boxers using Muay Thai and different Thai disciplines.
Demonstrations on Thai handicrafts were available to the public.
Ayutthaya's signature local cuisine and sweets were provided as guests enjoyed roti sai mai, ancient curry nice, and shredded chicken with noodles.
The annual event offers memorable experiences for visitors and helps promote the Thai martial art worldwide.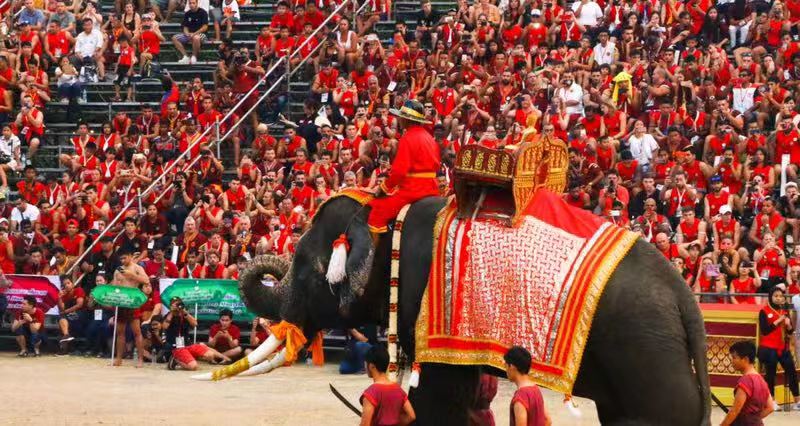 An elephant enters the main stage. (Photo: Zheng Meichen)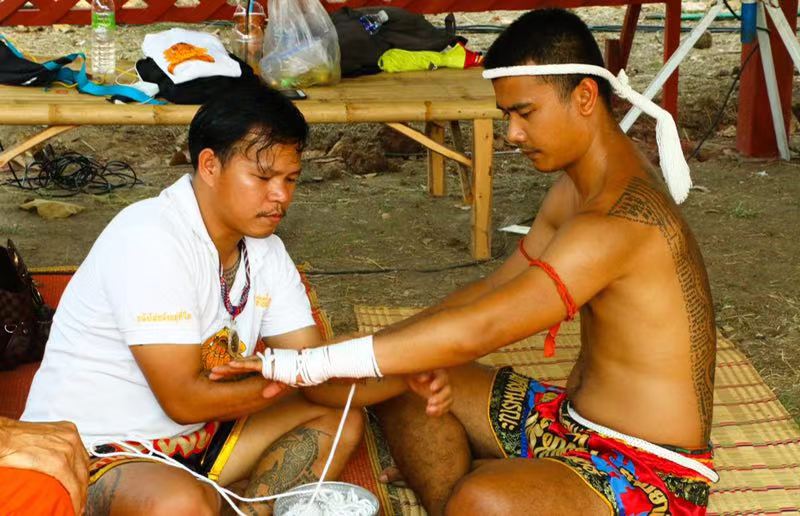 A Muay Thai boxer prepares for an exhibition match. (Photo: Zheng Meichen)