The glorious history behind China's military ruins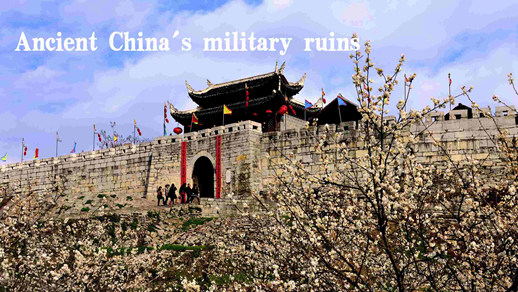 (Photo: CGTN)
‍This year marks the 91st anniversary of the foundation of People's Liberation Army of China (PLA). CGTN uncovers 11 glorious military ruins in ancient China that worth your visit.
Qingyan Ancient Town, Guizhou Province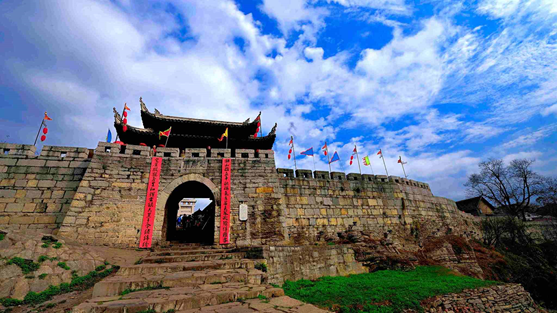 Qingyan Ancient Town, Guiyang, Guizou Province. (Photo: CGTN)
Qingyan Ancient Town, covering an area of 300 hectares, is one of the most well-known historical sites in southwest China's Guizhou Province.
It was constructed during the Ming Dynasty (1368-1644) as a military base to house a then standing army and to deliver significant messages.
An hour drive from the city, visitors will enjoy spectacular city walls with crenels, fortifications and watch towers situated right on the cliffs with vast rocks.
The old battlefield of Diaoyu Fortress, Chongqing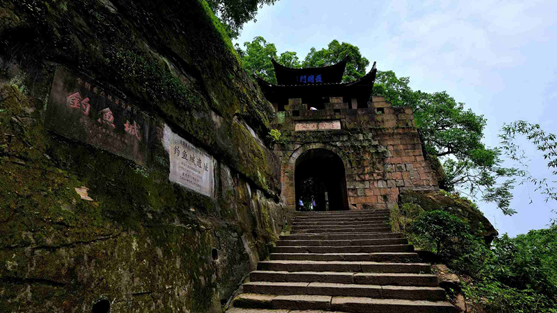 Diaoyu Fortress, Hechuan District, Chongqing. (Photo: CGTN)
Located in the Hechuan District, southwest of Chinese mega city, Chongqing, this famous battlefield site is where the people of Hechuan withstood Mongke Khan's Mongol army for 36 years between 1243 and 1279, in approximately 200 military clashes.
Mongke Khan was killed by allowing Kublai Khan to rise and assume power. This Mongol defeat is thought to have spared Europe from the Mongols western expansion.
Although it requires more than one hour drive from downtown Chongqing, your trip will be worth it.
Laosicheng Archaeological Site, Hunan Province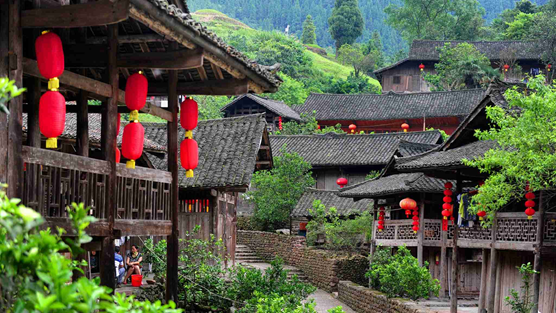 Laosicheng Site, Yongshun County, Hunan Province. (Photo: CGTN)
Laosicheng is one of the three Tusi sites in China, which sits at Yongshun County, Tujia-Miao autonomous prefecture of Xiangxi. It was listed on the World Heritage Site by UNESCO in 2015.
It used to be the political, economic and cultural center during the Tusi period and remained military castle in southwest China's ethnic minority areas.
According to UNESCO: Located in the mountainous areas of southwest China, this property encompasses remains of several tribal domains whose chiefs were appointed by the central government as 'Tusi', hereditary rulers from the 13th to the early 20th century. The Tusi system arose from the ethnic minorities' dynastic systems of government dating back to the 3rd century BCE. Its purpose was to unify national administration, while allowing ethnic minorities to retain their customs and way of life.
Hai Long Tun, Guizhou Province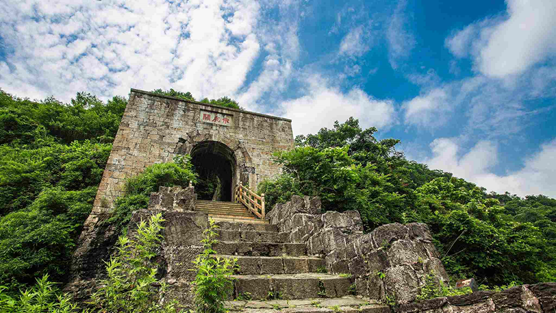 Hai Long Tun, Zunyi City, Guizhou Province. (Photo: CGTN)
The Hai Long Tun is a fortification castle built during Song Dynasty to fight against the Mongolian army. As the only well-preserved medieval castle in Asia, the site, along with the Laosicheng Site was both listed as World Heritage Sites by UNESCO in 2015.
The castle occupies a total area of 1.59 square kilometers, with six eastern and three western passes and walls nearly six kilometers long. It is surrounded by cliffs on all four sides with only one entrance from the mountain road.
Dapeng Fortress, Shenzhen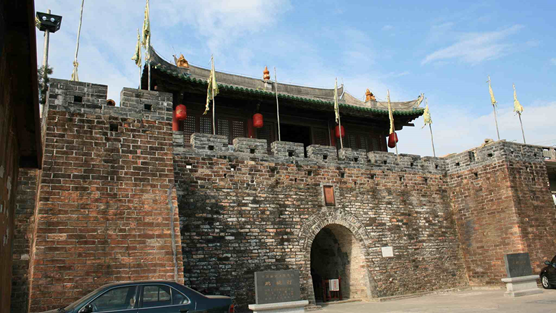 Dapeng Fortress, Shenzhen. (Photo: CGTN)
Dapeng City, located in Shenzhen and facing the Daya Bay, was built during the Ming Dynasty in 1394. As a coastal defense military fortress in southern China, the Dapeng Fortress has a history of more than 300 years of resistance to foreign aggression.
Xidaping Fort, Hebei Province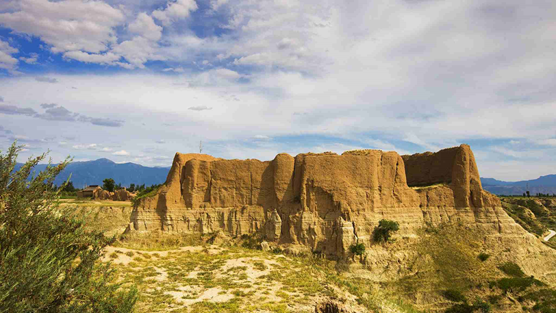 Xidaping Fort, Hebei Province. (Photo: CGTN)
Located in Weizhou, north China's Hebei Province, home to over 200 old castles, Xidaping Fort is one of them. This 600-year-old castle was built during the Ming Dynasty purely for military defense.
It looks much like a sand mountain from far away and there remains only one entrance for villagers to pass through every day.
It is the perfect spot for photographers to capture the sunset and is also a popular spot for Chinese film makers.
How to get there: If you are travelling from Yuxian city, get on S342 road until you reach the G109. You will see the castle from the highway.
Yongtai Ancient City, Gansu Province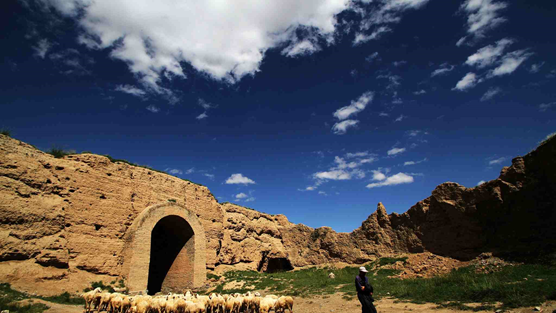 Yongtai Ancient City, Gansu Province. (Photo: CGTN)
The ancient city of Yongtai in northwest China's Gansu Province was originally built during the Ming Dynasty to defend northern minorities back. Later, it became the military fortress which housed more than 2,000 soldiers and 500 cavalries.
It contains 12 turrets and four towers on the wall and over 10 beacon towers under.
Ruins of the Stone Citadel, Sichuan Province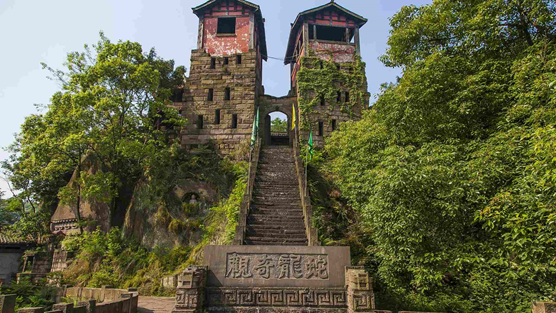 Ruins of the Stone Citadel, Guangan City, Sichuan Province. (Photo: CGTN)
Situated in Shenlong Mountain in Guang'an, southwest China's Sichuan Province, this town spreads over 730 mu or about 49 hectares, peaks 81 meters and marks the highest point in the town.
Due to the hazards of Steep Mountain, this fortress was the first passage to enter the Ba, an ancient state in eastern Sichuan, an often contested spot in history.
Stone City, Jiangsu Province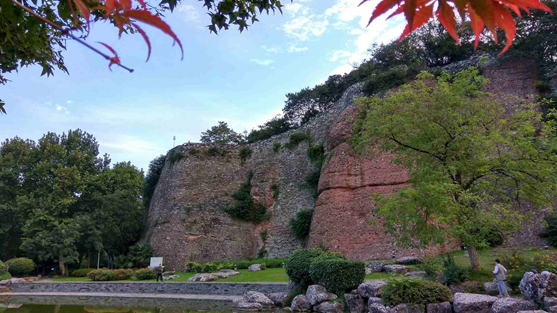 Stone City, Nanjing, Jiangsu Province. (Photo: CGTN)
The Stone City, also known as "Ghost Face City" was originally built during the Chu Kingdom (475-221BC). Located in Nanjing, eastern China's Jiangsu Province, this ancient fortified city has attracted hundreds of visitors since 1990, when the city official ordered the re-construction of stone city park.
This attraction is accessible within walking distance northwest of Hanzhongmen Station when taking the Nanjing Metro.
Zhangbi Ancient Castle, Shanxi Province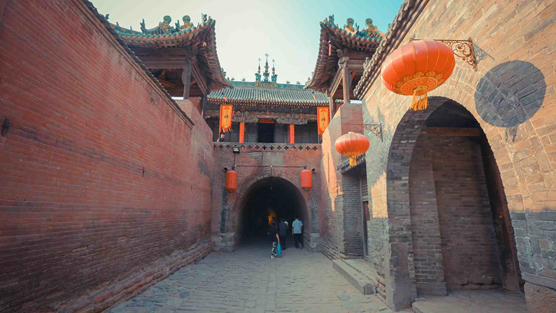 Zhangbi Ancient Castle, Pingyao, Shanxi Province. (Photo: CGTN)
A pocket-size of 0.12 square kilometers, this ancient castle is by far the best preserved castle.
Guia Fortress, Macao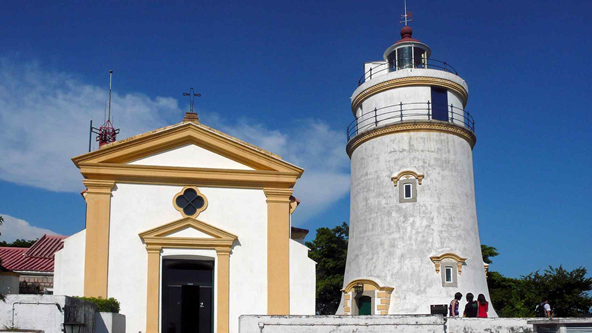 Guia Fortress, Macao. (Photo: CGTN)
Constructed between 1637 and 1638, Guia Fortress was a colonial military fort, chapel and lighthouse complex in São Lázaro, Macao, China.
Built as the observatory and defense tower against foreign invasion, this military forbidden zone used to be mysterious for public, only open on certain traditional holidays every year. After the Portuguese left in 1976, it finally opened to public and turned into a local tourist attraction.
It was listed on the UNESCO World Heritage Site since 2005.