App features all visitors need to know about traffic
Map, transport and general information for visitors to the China International Import Expo is available on a new feature of mobile phone application Shanghai Jiaotong (Shanghai Traffic).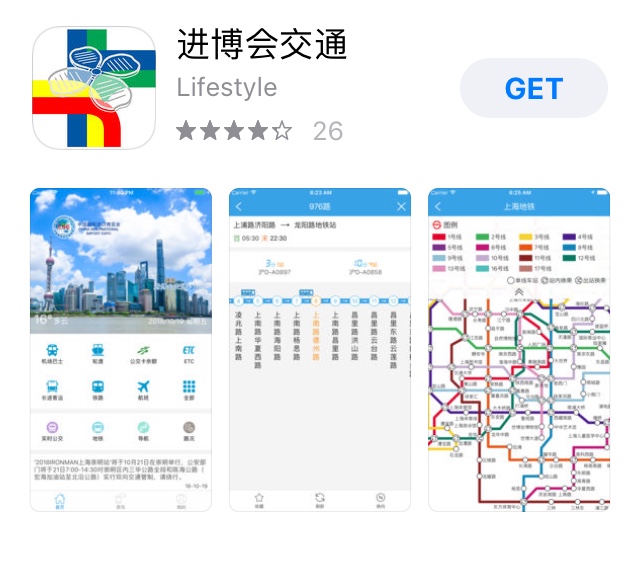 Screenshot: App Store
The name of the app has also been changed to Jinbohui Jiaotong (CIIE Traffic). The new CIIE feature of the app provides visitors with a map of the area near the National Exhibition and Convention Center, details of transport to the center and need-to-know information about the expo.
Users can simply press the "GO" button on the screen to start their navigation. The route will be shown on the map.
The app gives information about buses, the Metro, taxi services and parking, as well as the location of the 21 gates of the center and the distribution of booths in the venue. The app will also provide the waiting times at taxi ranks, bus and Metro stations. The app will send notifications to users about congested area.
Real-time information about the 90 bus routes operating around the expo venue will be available.
Visitors can also find information about flights, trains, ferries, and airport shuttles.
Android phone users can download the app at www.jt.sh.cn. For iphone users, they can find the app in App Store.