Media face challenges in rush to sexual misconduct reckoning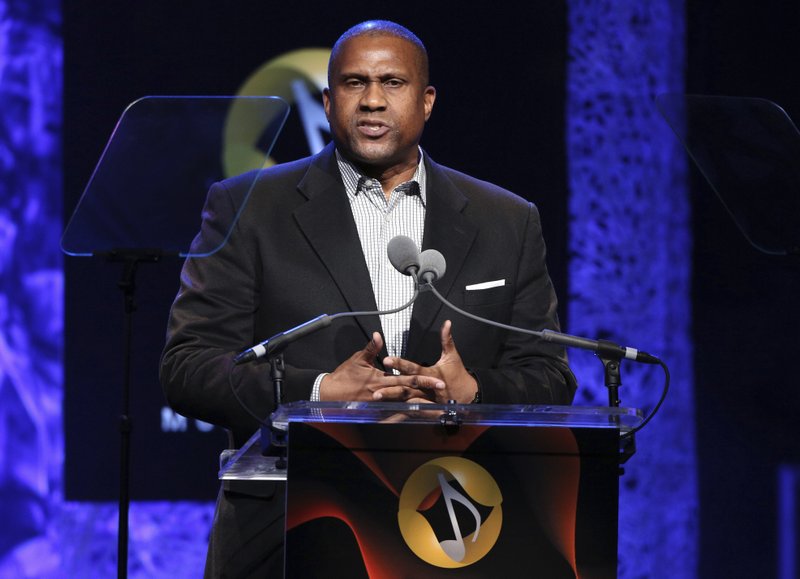 Photo: AP
Talk-show host Tavis Smiley isn't just angry at PBS for firing him on sexual misconduct charges. He's angry about his depiction in the media.
Smiley believes that if he hadn't talked publicly about romantic relationships with subordinates at his company, the behavior that led to his downfall, the public would make little distinction between him and those who have been accused of sexual assault or rape.
Conflation of different forms of misbehavior — the idea itself is controversial — is one of the issues facing media organizations covering the fast-moving story of sexual misconduct that went into overdrive with investigations into Hollywood mogul Harvey Weinstein's behavior.
"The media is painting with too broad a brush," Smiley said. "We have lost all sense of nuance and proportionality in how we cover these stories."
Actor Matt Damon was torched for broaching the topic recently. He told ABC News that all accused men shouldn't be lumped together because there's a spectrum of behavior. There's a difference between a pat on the rear and child molestation, he said.
"Both of those behaviors need to be confronted and eradicated without question, but they shouldn't be conflated, right?" he said.
Actress Minnie Driver called Damon tone-deaf. Actress Alyssa Milano, who began a cultural movement by urging other women who have been harassed to proclaim #MeToo on social media, tweeted in reply that victims are hurt by all forms of misconduct. All are evidence of misogyny.
Still, as the rush of stories about misbehavior slows down — if it slows down — the point Damon raises will loom larger. Debate over the consequences of Sen. Al Franken's groping continues despite his resignation. The New York Times noted the difficulties in deciding whether to fire reporter Glenn Thrush following documentation of his unwanted drunken advances on women. Thrush was suspended and stripped of his White House beat.
The New York Daily News groups many of its stories about misconduct allegations under the tag "Perv Nation." The newspaper makes clear that not all allegations are the same, said Daily News executive Rebecca Baker, also president of the Society of Professional Journalists.
However, she said, "I don't think the media can tell people what to think or stop people from conflating things."
Society is in the midst of a debate over changing norms of behavior that's very intense and not very organized, said Nicholas Lemann, former dean of the Columbia University Graduate School of Journalism. Distinctions can fall by the wayside with the temperature so high, he said.
"It's a good way for society to change its values," Lemann said. "It's a bad way to protect individual rights."
In Smiley's case, PBS agreed that his history of dating subordinates was the central issue in his firing. But a PBS statement also spoke mysteriously of "other conduct," giving no other details in order to protect the privacy of people who complained about him.
An unwillingness, or inability, to specify behavior that results in discipline can contribute to conflation. In firing reporter Ryan Lizza, the New Yorker magazine cited "improper sexual behavior." Lizza said his bosses mischaracterized "a respectful relationship with a woman I dated." Her lawyer disputed this, saying the relationship wasn't respectful, but wouldn't say why.
A television news producer recently dismissed because of his behavior is concerned that he will be lumped in with bad-behaving media men like Matt Lauer or Charlie Rose, and had his lawyer issue a statement saying his client was never "accused of any physical contact, language of a sexual nature or any sort of lewd conduct."
But how he's judged is ultimately out of his control, since neither employer nor employee will publicly say what the person actually did that cost him his job.
Early stories on misconduct cases — think the Times and New Yorker on Weinstein, The Washington Post on Rose and Roy Moore — were meticulously reported and have proven airtight. The challenge for news organizations is maintaining that rigor with more women coming forward to tell their stories and the pressure for scoops ratchets up.
"If you don't have one of these things really nailed down, it's a very bad thing for you," Lemann said. "Whoever gets one of these things wrong, it's going to be very embarrassing."
The story has already led to some unorthodox decisions. Vox.com assigned a woman who alleged harassment by Thrush, who said the incident still made her angry, to report and write on accusations by her and others. Having someone with a clear personal stake report such a sensitive story would make many news organizations squeamish, although no substantive questions have been raised about her work.
Conservative commentator Hugh Hewitt wrote in The Washington Post about rough justice being dispensed by the media, "much of it deserved." Even the worst offenders deserve due process, he said. It isn't easy or quick — but other victims are watching, wondering whether it is safe to speak out.
"Rarely does media have such a complicated job with stakes as high as these," he wrote.