Entertainment heavyweights debate creating realistic TV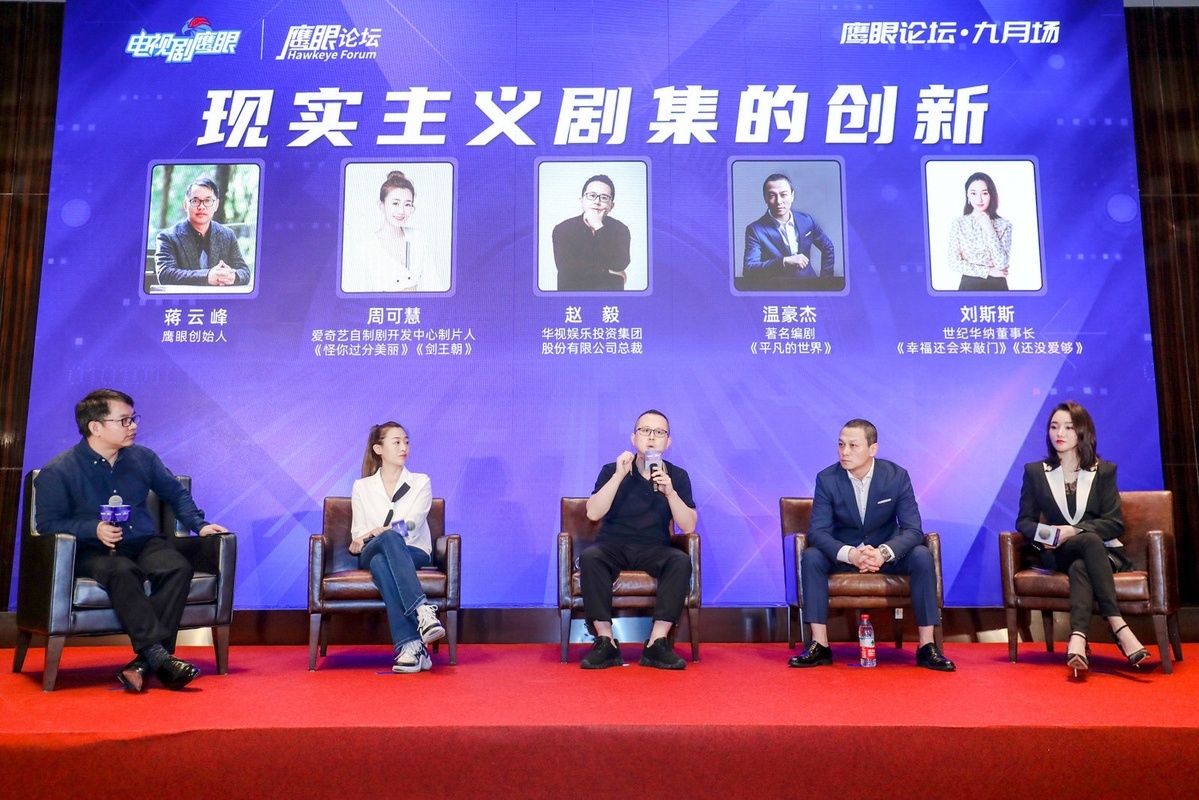 Guests express their thoughts on innvation of realistic TV during a forum in Beijing on Sept 9. [Photo provided to China Daily]
A forum which gathered TV drama directors, producers and scriptwriters to discuss about the innovation of realistic TV series and how to express the distinct eastern aesthetics in films and dramas wrapped up in Beijing on Sept 9.
The forum was held by TV-insight, an influential public account on WeChat that mainly conducts research on the viewing rate and content of TV dramas and shares in-depth analysis of the sector's development.
At the event, Chen Xiao, the senior vice-president of China's major online streaming platform iQiyi, delivered a keynote speech to highlight the importance of exploring niche market by producing reality shows, films and dramas that bring a certain less-known field to a larger group of audience.
He added that the debate-themed show U Can U Bibi and The Rap of China, a hit talent show where the once underground hip-hop culture has been thrusted into the limelight, are successful attempts made by the platform.
"We want to make full use of the advanced technologies to carry out stylish innovation of the films and TV works," said Chen.
Zhao Yi, president of HS Entertainment Group, pointed out that producing high-quality realistic dramas that can strike a responsive chord in audiences' hearts requires the production unit members to careful observe the daily life and conclude what they have learned from their life experience.