Horse and carriage for Prince Harry and Meghan's wedding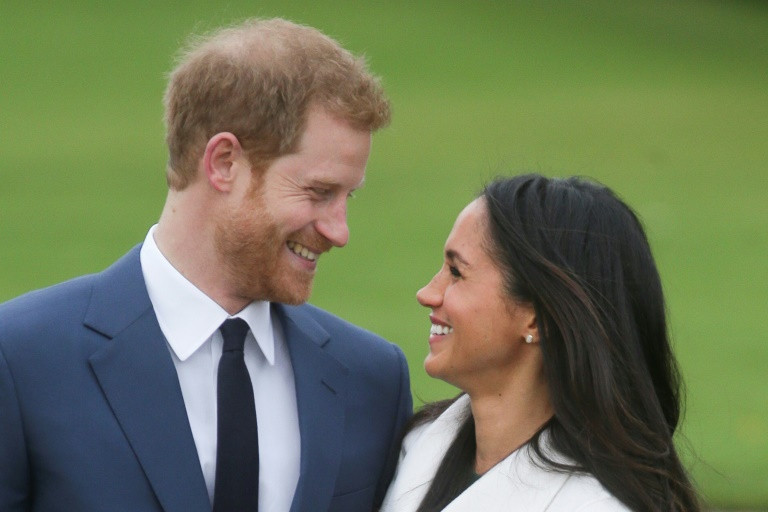 Prince Harry and Meghan Markle will tie the knot on May 19
Britain's Prince Harry and his US bride Meghan Markle will have a public horse-drawn carriage ride after marrying in Windsor Castle on May 19, Kensington Palace said Sunday.
Following a midday (1100 GMT) ceremony in St George's Chapel, the newlyweds will make a "short journey" by carriage through the town of Windsor, leaving the castle at 1:00 pm (1200 GMT), it said.
"Prince Harry and Meghan Markle are hugely grateful for the many good wishes they have received since announcing their engagement," the palace said in a statement.
"They are very much looking forward to the day and to being able to share their celebrations with the public.
"They hope this short journey will provide an opportunity for more people to come together around Windsor and to enjoy the atmosphere of this special day."
Archbishop of Canterbury Justin Welby, the Church of England's spiritual leader, will officiate as the couple make their marriage vows, while the Dean of Windsor, David Conner, will conduct the wedding service, the palace announced.
The ceremony comes on the same day as the FA Cup Final -- a major fixture in Britain's sporting calendar -- and fans will be relieved to find that any clash is highly unlikely as the showpiece football match traditionally kicks off later in the afternoon.
As president of the Football Association, Harry's brother Prince William usually attends the cup final and presents the trophy but may not do this year given the date clash.
Harry was William's best man but the elder brother has not yet been invited to return the favour.
"He hasn't asked me yet -- it could be a sensitive issue," William joked last month.
After the ceremony, wedding guests will move to St George's Hall for a reception, which the happy couple will rejoin after the carriage procession.
Later that evening, Harry's father Prince Charles, the heir to the throne, will host another reception for the couple and their "close friends and family", it added.
Harry and Markle announced their engagement in November and have since made a series of public appearances, drawing crowds of well-wishers.
A royal spokesman confirmed soon after the announcement that the couple had chosen to marry in Windsor Castle, west of London.