The cradle of new China's cinema: Explore Changchun film studio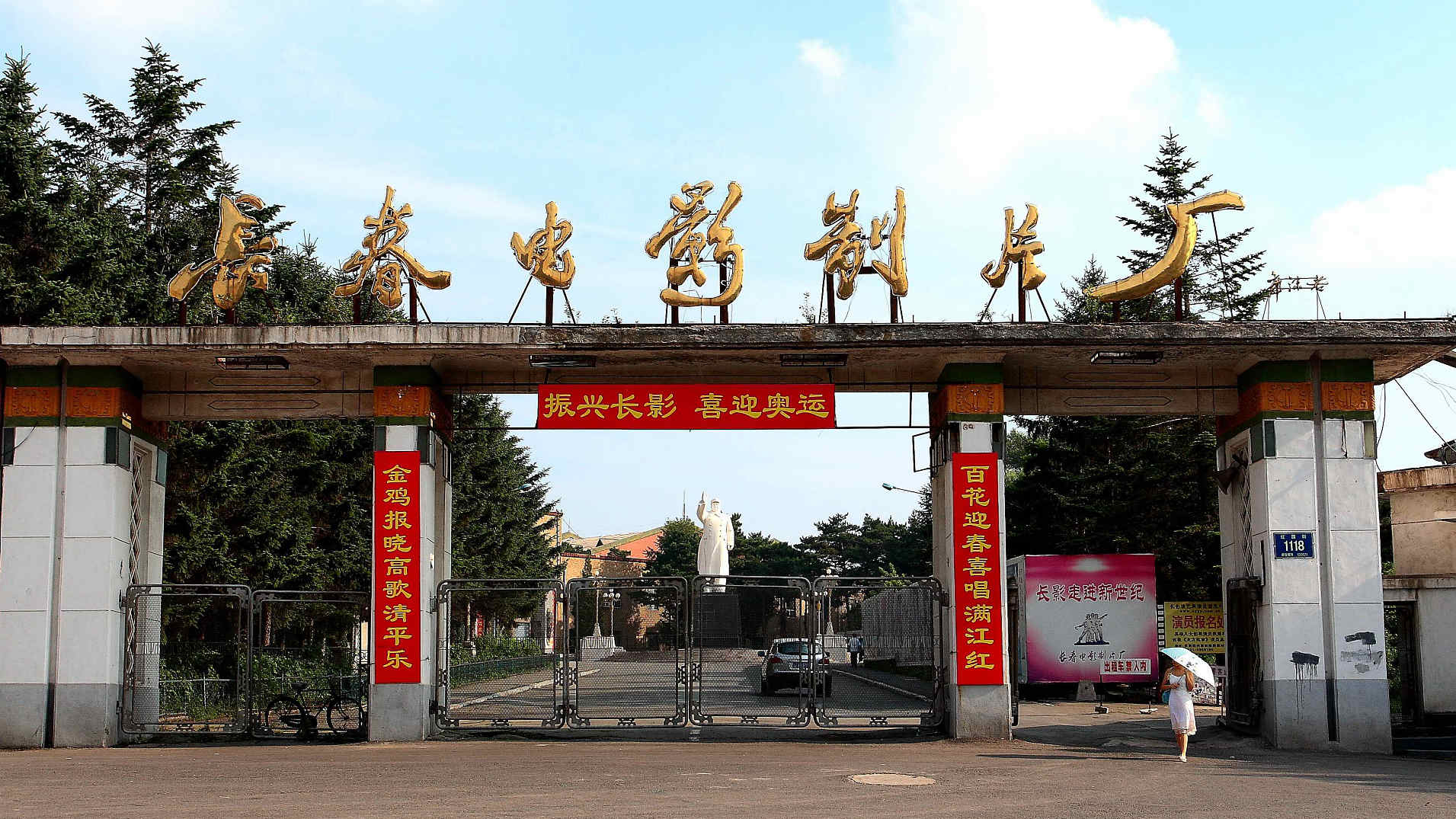 (Photo: CGTN)
The 14th China Changchun Film Festival kicked off last week on September 1..
The biennial festival, which was first held in 1992, was founded in part by the Changchun Film Studio. The studio is located in northeast China's Changchun, the cradle of modern China's film industry.
The studio has one of the largest film production bases in China and is among a select few studios established in the 1940s. It is considered a cornerstone of the Chinese film industry.
The "Seven Firsts" in the film history of new China
In 1947, the first Chinese puppet film "Emperor's Dream" was produced by the studio.
The film used the exaggerated expressions in puppetry to highlight the darkness and corruption of the Kuomintang government at the time.
The Chinese puppet show has a long history and is said to have originated in the Han Dynasty (202 BC - 220 AD) and flourished in the Tang Dynasty (618 - 907 AD). However, it was the first time for the medium to be showcased on film, so the production team had to solve numerous difficulties in combining the two art forms, such as getting the puppets to stand.
"Go After an Easy Prey," released in 1948, is the first black-and-white animated Chinese film. It is also referred to as "Turtle Caught in a Jar."
In the summer of 1948, Changchun Film Studio -- then known as Northeast Film Studio -- shot China's first science education film "Yu Fang Shu Yi," or "Prevention of Plague."
"Private Aleksandr Matrosov," a 1947 Soviet drama film directed by Leonid Lukov, is the first film to be dubbed and produced in modern China.
So far, the studio has dubbed more than 2,400 foreign films, over 5,000 TV series and a large number of domestic feature films from 50 countries and regions, including the United States, Britain, France, Italy, Spain, Hungary, Brazil, and Japan.
In recent years, "Ready Player One," "Your Name," and "Bad Genius" were also dubbed by the studio.
Moreover, Changchun Film Studio also produced the first short feature film "Leave Him To Fight Jiang," the first long feature film "Bridge," and the first multi-episode news documentary "Min Zhu Dong Bei," or "Democratic Northeast" in English.
The Changchun Film Studio created films that have left a lasting imprint on the collective memory of the Chinese, especially in those from the older generations.