Shanghai to restart non-senior classes from May 6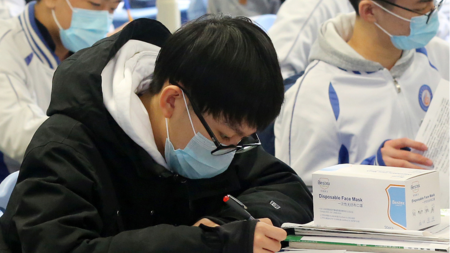 Photo: CGTN
SHANGHAI, April 20 (Xinhua) -- Shanghai will restart classes for non-senior students by stage from May 6, local authorities said Monday, after announcing earlier this month that senior students in middle and high schools will resume classes from April 27.
According to the municipal education commission, middle and high school sophomores in Shanghai will return to school on May 6, while students in other grades and fourth and fifth-graders of elementary schools will return to school on May 18.
The time to resume classes for pupils of the first, second and third grades as well as kindergarten kids will be released in accordance with the epidemic situation, the commission said.
Training institutions shall not hold offline sessions earlier than the reopening of kindergartens, elementary and middle schools.
Central China's Hubei Province, which was hit hard by COVID-19, announced on the same day that students in the final year of senior high schools in the province will restart classes on May 6. Enditem