Highlights of the Beijing Expo 2019
People's Daily app
1555903772000
The Beijing International Horticultural Expo will make its debut on April 29. As a worldwide horticultural exposition it is on a large scale and high level, how will the 162-day Expo amaze the world again after the 1999 Kunming Expo?
Here are the highlights.
Pavilions of unique design
The expo park has formed an integral structural layout of "one core, two axes, three belts and multiple zones," with pavilions of unique features scattered throughout.
The Chinese Pavilion: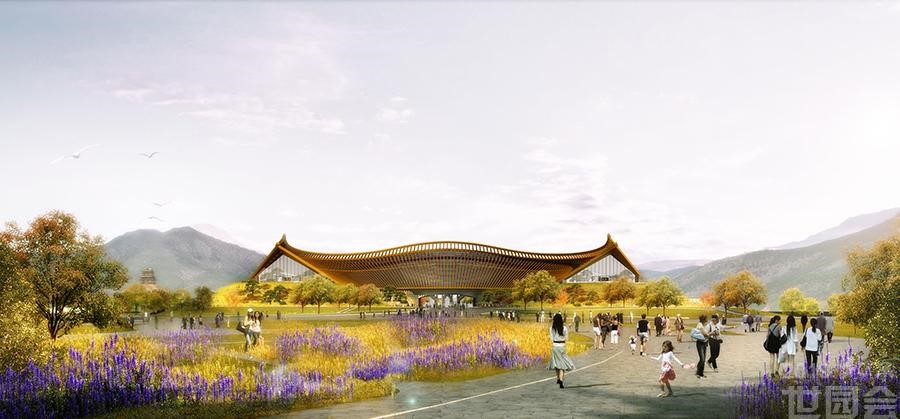 Inspired by the ancient wisdom of dwelling in caves and shacks, it looks like a primitive habitation, attracting people to feel the breath of vital life inside.
International Pavilion: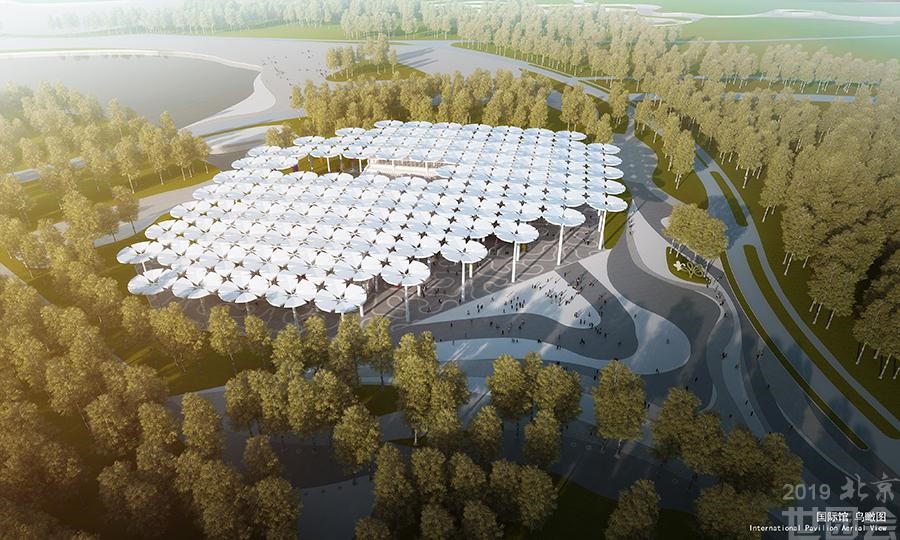 Consisting of 94 flowery umbrellas, it appears like an ocean of clustered flowers blooming in the garden. These umbrellas provide a comfortable rest area for visitors. Indoor exhibits and international horticultural competitions will be held here.
Plant Pavilion: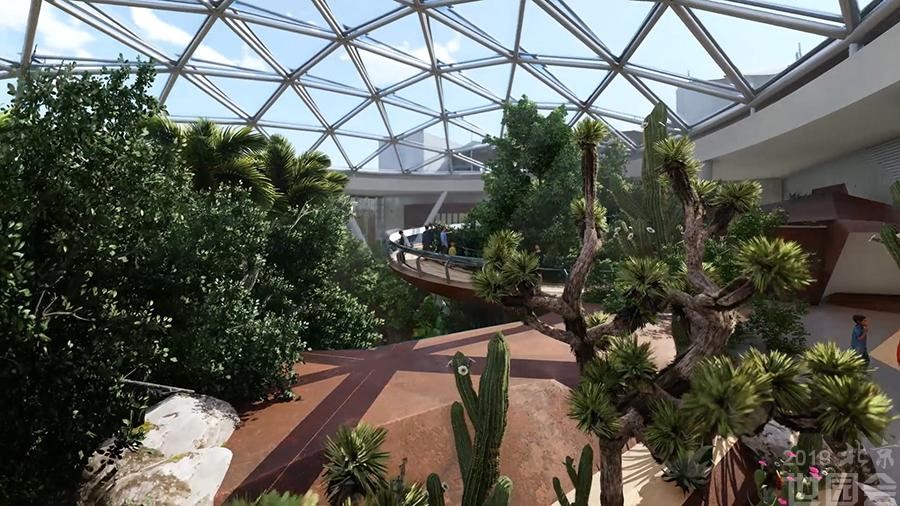 Its design is inspired by the roots of plants and showcases the vitality of plants hidden underground, marking the beginning of a journey exploring the power of roots.
Life Experience Pavilion: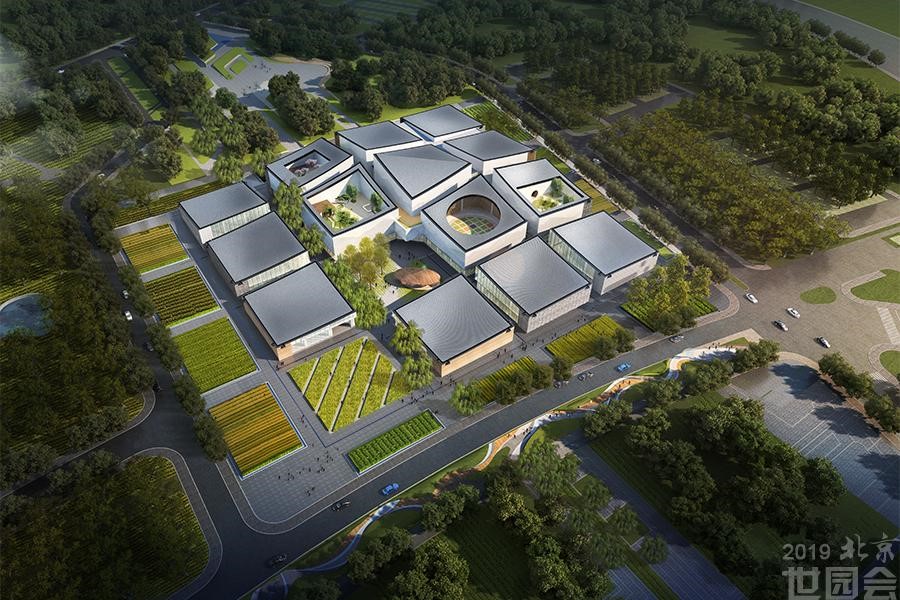 In a beautiful idyllic fair, visitors can experience a modern lifestyle and feel the joy of traditional Chinese horticultural culture and horticultural innovation.
A feast of diverse plants
The coming Expo will present a variety of plants including flowers, fruits, vegetables, Chinese herbal medicines, and tea.
An exhibition entitled "The incredible wisdom of plants" will be held during the Expo, with more than 1,000 species and more than 20,000 rare plant species presented from all over the world.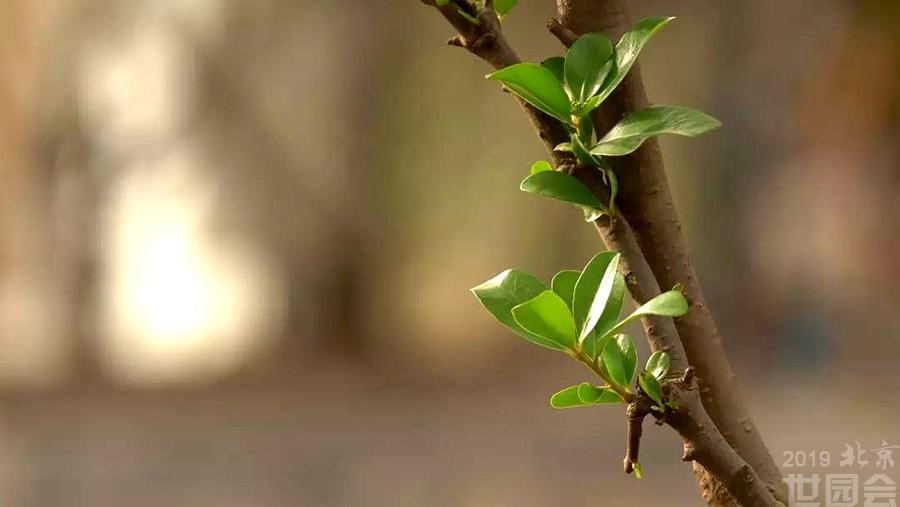 (Mangroves, a group of trees or shrubs that live in the coastal saline water, are exhibited in the Plant Pavilion)
The Fruits and Vegetables Garden and Traditional Chinese Medicine Garden are the best choices for people to explore the stories of Chinese plants and have intimate contact with nature.
A fusion of technology and culture
Colorful cultural activities and the application of advanced technologies are also worth anticipating, though plants are the core of the Expo.
More than 2,500 events will be held during the Expo, with an average of 15 per day. International events like the National Pavilion Day are prepared to explain the diverse culture of participating countries.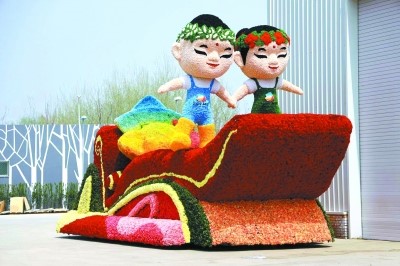 (Photo: Xinhua)
Dubbed as the "Flower Parade", 10 "ecological floats" decorated with plants and flowers will have a total of 180 performances, presenting Chinese stories and ecological developments in the language of plants.
Technologies like 5G, big data and artificial intelligence will be applied to offer a dazzling display of horticultural art. Other smart devices like robot waiters and full-time smart tour guide will enable visitors to experience the infinite charm of the technological progress.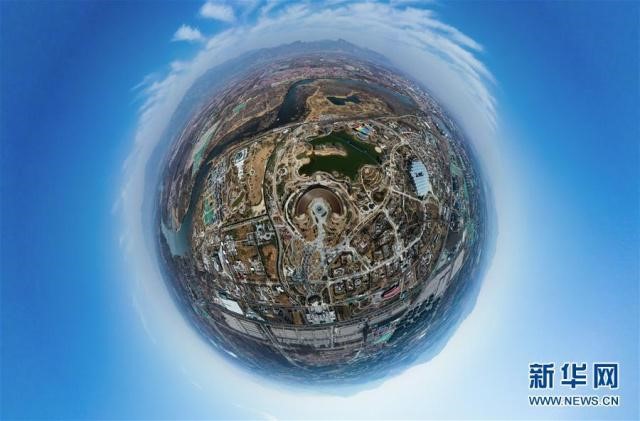 (Photo: Xinhua)
With "Live Green, Live Better" as the theme and "Integrating Horticulture into Nature and Touching Souls with Nature" as the philosophy, the Expo will last until October 7. More than 110 countries and international organizations and 120 non-official exhibitors have confirmed attendance.