China to air documentary on Korean War featuring declassified insights
Global Times
1602493306000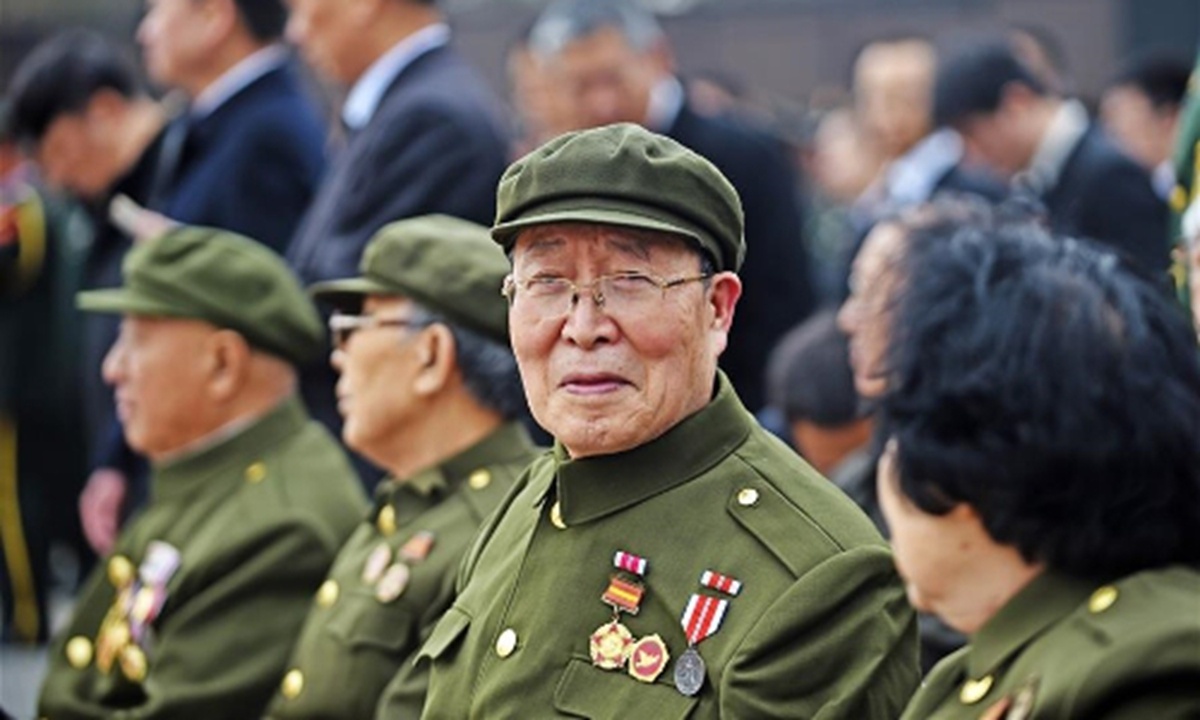 SHENYANG, April 1, 2016 (Xinhua) -- Korean War veterans attend a burial ceremony for Chinese People's Volunteer Army (CPVA) soldiers who died in the Korean War in Shenyang, capital of northeast China's Liaoning Province, April 1, 2016. (Photo: Xinhua)
China Central Television (CCTV), the national broadcaster, will air a 20-episode documentary on the War to Resist US Aggression and Aid Korea (1950-53), starting from 8 pm on Monday, to commemorate China's participation and the spirit of the war on its 70th anniversary.
For the first time in history, the documentary officially unveils the inside stories behind the decision-making during the Korean War in a panoramic, honest manner, reflecting the political wisdom and strategic courage of Chairman Mao Zedong and other Chinese top leaders at that turbulent time, CCTV reported on Monday.
The show makes a comprehensive review of China's active participation in the war, and explains China's historic decisions 70 years ago to protect its neighbor when the US army invaded the Korean Peninsula and brought carnage to China's northeastern border.
It also documents the Chinese People's Volunteers (CPV) Army when it crossed the border in 1950, winning great battles despite the great disparity in military strength with the enemy, as well as their heroic return to the motherland.
Some valuable files and telegrams will be declassified for the first time in the documentary, and hundreds of cultural relics left during the war will be displayed, some of which have never been made public before.
The makers of the documentary also tracked down witnesses involved in the war, who revealed more details of this chapter of history. Experts at home and abroad were also interviewed, presenting in-depth analysis of the events of that time.
The Korean War led to a profound friendship between China and the Workers' Party of Korea (WPK). On Saturday, General Secretary of the Communist Party of China Central Committee Xi Jinping sent a congratulatory message to Kim Jong-un, chairman of the WPK, on the 75th founding anniversary of the WPK.