Liaoning Ballet recreates magic of 'Mulan'
The ballet drama "Mulan" will be staged at Daning Theater on January 1-2.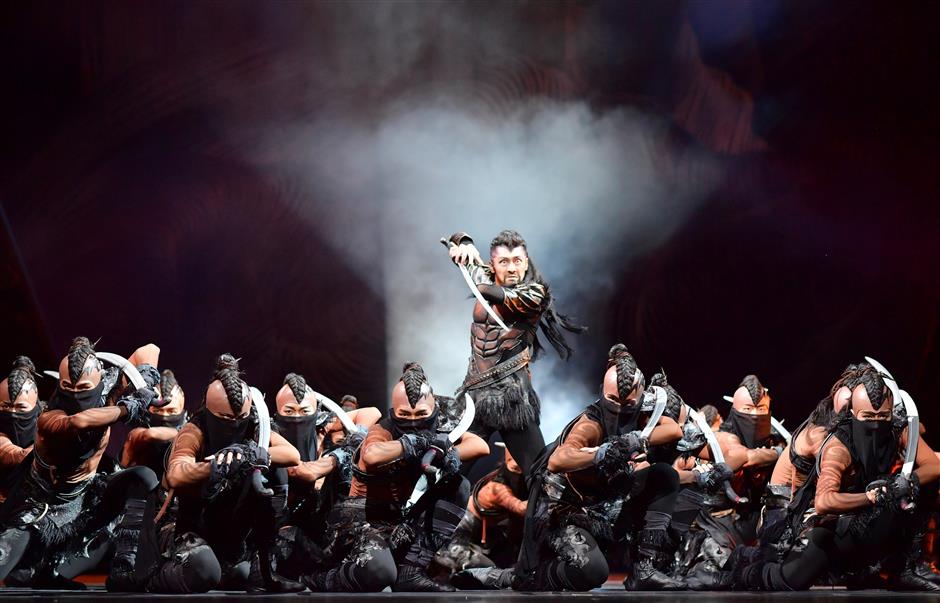 Photos: Shine.cn
Produced by the Liaoning Ballet of China, it attempts to interpret the classic Chinese story of Hua Mulan through dance and music for local audiences.
Mulan's name originally appeared in the "The Ballad of Mulan," a folk song composed over 1,000 years ago.
She joined her father's army and fought the enemies to defend her country. Despite her well-known military exploits, Hua Mulan excused herself from an official title and returned to her hometown after the war.
Liu Tong, music director of the dance and music show "Impression Liu Sanjie," created the scores for "Mulan."
Distinctive Chinese elements and modern aesthetics are incorporated to suit the taste of today's audiences. Mulan's filial piety and loyalty, as well as her feelings for the home and country, are interpreted from a contemporary perspective.
She is portrayed vividly as an affectionate heroine of flesh and blood, especially during her life as a warrior for over 10 years.
Established in 1980, Liaoning Ballet of China has performed world famous ballet pieces including "Swan Lake," "Sleeping Beauty" and "Giselle." It has also created and performed classic Chinese dance dramas such as "The Butterfly Lovers," "Song of Mongolia" and "The Last Emperor."
Date: January 1-2, 7pm
Tickets: 80-500 yuan
Tel: 3636-8807
Venue: Daning Theater
Address: 1222 Pingxingguan Rd, Shanghai