China-Rwanda co-op: What is it like to be a doctor in Rwanda?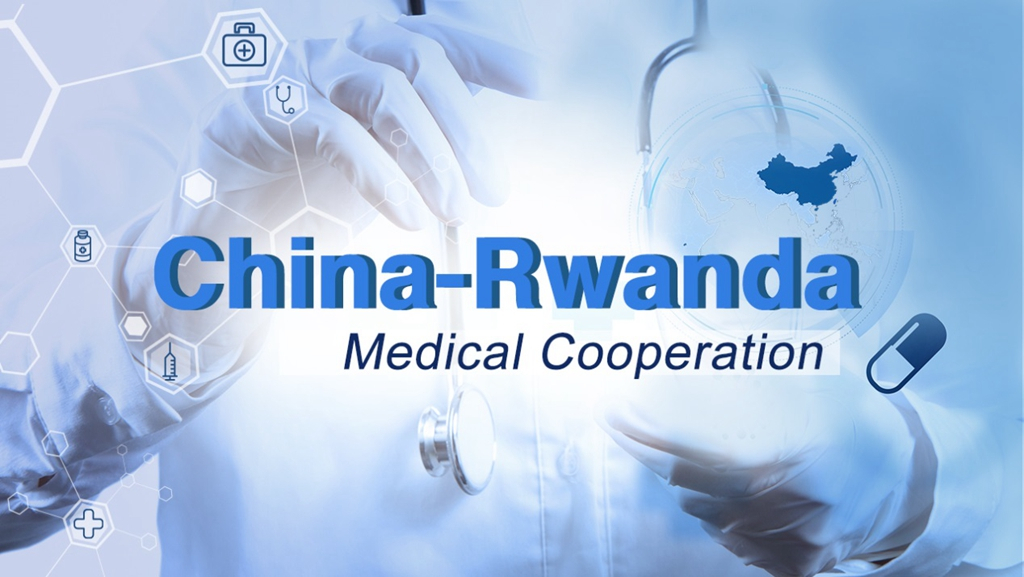 "Known as the 'land of a thousand hills,' Rwanda is blessed with picturesque scenery, spring-like weather all year round, and rich endowment of natural resources," Chinese President Xi Jinping said in a signed article published on Saturday, ahead of his state visit to the African country.
"Thanks to the unremitting efforts of the brave and hard-working Rwandan people, this country has remained a vibrant land on the African continent," Xi added.
China and Rwanda established diplomatic relations in 1971, and have since been cooperating deeply in areas such as agriculture, education, infrastructure, and also healthcare.
The 18th Chinese medical team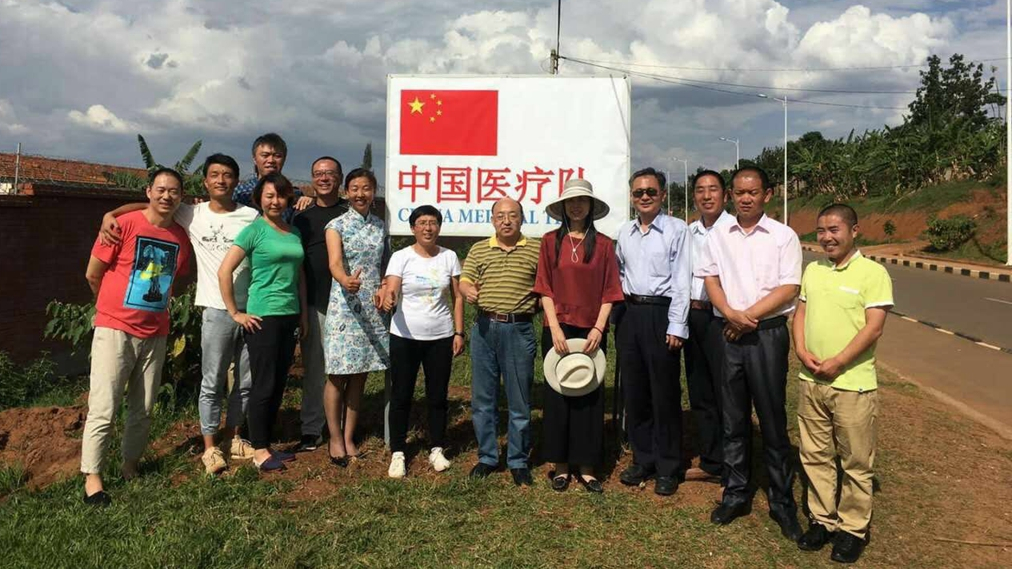 Members of the 18th Chinese medical team in Rwanda. (Photo provided by Lu Jun)
China has been dispatching medical teams to Rwanda since 1982. Shifting once a year, medical teams from China have so far treated approximately 800,000 patients in Rwanda, according to Xinhua.
The 18th medical team, which arrived in Rwanda last April, consists of 14 medical personnel specializing in orthopedic, internal medicine, surgery, stomatology, acupuncture, anesthesiology and gynecology and obstetrics.
All team members are from hospitals in north China's Inner Mongolia Autonomous Region, and their duties include providing outpatient services and surgical and orthopedic operations to both local and Chinese patients.
Cooperation in facilities construction and medical aids
Members of the 18th medical team work at two local hospitals, Masaka Hospital and Kibungo Hospital, according to team leader Lu Jun. Both hospitals were built by the Chinese government.
Lu is based in Masaka Hospital located in the Rwandan capital, Kigali. Most of the equipment used in the hospital were donated by China.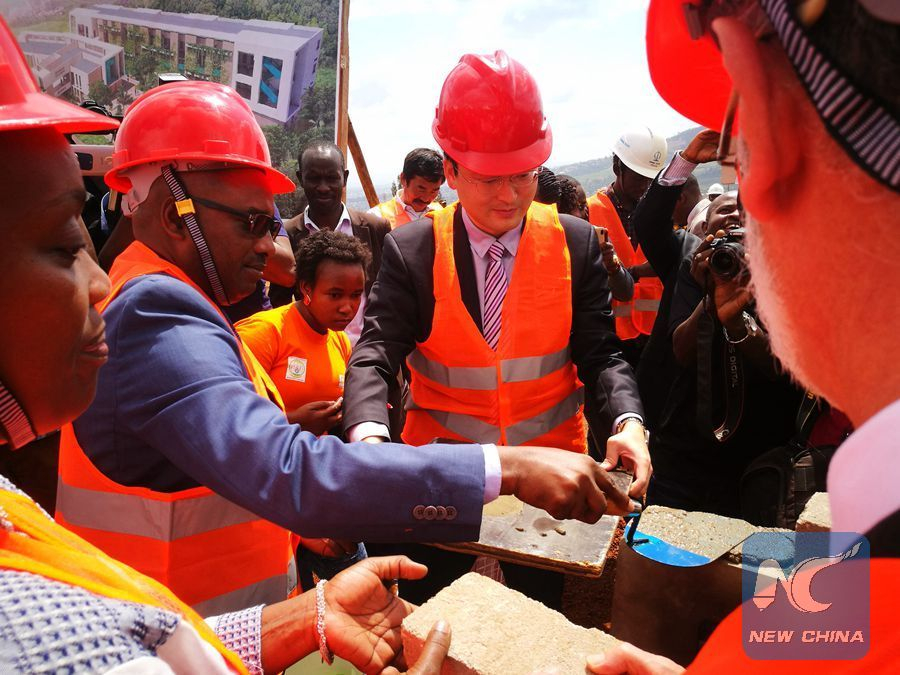 Rwandan government officials and Chinese firm executives at the groundbreaking ceremony for the district hospital, February 9, 2018, in Kigali, Rwanda. (Photo: Xinhua)
The construction of medical facilities is a good example of friendly cooperation between China and Rwanda, Zhang Liyong, Economic and Commercial Counsellor of the Chinese Embassy in Rwanda, told Xinhua last December.
According to Lu, Rwanda can only produce basic medicines such as saline, thus, the country's main medical supply depends on imports.
China has been providing medical aids worth about 300,000 yuan (44,301 US dollars) to Rwanda on an annual basis.
Besides different kinds of medicine, the 18th medical team also brought various equipment include an anesthesia machine, electrocardiograph and chairs for dental departments.
Most common diseases: inflammation and malaria
A doctor who has joined the medical team four times told Lu that the most common type of disease in Rwanda is infectious disease, including inflammation and malaria.
"People here are under comparatively poor living and sanitary conditions," Lu explained.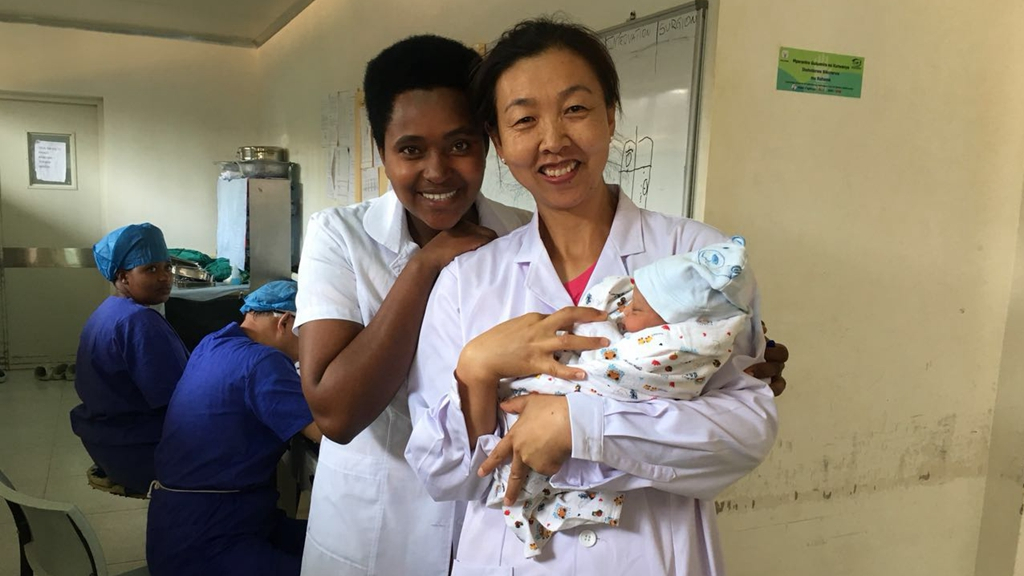 Lu Jun (R) with a newborn baby. (Photo provided by Lu Jun)
The obstetrician-gynecologist said that one of the most difficult cases for her in Rwanda was the death of a seven-month-pregnant patient who was killed by malaria along with her unborn child.
"I sensed something wrong when I walked in the labor room... The patient had already passed away when she arrived at the hospital," she said.
Among the team members, four have contracted malaria seven times.
"Luckily we brought artemisinin-based drugs to Rwanda and it is very effective for mild malaria," Lu told CGTN.
Free medical treatment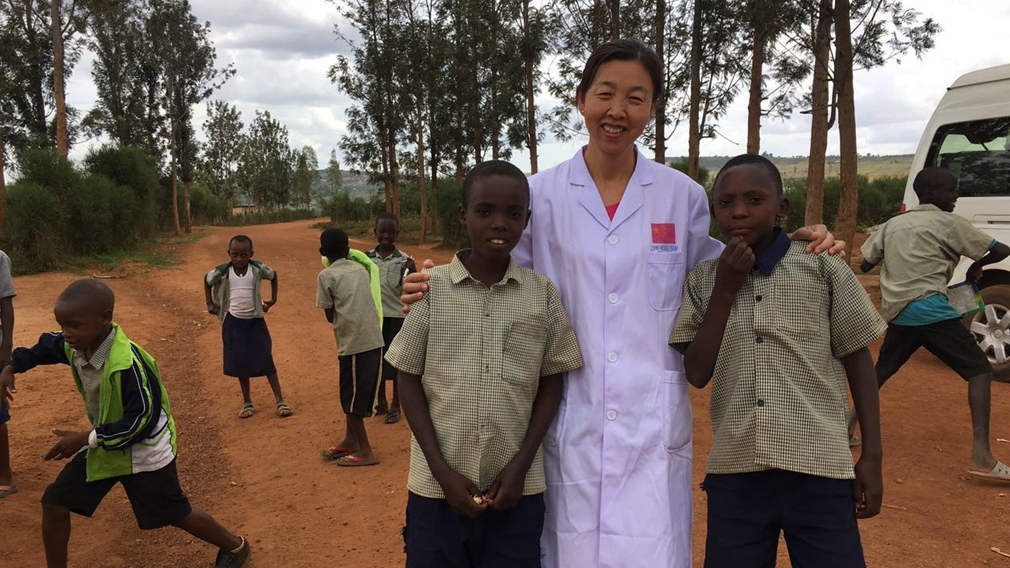 Lu Jun with children in Rwanda. (Photo provided by Lu Jun)
Besides outpatient service and surgery, providing free treatment to Rwandans is also one of the teams' main assignments.
The Chinese medical team was warmly welcomed by patients in rural areas.
"Some patients said that they couldn't afford for medical treatment and some said their diseases couldn't be diagnosed by local hospitals," according to Lu.
The team aims to provide Rwandan patients with convenience through such activities, she said.
Although enjoying her time in Rwanda, Lu said she and her teammates are facing great challenges when they got back to China.
"The medical world is developing quickly, and we have to try our best to catch up when we got back," Lu told CGTN.
"Providing aids in Rwanda is very hard in terms of various aspects," she said. "But I do love my job here very much."
(Top image: CGTN Photo by Jia Jieqiong)