Gouri, Israeli poet-warrior and national icon, dies at 94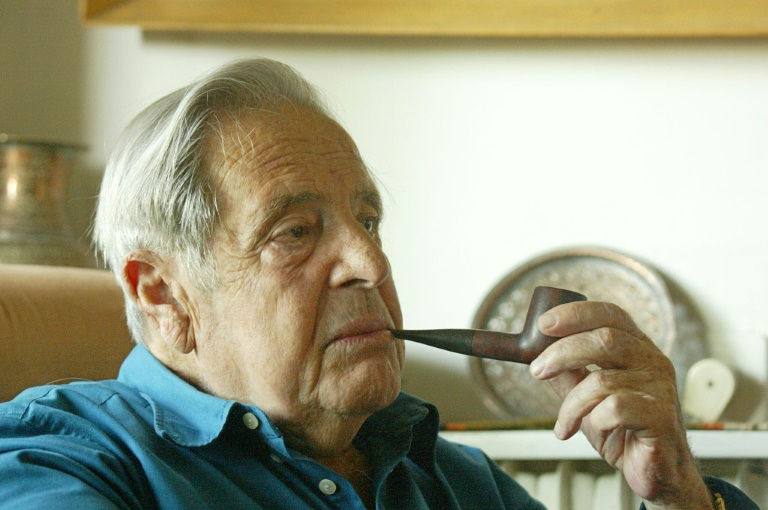 Haim Gouri, the Israeli poet who fought with an elite combat unit, covered the trial of Adolf Eichmann and became a national icon, died Wednesday aged 94, his family said.
Gouri published more than 20 books, with his poetry including reflections on his time as part of the elite Palmach combat unit predating Israel's founding.
He fought in the Arab-Israeli war of 1948 surrounding Israel's creation the same year and served as a reserve officer in the Six-Day War of 1967.
After the Holocaust, he was sent to Europe to help Jewish refugees migrate into what was then British mandatory Palestine.
A number of his poems were set to music and became popular songs in Israel. His coverage of the trial of Nazi war criminal Eichmann later became a book, "Facing the Glass Booth."
Born in Tel Aviv in 1923, Gouri came from a politically engaged family, with his father part of the Mapai party of Israeli founding father and prime minister David Ben-Gurion.
Gouri was also a documentary filmmaker, and his film on the Holocaust "The 81st Blow" was nominated for an Oscar.
He was awarded the prestigious Israel Prize in 1988 among a list of others. In 2011, France recognised him as a Knight of the Order of Arts and Letters, with Gouri having translated the work of French poets into Hebrew and studied at the Sorbonne.
Israeli President Reuven Rivlin mourned the death of a "national poet, a man who was both a fighter and an intellectual."
Prime Minister Benjamin Netanyahu said "his poems were part of Israel's heritage."
Gouri, who was close to assassinated Israeli prime minister Yitzhak Rabin, argued for peace with the Palestinians.
In an interview with AFP in 2002, he however called the Palestinian suicide bombings and other forms of violence in the second intifada "abominable."
He also acknowledged the suffering of Palestinians in 1948, when hundreds of thousands fled or were forced from their homes, but said the Palestinian and Arab leadership had chosen the path of war.
"I have tried to see the situation honestly for my wife, daughters and grandchildren," he said in the interview.
"I am sure the only way we can get out of this tragic situation is for both sides to receive and reassure the other of their legitimacy. Both sides are legitimate movements, with legitimate rights."