China makes statues of outstanding teachers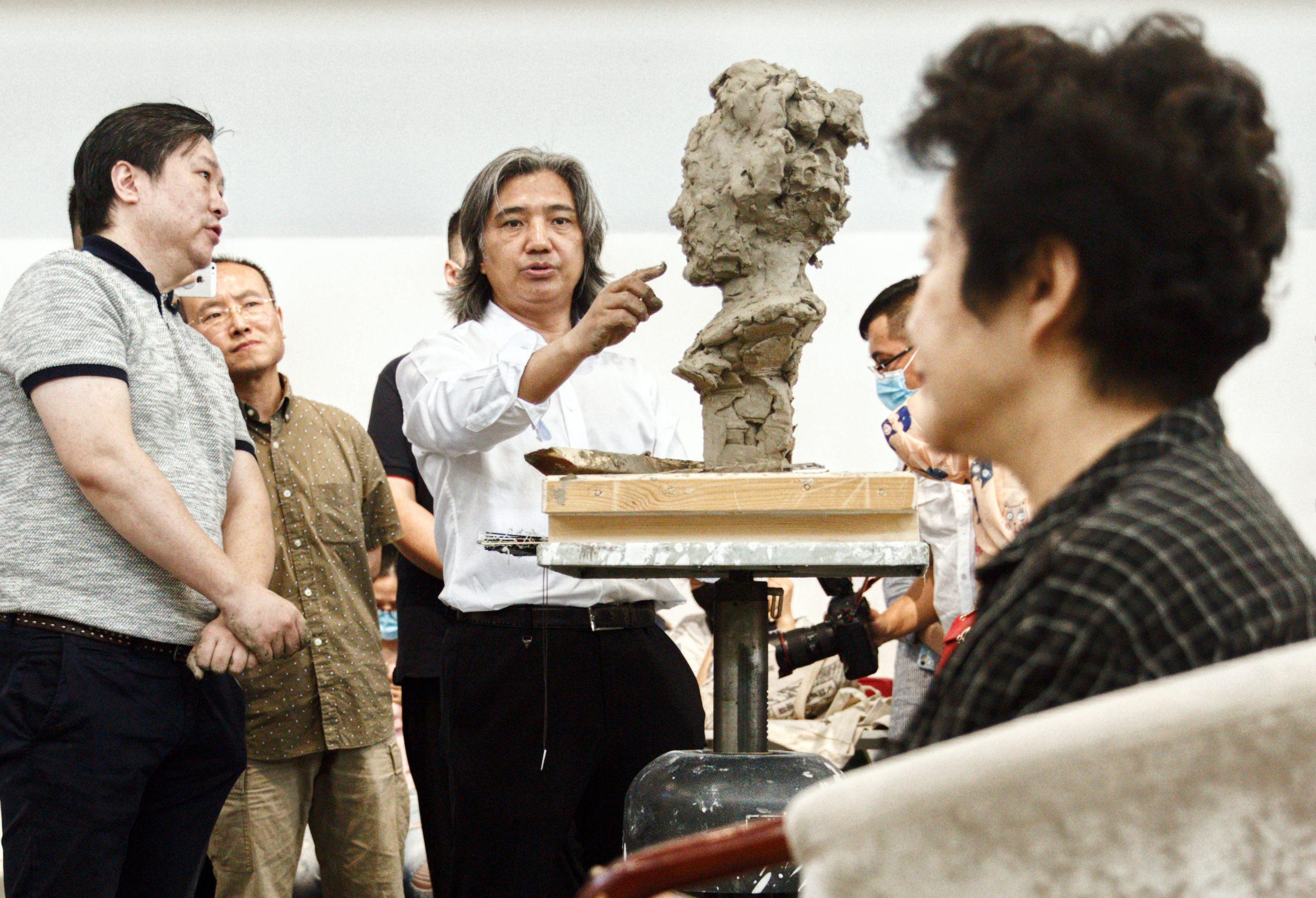 Sculptors create statues of the teachers at an event to mark China's annual Teachers' Day at the National Art Museum of China in Beijing, Sept 9, 2020. (Photo: China Daily)
BEIJING -- The National Art Museum of China on Wednesday hosted a sculpture-themed activity, inviting sculptors to shape statues of outstanding teachers.
The event was organized to mark China's annual Teachers' Day, which is celebrated on Sept 10 every year. The event also aimed to promote the contributions of teachers to education and social development.
Wang Juncheng, principal of Beijing No 8 High School; Li Lie, former principal of Beijing No 2 Experimental Primary School, and Zhu Jiwen, principal of a city-based kindergarten, were invited to the event as statue models.
Young sculptors, who took part in the event, created statues of the teachers at the venue.