'Water bamboo' mats cool idea for more profitable future in East China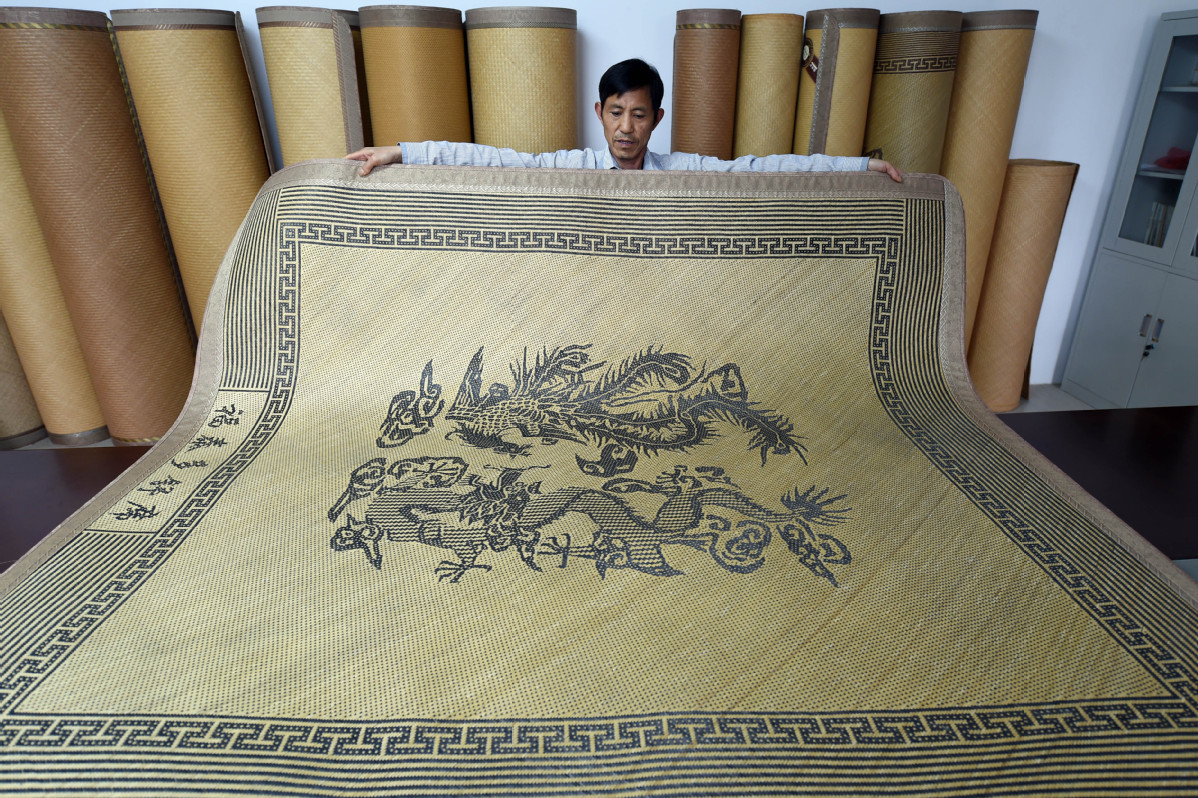 A worker displays a completed Shu mat in a workshop in Wanghe township, Qianshan, Anhui province. (Photos: Xinhua)
HEFEI-Mats made of "water bamboo" were a necessity to survive the scorching sun for people who lived over 2,000 years ago, but they can still find a niche in the market for their natural, handmade and durable qualities.
Not all mats made of fishscale bamboo are sought after in the market, but the Shu mat is listed as intangible cultural heritage in Wanghe township, Qianshan city, in East China's Anhui province.
The town is historically famed for its fishscale bamboo and fine craftsmanship capable of turning the stiff plant into soft and thin mats.
The ancient handicraft, in recent years, has regained its shine with help from the local government and become a money-spinner for farmers in the town, enabling them to shake off poverty.
Tang Zhulin, an inheritor of the intangible cultural heritage, set up a cooperative with his younger brother Tang Manjie in 2014, one of the first major businesses in the town that brings farmers additional income apart from farming.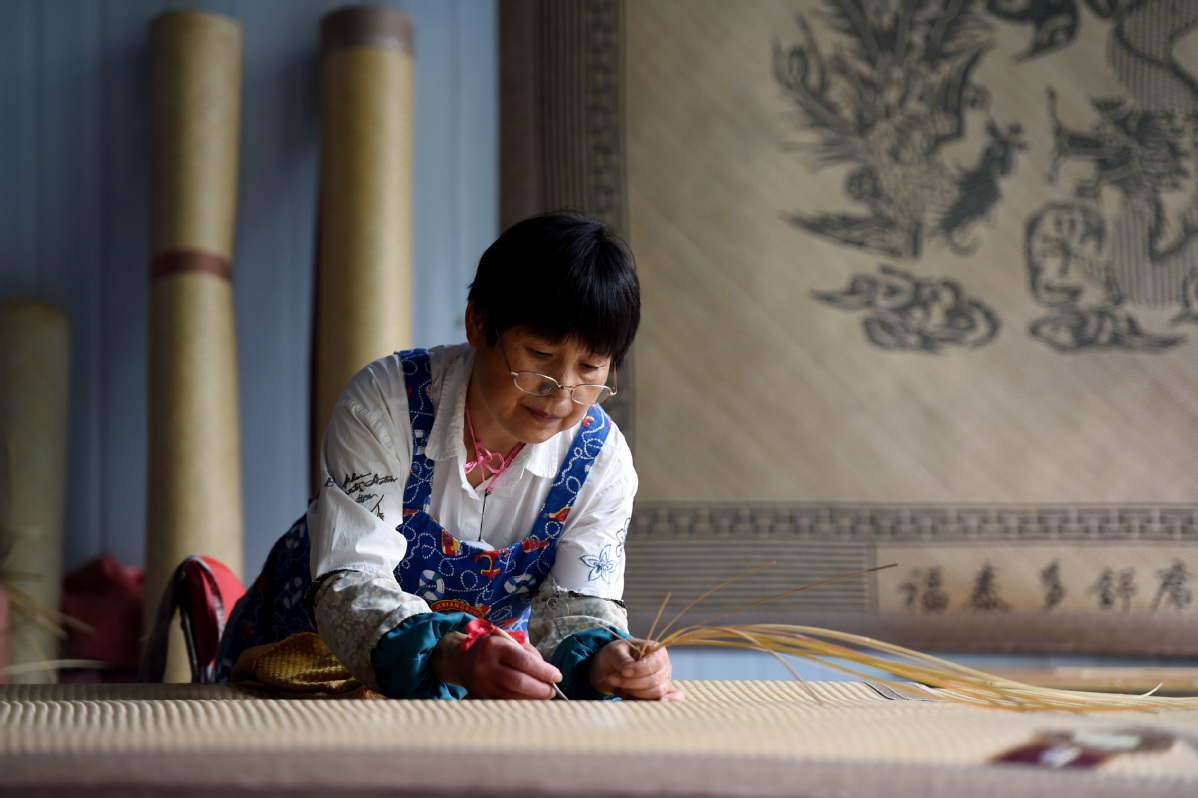 A staff member further modifies the mat.
They now have over 40 workshops that could support the lives of over 600 households. Over 200 poor families have been able to cast off poverty after working with them.
"The skills of making mats in our township have been handed down from generation to generation, so it is easier to train the workers," says Tang Manjie, adding that they provide raw materials for farmers to process at the production bases near their home.
During summer, nearly 200 mats can be sold every day fetching over 100,000 yuan (over $14,040), says Tang Manjie.
The skills adopted in Tang Manjie's cooperative closely follow the craftsmanship that has been passed on for hundreds of years, including 15 handmade techniques. Machines only replace a small part of the processes such as splitting the bamboo.
"It usually takes me four to five days to weave a Shu mat and it brings me some additional 1,000 yuan per month," says Wang Jiemei, a worker of Tang Manjie's cooperative. Wang says the flexible time schedule allowed her to freelance from home.
For farmers like Wang, it is a satisfying part-time job opportunity, especially during the non-harvest seasons. Before that, they had to seek jobs in bigger cities that took hours to drive from home.
"My income per year has grown over tenfold to over 30,000 yuan after taking the job," says 58-year-old Ye Wenfa in charge of rough machining in the cooperative.
According to Tang Manjie, sales reached 20 million yuan last year.
However, though Shu mats are valued in the market for their pure natural quality, air conditioning remains a strong competitor for the product. Tang says he has started to develop over 10 spin-off products made of water bamboo since the second half of 2019, such as car pillows, pads of shoes and tea boxes for Pu'er.
"We would like to expand our business in intangible cultural heritage and keep innovating our products to cope with the market demand, and thus bring more income for local farmers," says Tang Manjie.