Meet a Beijing master of intangible cultural heritage
chinadaily.com.cn
1532573863000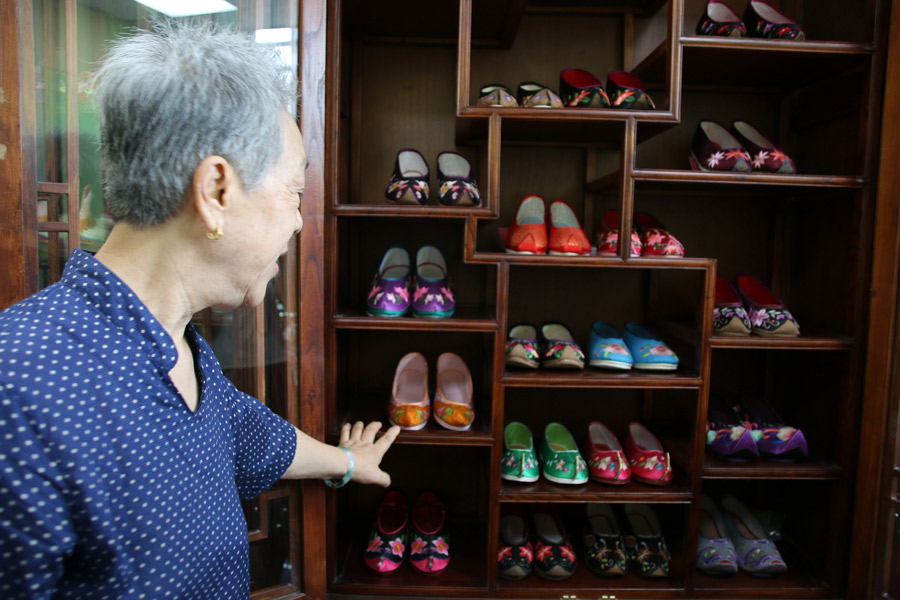 Wang Guanqin introduces her collection of handcrafted Chinese embroidered shoes to visitors in Beijing on July 21, 2018. [Photo by Wang Qiao/chinadaily.com.cn]
Ten enthusiasts of traditional Chinese embroidery worked under the wing of embroidered shoe-making master Wang Guanqin in Beijing on July 21.
As participants in the intangible cultural heritage experience program of Great Seed, a global community for enthusiasts of intangible cultural heritage, they learned about and experienced this heritage through close talks with inheritors or masters, and from hands-on experience.
During their talks with the 79-year-old master, who has been engaged in this craft most of her life, the participants were fascinated with the embroidered shoes. They tried to make the soles and uppers of the shoes themselves under her professional guidance, and learned about the cultural connotation and history of making embroidered shoes.