Flocks of migratory birds arrive in wetlands in N China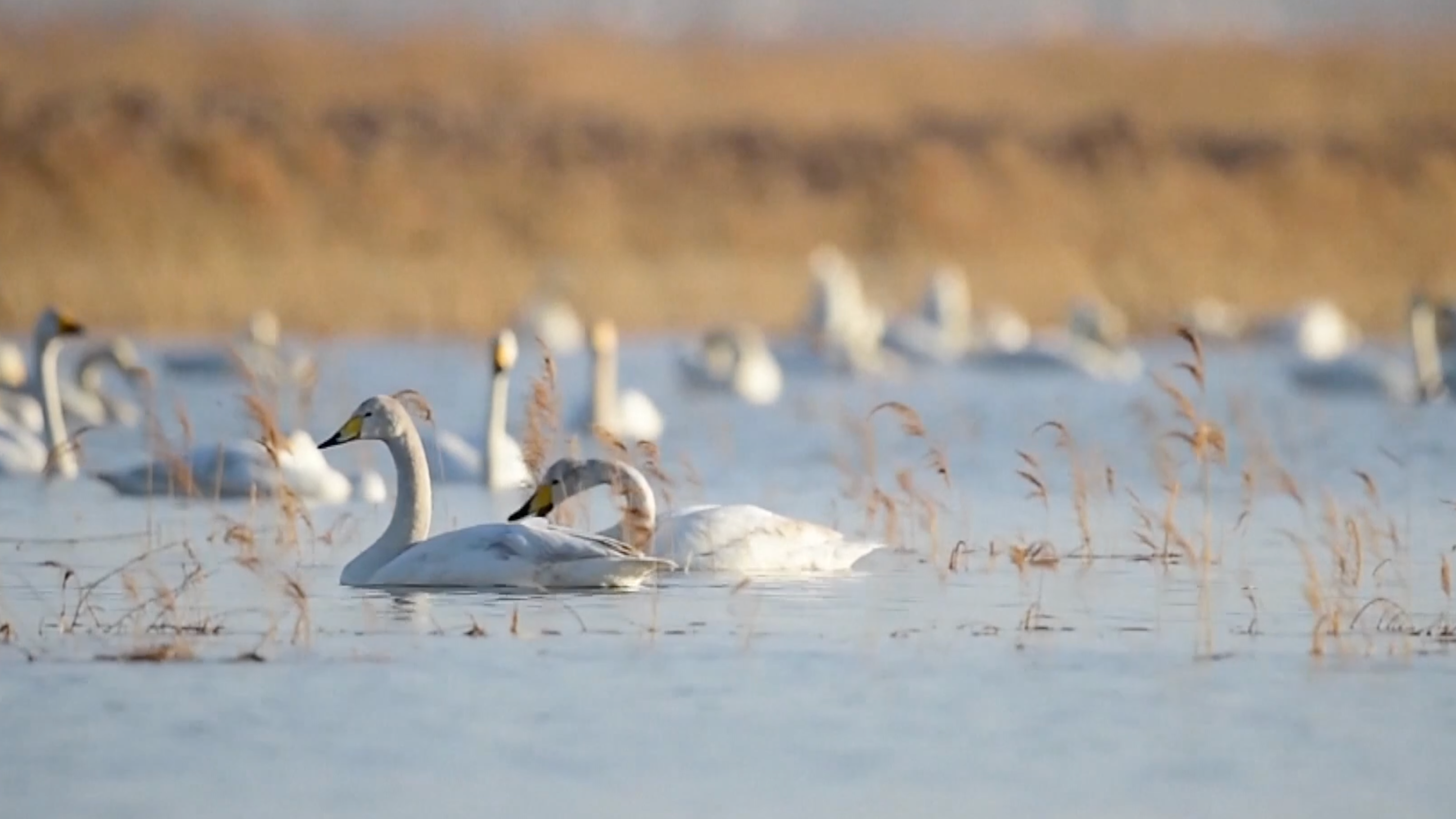 Xiaohe Wetland Park in Shanxi Province has recently welcomed thousands of rare birds, including black storks, herons and whooper swans. In the past few years, the ecological environment in the park has been steadily improved, providing a good overwintering condition for migratory birds. The park's statistics showed that more than 4,000 migratory birds have come to the wetland this year, bringing the total number of migratory bird species in the park to 239.
Flocks of birds have also been spotted in the Baotou Yellow River National Wetland Park in Inner Mongolia. They will stay there for days before moving on southward.
"Generally, more than 30 species of migratory birds can be seen here, in relatively large numbers. The number of whooper swans and little swans, especially in spring and autumn, can reach tens of thousands," said Chen Xuegu, a bird monitor at the park.
The Yellow River National Wetland Park is a major stop for migratory birds. From late October every year, the whooper swans, little swans, mute swans and some Anatidae birds will arrive there to rest and forage.