Stone at the heart of contemporary art show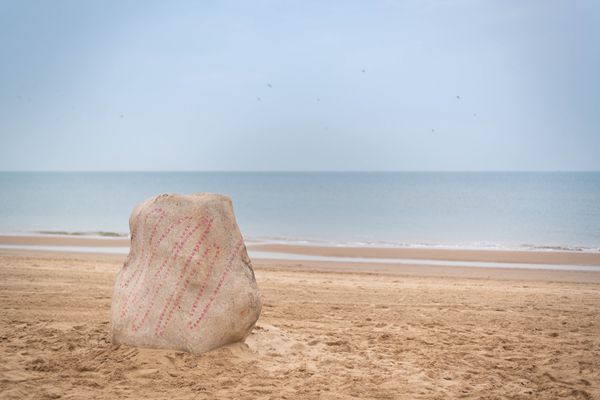 (Photo: China Daliy)
An object as hard and cold as stone can be endowed with spirit and thoughts.
Land of the Lustrous, a contemporary art exhibition now on at the UCCA Dune art museum in Beidaihe, in Hebei province, shows works that use stones or are inspired by the varied forms of stones, by which featured artists invite the audience to reflect on the status of human society and its relationship with nature.
The exhibition, which runs until Sept 8, shows 10 artists who come from different cultural backgrounds and grew up in different parts of the world.
They've drawn from individual experiences and thoughts on history to create works that bring up to viewers the questions such as, whether humankind is the maker of measurements of the world, and whether it will limit people's understanding of the world by basing their values solely on human's needs.