Passion is key in high mountains: Polish legend Krzysztof Wielicki
WARSAW, Sept. 24 -- Legendary Polish mountaineer Krzysztof Wielicki, who received the 2019 Piolet d'Or Lifetime Achievement Award during the recent Ladek Mountain Festival in Poland, spoke about the secrets of the long list of his successes.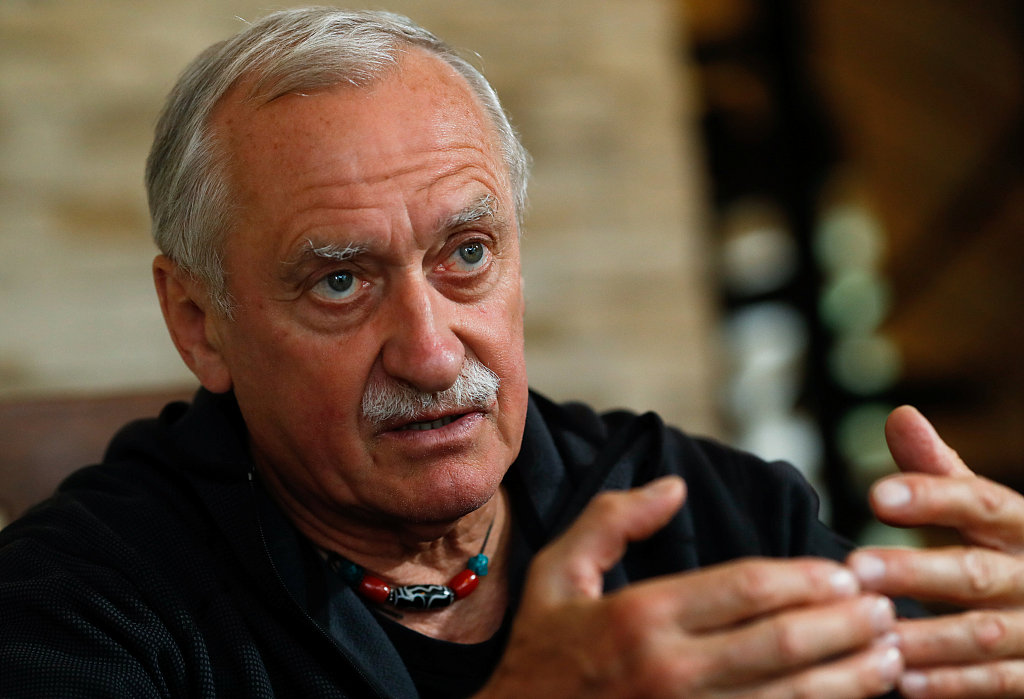 File photo: VCG

Wielicki is the fifth man to climb all 14 eight-thousanders. In 2018 he was a director of the unsuccessful expedition to reach K2 summit in the winter.
"I had a big distance. We say the mountain will not fall down. It waits for you. Even you don't climb the summit, you gain the experience and thanks to that you know what to do next time. It is important. I was very close to K2, just 70 meters below the top, and I decided to go down. Two years later I climbed the mountain," the alpinist told Xinhua in a recent interview.
"When you are close to the summit, the mountain calls you. You don't know what to do. If you don't make the right decision, it can finish very badly. You have to control what can happen. It's really difficult. Some people still push to meet the summit, but sometimes you have to be patient and say 'no'," added the Pole.
According to Wielicki, another key factor in the high mountains may be "the determination and true passion". "You have to follow the passion and love mountain, feeling that it is your life, not just a way of spending free time on holiday."
In the past, Wielicki made few spectacular solo expeditions, e.g. Dhaulagiri (1990) and Gasherbrum II (1995, 2006).
"I did it for myself. I wanted to check my skills. If you climb solo, you are free, because you are not responsible for your partner. You are dependent just on yourself. It is important that I didn't decide on solo actions at the beginning of my career. I was a part of the team, but sometimes you want to do something more," claimed the legendary climber.
The 24th Ladek Mountain Festival, which took place between September 19 and 22, is considered as the greatest and oldest Polish event of this kind. Piolets d'Or 2019 Awards Ceremony was presented during this year's four-day festival. As usual, the event offered many film screenings as well as the meetings with great climbers and mountaineers.