'Black Panther' stays on top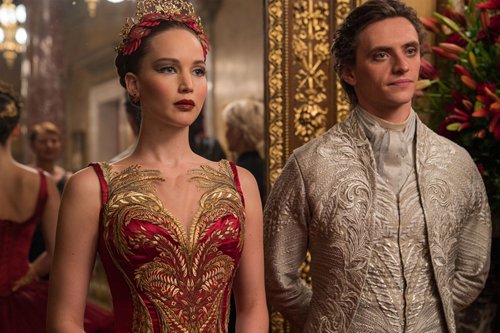 Promotional material for Red Sparrow Photo: IC
Marvel's Black Panther continued its record-setting romp this weekend, passing the half-billion-dollar mark in only its third week out in North America as it stayed on track to be one of the highest-grossing films ever, industry analysts said.

The Disney/Marvel collaboration, starring Chadwick Boseman as the superhero king of an idyllic if fictional African country, took in an estimated $65.7 million for the three-day weekend, website Exhibitor Relations reported.

That take, nearly four times the $17 million earned by the weekend's No.2 movie - Red Sparrow from Fox - gave Panther the third-highest weekend ever, trailing only Star Wars: The Force Awakens ($90.2 million) and Avatar ($68.5 million), according to variety.com.

Panther, which also stars Lupita Nyong'o, Michael B. Jordan, Daniel Kaluuya and Martin Freeman, has now taken in nearly $900 million globally, with its opening in the Chinese mainland still days away.

Red Sparrow tells the story of Russian ballerina-turned-elite spy Jennifer Lawrence. She is backed by an all-star cast including Matthias Schoenaerts, Jeremy Irons and Charlotte Rampling.

In third spot was MGM's new release Death Wish, with ticket sales of $13 million. The thriller stars Bruce Willis as a doctor who goes vigilante after an attack on his family.

The cast includes Vincent D'Onofrio and Elisabeth Shue.

Next was comedy thriller Game Night from Warner Bros, taking in $10.7 million. The movie, starring Jason Bateman and Rachel McAdams, tells the story of six friends who get together for beer and games and stumble into a reality game where lives may be at stake.

And in fifth place was Sony's Peter Rabbit, taking in $10 million in its fourth week out. The film, which mixes live actors with computer-generated animation, is based loosely on the children's book by Beatrix Potter.