China's sports system wrestles with commercialization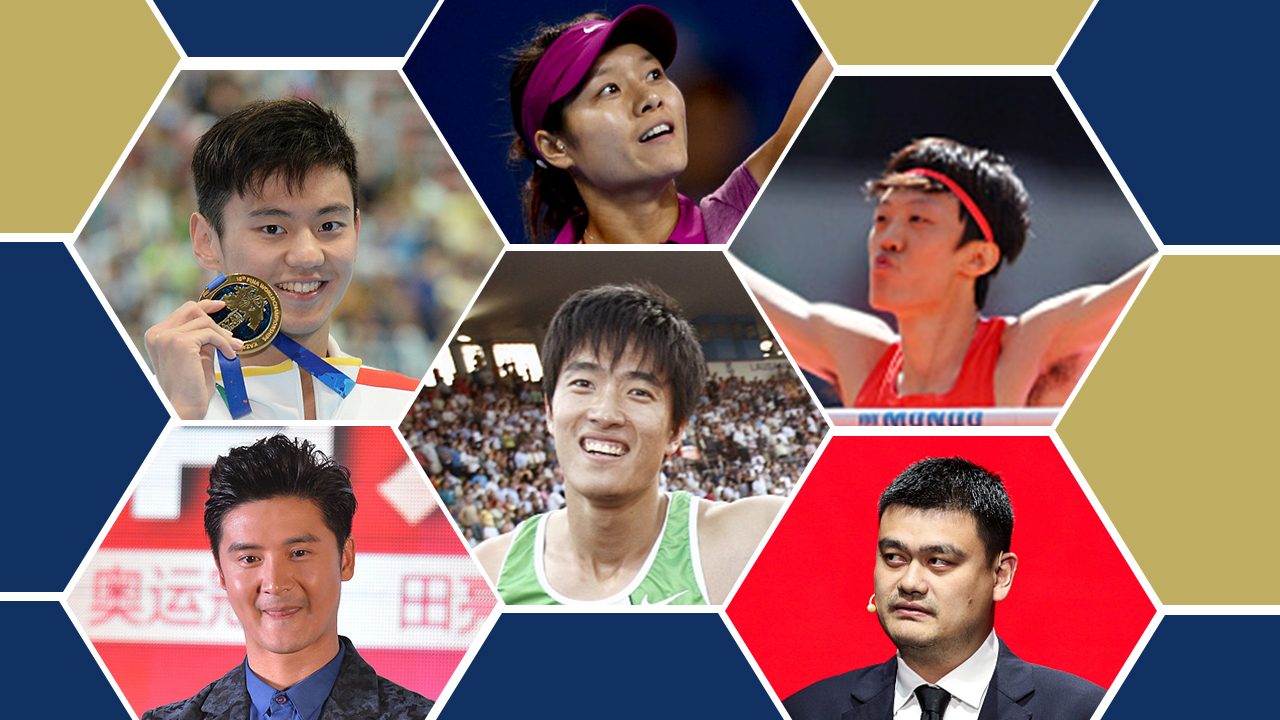 (Photo: VCG)
At the age of 26, Chinese world champion swimmer Ning Zetao has retired.
"Say goodbye to the swimming pool and start my new life," wrote Ning on Chinese social media platform Weibo earlier this month. The early retirement of Ning, a four-time gold medalist at the Asian Games and 2015 World Championships winner, shocked the nation and triggered heated discussion on the Internet.
The conflicts between an athlete's individual pursuit and the collective interests of the national team have again came under the spotlight as a result.
Growing commercialization
Ning was kicked off China's national team in 2017 for violating the rule of signing sponsorship contracts without the team's consent.
He is not the only one who has been suspended by authorities due to involvement in commercial activities. In 2005, Tian Liang, former Olympic medalist in diving, was expelled from the national team for a similar reason. A few days ago, 27-year-old high-jumper Zhang Guowei was suspended from all competitions by the Chinese Athletics Association for attending commercial activities without notifying the national team.
The old model of sports training in China is in clear contradiction with growing commercialization, Erwei Dong, professor in recreation, tourism and sport management at Shanghai University of Sport and United States Sports Academy, told CGTN Digital in an interview
Under the old model, most athletes are trained by provincial teams and later by national teams, with all costs paid by the state. Athletes have income and housing support like employees in companies.
But as the sports industry embraces a higher degree of commercialization and athletes see the gap between their salaries and earnings from sponsorship activities, conflicts will appear.
In western countries, sportsmen, even from childhood, have been in touch with the commercial market. Their training often depends on individual sponsorship, "The development of individual commercial values for athletes is based on the existing commercial sponsorship," Professor Dong said.
But taking pride in playing for the national game needs to be encouraged, he argued. Though many professional US basketball players haven't wanted to take part in the Olympic Games since the NBA is viewed as more important, the American Basketball Association still emphasizes that fighting for the country is a responsibility of athletes.
Reform underway
Changes are coming along in China's sports system spearheaded by a few celebrity sportspersons.
Yao Ming, the former NBA All-Star and now president of the Chinese Basketball Association (CBA), has spearheaded reform of basketball in China.
When Yao was playing for the national team in the early 2000s, the CBA was under the direct oversight of the basketball management center of China's General Administration of Sports.
During the NBA Games season, Yao had to play in warm-up games with the national team in addition to his Houston Rockets games. Moreover, he was often asked to be featured in activities involving CBA sponsors.
After his retirement, Yao, whose new identity includes ownership of the Shanghai Sharks, made a bold move in 2017. He partnered with 17 teams from the 20-team CBA league and launched a new company called China Professional Basketball Club United Inc. in which owners of the 18 teams all had an equal share. All business, development and marketing operation of teams in the league, formerly handled by the CBA's government-run center, were transferred to club owners.
"Given Yao's stature in China, given the huge career and success he had … people listen," Mark Dreyer, founder of China Sports Insider websites, said in an interview with CGTN Digital, "but that doesn't mean he had it easy bringing reform to the CBA. He had to fight all those entrenched interests and old-school mentality."
In tennis, the impact of reform can be more immediately felt since at its height three women were in the top 50 of the women's professional tour.
As early as 2008, under the reform-minded Chinese Tennis Association Vice Chair Sun Jinfang, an experimental reform policy dubbed "fly alone" was introduced – players can select their own coach, design their own training schedule and retain their winnings.
A substitute or a complement to the old system?
Sun Jinfang, who was credited as the driving force behind the "fly-alone" policy, once said the policy is not a substitute of the whole-nation sports system, but rather a complement.
She argued that when players were not qualified enough to compete in international tournaments, the safety net provided by the sports system was more conducive to the growth of a junior player.
But for the top star, there has to be a better compromise between either restricting athletes from featuring in commercials or requiring most commercial payoffs be given to the national team, Dreyer argued.
"It is great if you are the kid above all others, but what about those kids who are not at the top? China has become richer and more prosperous. And it is hard for those sports to recruit athletes now."
When talking about the possible solutions for the conflicts, Professor Dong said that in the longer term, investment from individuals and families in sports needs to be encouraged and the market can play a greater role in the field.
"But given that various interests are involved, there must be patience," he said.