China's oldest sculpture among top 10 discoveries of 2020
China.org.cn
1607570816000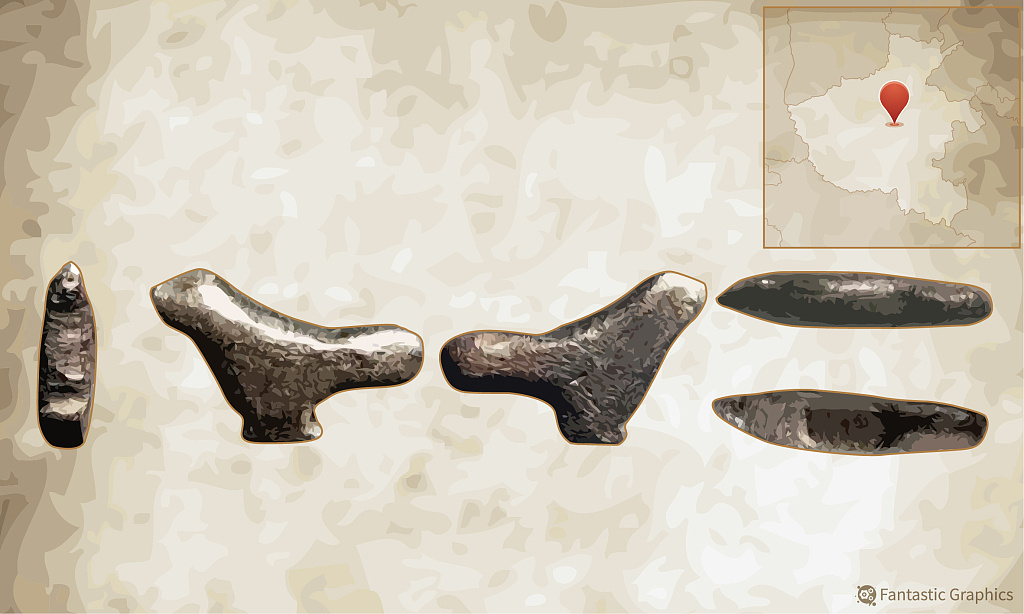 A 13,500-year-old bird figurine unearthed at the open-air Lingjing site, an archaeological site in central China's Henan province, has made the list of the world's top 10 discoveries in 2020 published by U.S. magazine Archaeology.

Measuring just 0.75 inches long, 0.2 inches wide and 0.5 inches high, the carved bird has a stout body, short head, round beak and long tail.
Six different carving techniques have been employed to craft the bird, a member of the order Passeriformes, or songbirds, from a heated and charred mammalian limb bone.
"We were surprised by how the artist chose the right technique to carve each part and the way in which he or she combined them to achieve their desired goal," said archaeologist Francesco d'Errico of the University of Bordeaux. "This clearly shows repeated observation and long-term apprenticeship with a senior craftsperson."
Instead of fashioning the bird's legs, the unknown ancient artist planed a pedestal for the sculpture, allowing it to stand up while also enabling its stable rotation.
"The flat surface allowing the bird to stand upright indicates that ancient people at that time had mastered the principles of gravity and balance," remarked Li Zhanyang, head of the archaeological team at the Xuchangren Ruins in the Lingjing site.
An international team of archaeologists from China, Canada, France, Israel and Norway published their study on the figurine in June, suggesting it is the oldest known Chinese sculpture and the earliest example of three-dimensional art ever discovered in East Asia.
"This discovery pushes back by more than 8,500 years the representation of birds in Chinese art," stressed the study authors. "It could be the missing link tracing the origin of Chinese statuary back to the Paleolithic period."
Archaeology, published by the Archaeological Institute of America, started announcing its top 10 discoveries annually from 2006. Since then, six archaeological findings from China have made the list, with the others being the "Worker from the West" discovered near the tomb of China's first emperor Qin Shi Huang (259 B.C.-210 B.C.) in 2006, the world's earliest shoes in 2008, over 2,000-year-old dog soup and millet noodles in 2011, the world's oldest known pottery in 2012, and Denisovans on the Qinghai-Tibet Plateau in 2019.