Art exhibition season attracts 1.9 mln visits
BEIJING, Nov. 22 (Xinhua) -- A total of 28 exhibitions held by art museums and galleries across China from June to September have received over 1.9 million visits, the Ministry of Culture and Tourism announced Friday.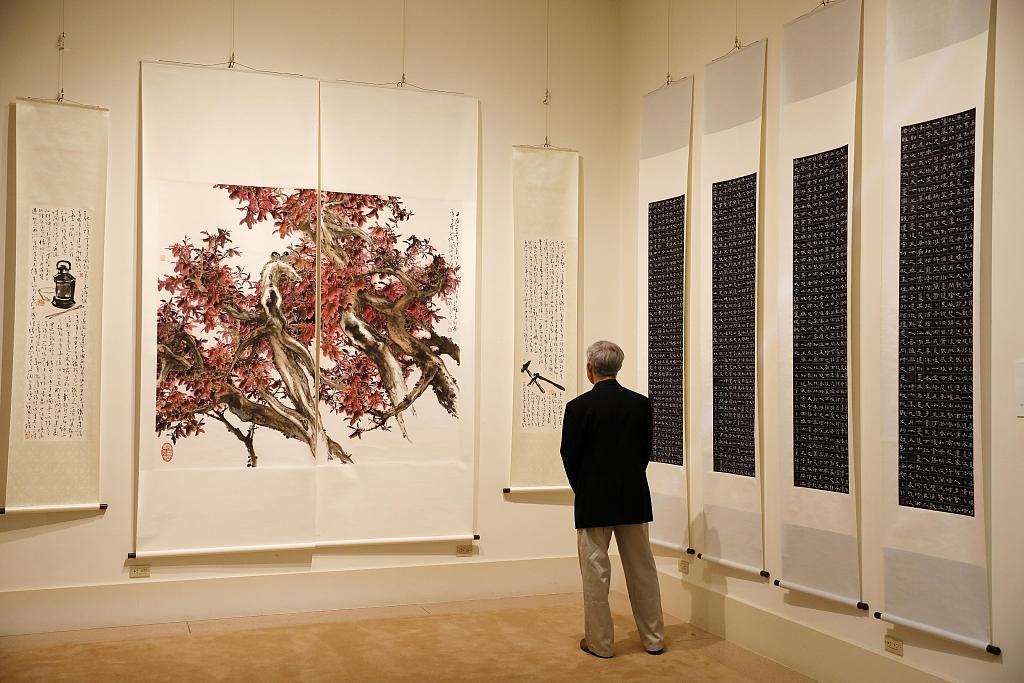 File photo: VCG
The exhibitions showcased more than 2,700 art pieces, of which 2,100 are from collections of art museums and galleries, covering various genres including Chinese painting, photography, paper cutting and more.
The annual four-month exhibition season is the eighth of its kind since 2012. It aims at showcasing the country's achievements in art collection and research and improving art museums and galleries' strength in research, exhibition planning and public service.
In the past eight years, more than 70 art museums and galleries have organized over 210 exhibitions. The total visits to these exhibitions have reached 10 million, according to the ministry.