All-star cast to cover Bowie on US radio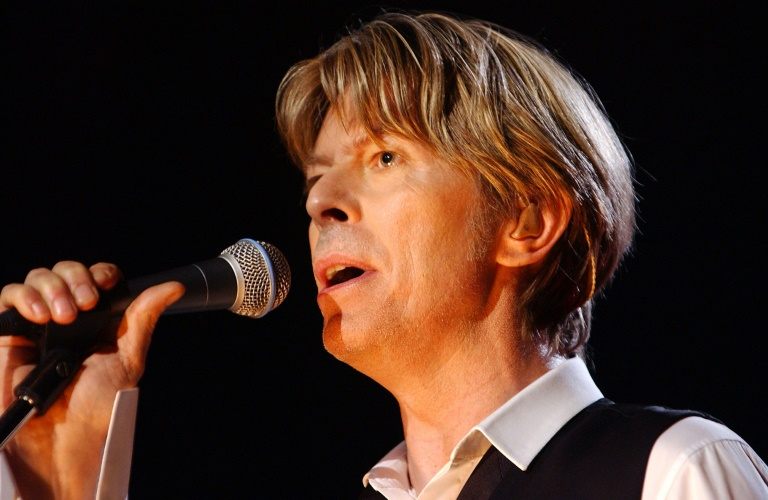 David Bowie -- here in a 2002 concert -- stunned fans when he died in January 2016 from an undisclosed battle with cancer at age 69

Two years after David Bowie died, top names in music including Billy Corgan and Daryl Hall will cover his songs for a special edition of Howard Stern's radio show, the veteran host announced Tuesday.

The 25-song show, to be co-hosted by Bowie's longtime producer Tony Visconti, amounts to a surprise forum for a tribute to the music legend who wanted no formal memorial.

Stern made his name as a shock jock on New York radio in the 1980s but has gradually built a radio empire and mainstream respectability.

Stern, who will broadcast the retrospective Friday on his channel on satellite radio provider SiriusXM, said that Bowie was one of his first musical loves.

"I want to make sure that people remember David Bowie," Stern, one of the most successful radio hosts in the United States, said in a statement.

Corgan, the frontman and main force behind Smashing Pumpkins, will perform Bowie's breakthrough 1969 song "Space Oddity" while electronic rockers Garbage will cover another classic track, "Starman."

Bowie's contemporary Peter Frampton will sing "Rebel Rebel," while Daryl Hall -- one half of chart-topping pop duo Hall and Oates -- will take on "Fame," an emblematic song of the ever-transforming Bowie's 1970s funk phase.

Other artists on the show will include pop star Lisa Loeb, retro pop act Bleachers, folk rockers Dawes and prominent indie rockers Car Seat Headrest and Spoon's Britt Daniel.

Bowie stunned fans when he died in January 2016 from an undisclosed battle with cancer at age 69. While his family did not authorize any memorial, previously planned charity concerts several months later in Bowie's adopted home of New York turned into tributes, drawing prominent artists including Blondie, the Pixies, The Flaming Lips and Michael Stipe of R.E.M. fame.

Forbes magazine has ranked Stern as the world's seventh highest-paid celebrity on its last annual list with earnings of $90 million over the previous year.