The virtual Wall rescue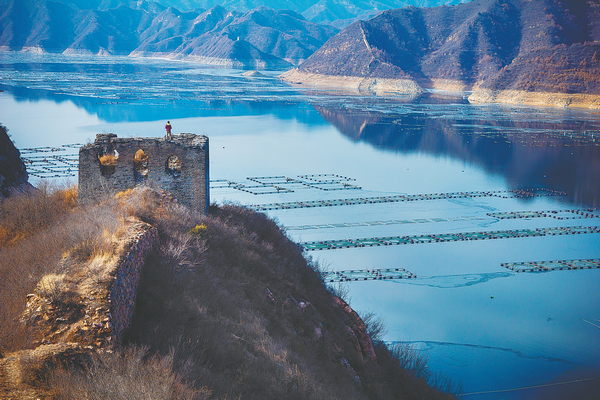 Running for more than 20,000 kilometers, the Great Wall is a historical landmark of unparalleled glory, but climbing it is hard work.
Not everyone has the stamina to navigate its tall steps and steep slopes, while only a handful may have the expertise to physically participate in the restoration of this UNESCO World Heritage Site.
However, a recently launched WeChat miniprogram is allowing every history enthusiast to be a hero in a virtual world, where one not just scales the Great Wall, but also protects it.
Great Wall E-tour, co-produced by the China Foundation for Cultural Heritage Conservation and internet giant Tencent, among others, went online on June 11 to mark the annual national Cultural and Natural Heritage Day.
Offering an almost simulated experience of climbing the Wall and helping in preservation work, the program has created quite a buzz in recent weeks and garnered a large fan base.
Thanks to cutting-edge digital technology, the virtual model is "detailed to millimeters".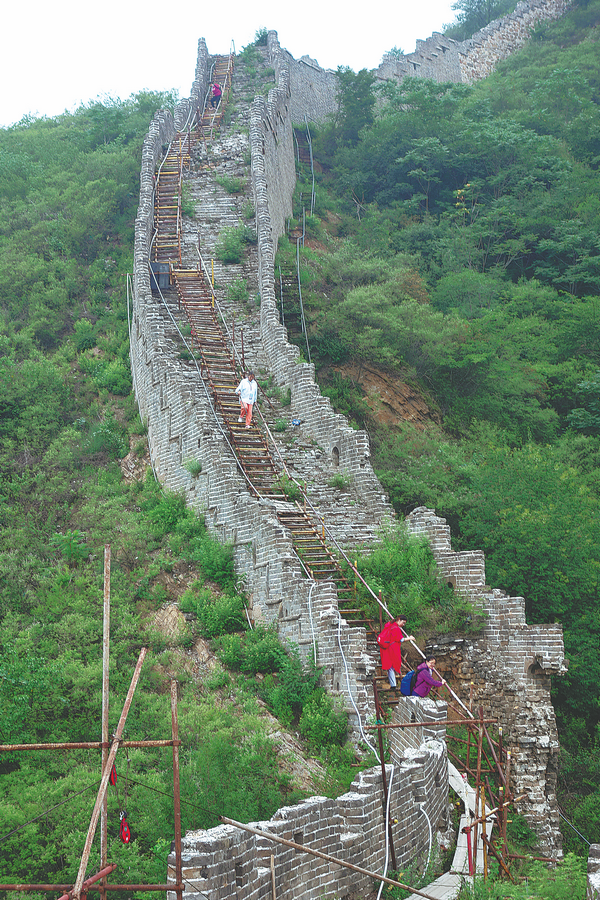 Around 50,000 high-definition pictures of the Xipanjiakou site in the Xifengkou section of the Great Wall, Qianxi county, Tangshan, Hebei province, have been used to offer users the remarkable experience.
Liu Yuzhu, head of the China Foundation for Cultural Heritage Conservation, says an arrangement with Tencent was reached in 2016 and the major concern was how to make people more aware of the historical landmark.
"We made documentaries and published animated books in the past. These are popular, but the Great Wall is a complicated structure and it deserves more attention," Liu says.
"Hence, we decided to innovate. We harnessed new technology to help people have a clearer impression of the Wall."
According to statistical records made available by the National Cultural Heritage Administration, the Great Wall stretches for 21,196 kilometers and spreads to 15 provincial-level administrative regions.
A staggering 8,851-kilometer stretch of the structure was constructed under the Ming Dynasty (1368-1644).
A plan to make "a portable product for popular science" surrounding the Wall was mooted in 2020, which the foundation and the internet giant together turned into reality.
The arrangement involved renovation at three sites of the Wall in Beijing and Hebei, including Xipanjiakou, which was also built during the Ming Dynasty.
About 50 million yuan ($7.5 million) in public funds, raised by the two sides, was donated for the renovation.
New technology aided the project. For example, when drones and 3D modeling were introduced to spot cracks and estimate the number of bricks needed to fix the Wall, they gathered rich data that was used in public promotion projects such as the Great Wall E-tour.
"People can understand how constructional consolidation and other renovation work is done at the Wall when they use the new miniprogram," Liu says.
The expert adds: "Digital technology can offer great impetus to protection of cultural heritage.
"Most relics are housed in or managed by public institutions, but cutting-edge technologies are owned by big enterprises," Liu adds.
"So, collaboration is imperative between platforms like the China Foundation for Cultural Heritage Conservation and tech firms."
In China, digitization of cultural heritage has been widely adopted and it has led to successful cases of preservation of history for posterity.
In 2018, a "digital patronage "charity program on the Mogao Caves in Dunhuang, Gansu province, went online, courtesy of computerization of the exquisite murals that adorn the World Heritage Site.
The program allowed the young generation to promote Mogao Caves through music, animation and online games, among others.
In 2020, a series of charity programs involving other grotto temples in China was also launched, combining public education and restoration of relics through digitization.
Nevertheless, as Liu points out, there are bottlenecks that need to be removed. For example, formats of digitized resources of cultural relics are not uniform.
Also, lack of data security, redundancy and homogenization of products of relatively low quality can impede long-term development.
"But the horizon is bright," says Liu. "These projects contain interdisciplinary research and allow crossover of expertise. They predict a promising future for the cultural industry."
To make things more optimistic, the general offices of the Communist Party of China Central Committee and the State Council, China's Cabinet, jointly released a guideline last month to enhance the country's digitization strategy.
The objective is to highlight new experiences and cultural products through digitization.