Chimpanzee learns Shanghai's garbage sorting rules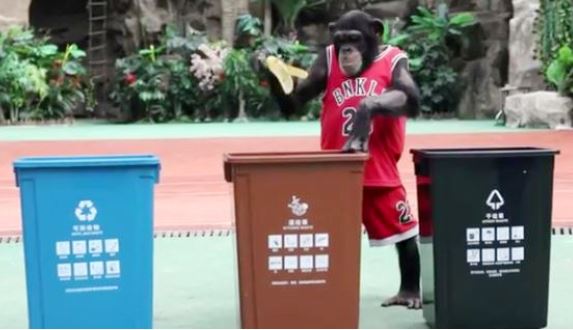 A chimpanzee at the Shanghai Wildlife Park learns how to sort garbage. (Photo: China Plus screenshot)
A chimpanzee at the Shanghai Wildlife Park has been learning Shanghai's strict new garbage sorting rules. The chimp has mastered separating tissues, plastic bottles, and banana peels into the correct bins.
Many animals have developed their own habits that help keep them healthy and the environment clean.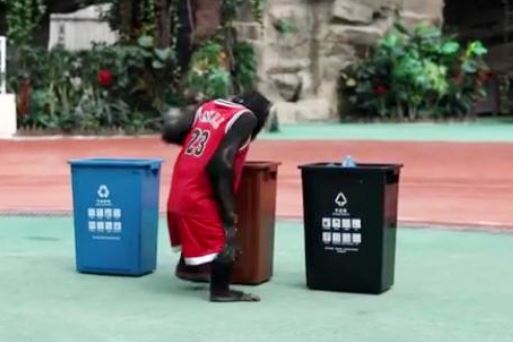 A chimpanzee at the Shanghai Wildlife Park learns how to sort garbage. (Photo: China Plus screenshot)
Giant pandas, for example, tend to pick one spot to use as a toilet. Raccoons wash their food before they eat it. Seagulls help keep beaches clean by eating leftover food scraps. And earthworms can digest organic household waste.
But unlike other members of the animal kingdom, residents in Shanghai face stiff fines if they don't follow the new waste disposal rules. A failure to sort trash into the four set categories – food waste, recyclable materials, non-recyclable waste, and hazardous waste – can see individuals slapped with fines of up to 200 yuan (about $29), and companies and institutions face penalties of up to 50,000 yuan (about $7,300).