Johnny Depp's masterclass: How to be a great actor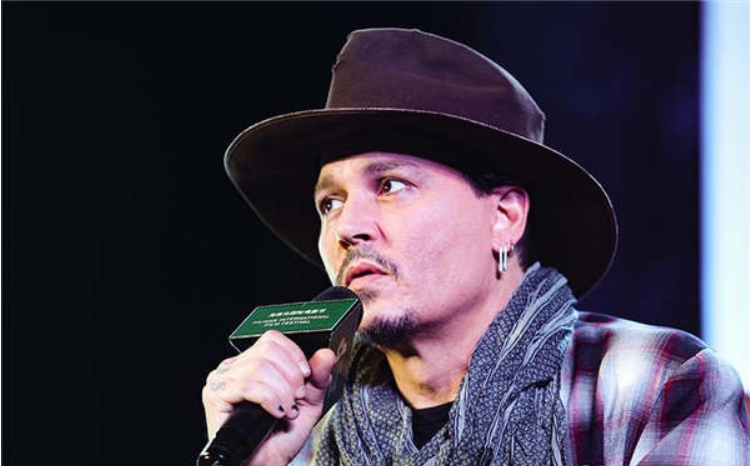 American actor Johnny Depp speaks at a masterclass during the first Hainan International Film Festival in Sanya on Dec 15, 2018. (Photo: China.org.cn)
American actor Johnny Depp shared his creative experiences in acting with Chinese young actors and filmmakers at a masterclass held in Sanya city, Hainan province, on Saturday, one day before the closing ceremony of the first Hainan International Film Festival.
Depp, who played the malevolent wizard Gellert Grindelwald in the newly-released fantasy movie "Fantastic Animals: The Crime of Grindelwald", is known for his portrayal of eccentric characters in films like "Ed Wood", "Charlie and the Chocolate Factory", as well as his role as Captain Jack Sparrow in the "Pirates of the Caribbean" series.
Observation
Over the course of a career spanning more than 30 years, Depp has won 28 major film-related awards and been nominated 33 times, including three Oscar nominations.
Observation is very important to an actor, Depp pointed out when talking about his career with masterclass host Yang Ying, CEO of Movie View International.
"One of my favorite things in the world is watching people", Depp said. In his view, actors should be good observers, watching people's body language and speaking style, and transforming this into their own abilities to progress in acting, and even in life.
"There are always new things to observe when you are seeking opportunities for observation", Depp said, noting that it's an experience to learn about people, especially their motivations.
Sense of responsibility
As one of the most versatile actors in Hollywood, Depp explained his philosophy of acting -- be responsible to the writers, directors, the audience and himself -- during talks with Chinese young writer-director Yang Zi.
Specifically, Depp said he has a responsibility to deliver the writers' intent and director's vision. Besides, he has a responsibility to the audience to put interesting thoughts in their heads, especially something they haven't thought about before.
Then, he has a responsibility to himself, which is to stay true to his life choices. Speaking of his first collaboration in the breakout film "Edward Scissorhands" with Tim Burton, a director who has maintained a working relationship with him for over 20 years, he recounted that, during the first three weeks of shooting, Burton wasn't sure if Depp was overdoing things and being too weird; however, after a few tough weeks the director decided to let him do exactly what he wanted.
"The most important thing an actor can do for a film is to provide choices", Depp stressed. This meant that every take should be different. "I think you're only doing half a job if you don't deliver options to the director."