Boxing-themed film 'fights' to revive market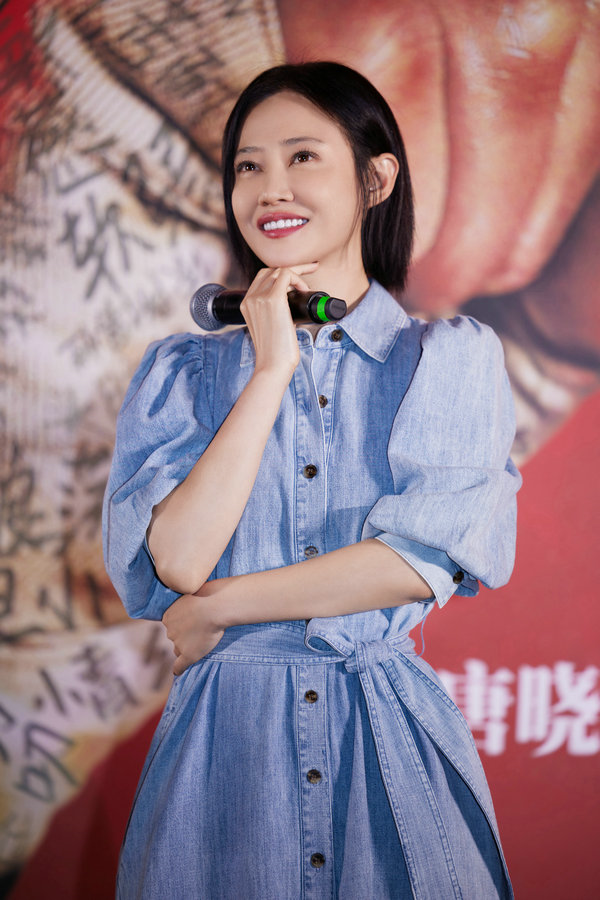 The sluggish movie market amid the pandemic resurgence is continuing to fight against the downturn, with actress Tan Zhuo's latest film, Chu Quan Ba Mama (Fighting, Mum), said to be in line with such a spirit, according to its producers.

The film will open across the Chinese mainland on April 30, the start of the five-day annual Labor's Day holiday.
A premiere held in downtown Beijing on Wednesday brought together the main characters behind the movie like director Tang Xiaobai and actress Tan as well as celebrities such as writer Cui Manli and scriptwriter Dong Ruinian.
Also starring actor Tian Yu, who plays a demanding coach, the film casts Tan as the female protagonist, a down-and-out single mother who fights hard in the boxing rings to gain custody of her child.
Speaking about the preparation, Tan said she trained for four hours every day before the shooting and was guided by her coach during the shooting to ensure the moves and punches were precisely performed.
"I also trained during the breaks while the film was being shot. All the challenges and fatigues reshaped me from the role's personality to an athlete's temperament," said Tan during an interview on the sideline of the premiere.
Sports critic Yan Qiang said the film takes a fresh perspective to visualize the charm of boxing, which has become one of the most popular sports for Chinese women aged between 20 and 35 in recent years.