The postman who always delivers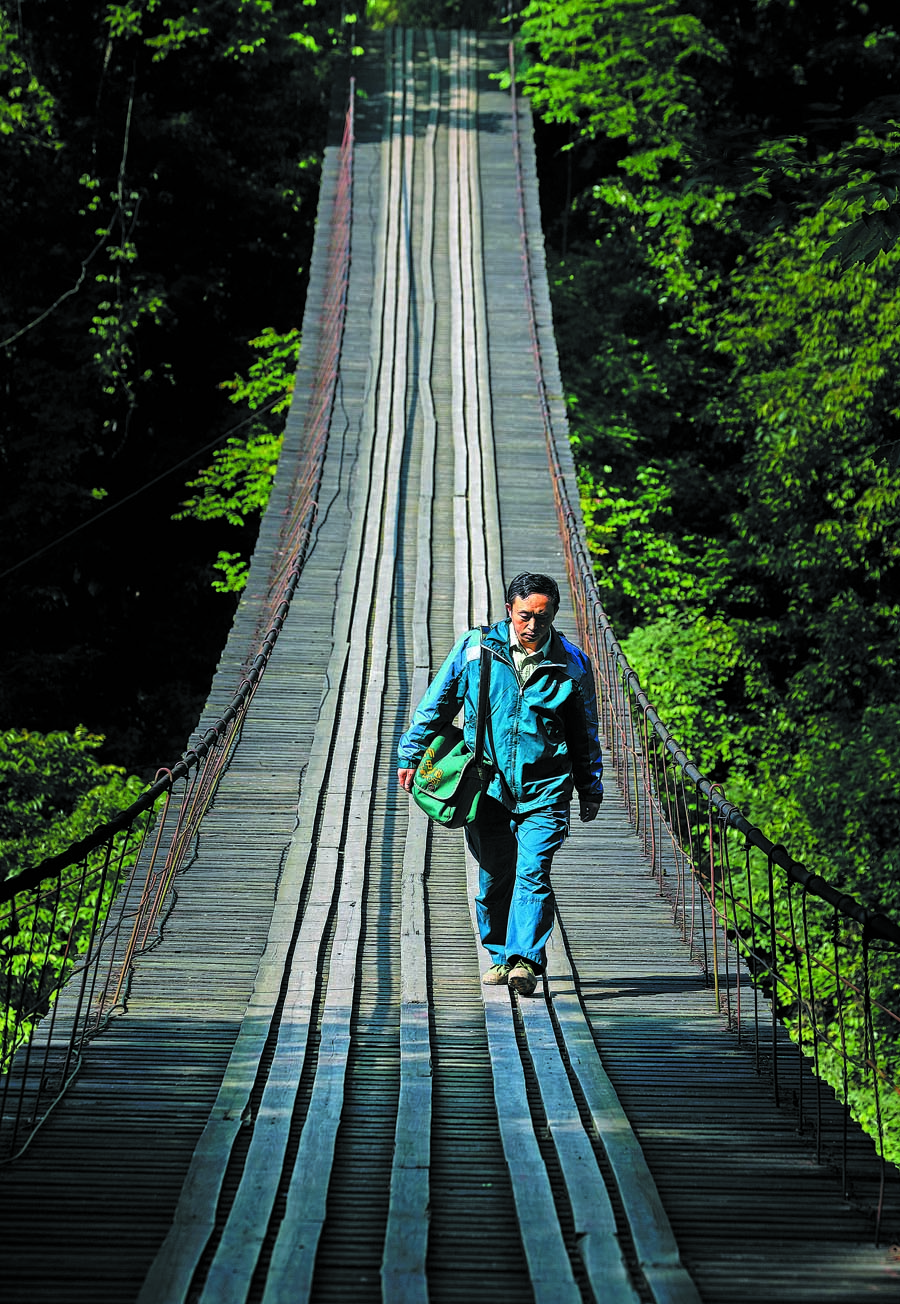 Despite the steep and treacherous mountainous terrain, letters and parcels always make it to their destination, report Yang Feiyue and Zhu Youfang in Changsha.
For the past three decades, Du Dengwen has been one of the few connections between residents in the depths of Huping Mountain and the outside world.
The 56-year-old has, literally, measured with his feet the tortuous and steep mountain paths running through the wilderness of the area that sits in the northwest of Central China's Hunan province.
Du has delivered mail and goods to the villagers from their loved ones, most of whom have migrated to the distant cities for a living.
His presence always brings joy to the mountain residents, because it means letters or parcels of huge sentimental or practical value are coming their way.
Huping Mountain falls under the jurisdiction of Shimen county in Changde city, but is 110 kilometers from the county's downtown area. It is characterized by deep valleys and hundreds of perilous peaks that are more than 1,000 meters above sea level and is known as the provincial ridge.
Yet, many villages are scattered across the mountainous area. The complex landscape had deterred efforts to build roads and lay down communication cables.
In the past, the only eight postman delivery paths in the city of Changde were all in the mountain neighborhoods, and had to be traversed on foot.
Du joined the local post station in March 1990 and was immediately charged with serving more than 5,000 residents in 13 villages tucked away in the woods.
These include five villages that are furthermost from the county center.
A round trip to cover all of the villages under his responsibilities runs about 180 km, and the only thing he could fall back on before 2017 was a bicycle that the post station offered.
Even so, only two villages were accessible by cycling, while the rest could only be accessed over rugged roads, upon which Du had to walk.
"It took me five days on the road for a weekly shift in the 1990s," Du recalls.