Jiuqu Yellow River Lights Array set for Spring Festival in Gansu
chinadaily.com.cn
1578927502000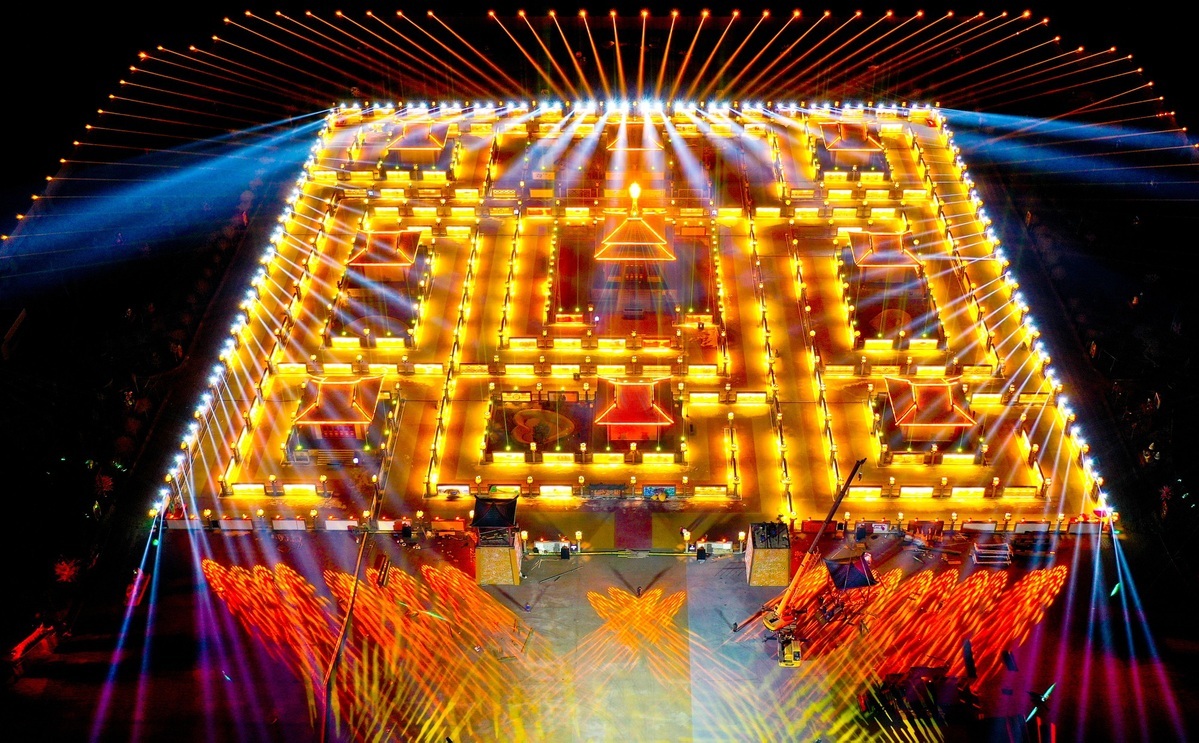 This aerial photo shows the dazzling Jiuqu Yellow River Lights Array during testing in Zhangye city, Northwest China's Gansu province. (Photos: Wang Jiang/chinadaily.com.cn)
Jiuqu Yellow River Lights Array, an intangible cultural heritage in Northwest China's Gansu province, will be lit up and open to the public from Jan 29 to Feb 11.
The annual folk activity in Zhangye city is held to celebrate Spring Festival, the traditional Chinese New Year, which falls on Jan 25, and the Lantern Festival, which falls on the 15th day of the first lunar month, this year's Feb 8.
Preparatory work has entered the final stage.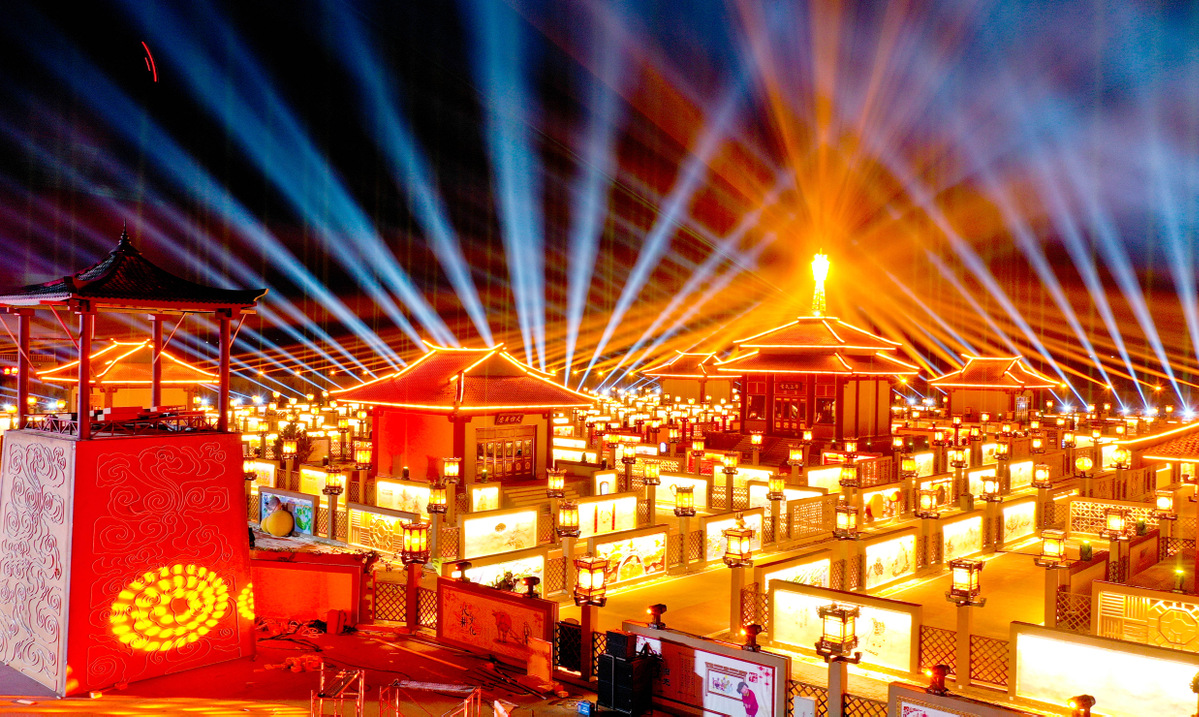 The activity has included some innovation, including containing modern lighting and audio equipment, such as laser lights and computer lights this year, which are integral to the light shows, live performances, and melodramas.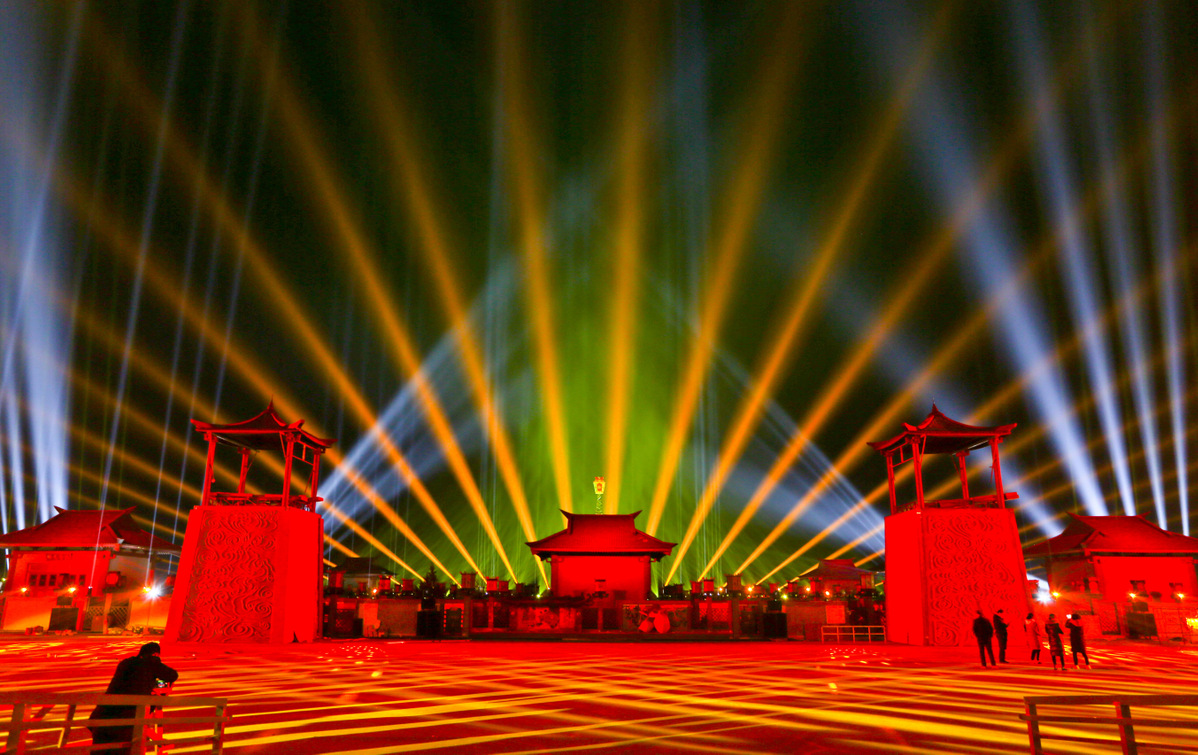 The lights array originated in rituals during the Shang Dynasty (c. 16th century - 11th century BC), and boasts an historical and cultural heritage with thousands of years of history. In 2019, it was recognized as China's Largest-scale Lights Array by Shanghai China Records Headquarters.