Zhang Yimou: My way to commemorate secretive heroes
China.org.cn
1620284270000
One of China's most renowned directors, Zhang Yimou, said that the reason why he made his new film "Cliff Walkers" is to commemorate China's secret martyrs who traded their lives for today's peace.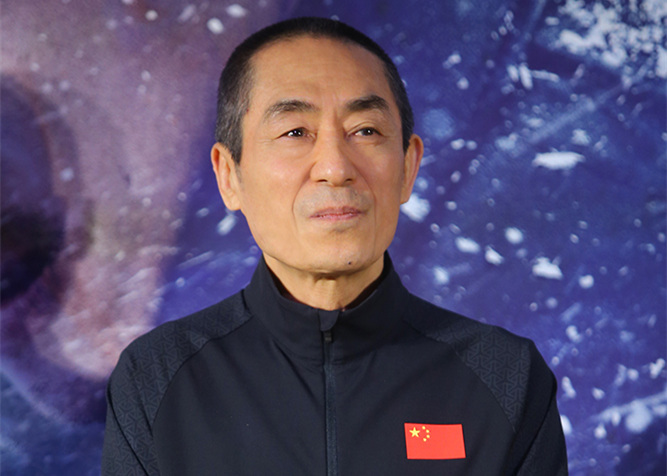 The film, which debuted on April 30, has received wide acclaim from moviegoers and critics alike following advanced screenings over the past days, including an IMAX screening in Beijing on April 29 to show off its thrills on the giant immersive screen.

"It's one of the best spy films with a textbook aesthetic style from Zhang Yimou," one audience member said after the screening.
"Cliff Walkers" takes place in the 1930s in the snowy northeast of China, known then as the Japanese puppet state of Manchukuo. It follows four Chinese special agents who return from former Soviet Union. They are then sent on a secret mission, codenamed "Utrennya" (meaning "Dawn" in Russian), to protect a witness to Japan's inhuman biological warfare experiments. But once they parachute in, they soon discover that they've been sold out by a traitor and are in deep water.
Starring Zhang Yi, Yu Hewei, and Liu Haoran, the suspenseful secret agent film attempts to "portray a group of heroes on the secret front who sacrifice their lives for the revolutionary cause," Zhang said at the movie's premiere in Beijing on April 24. "They all have their own ties, love, affection, and comradeship. They all have flesh and blood, but they dare to sacrifice themselves at a critical moment. We need to create some kind of biography for them."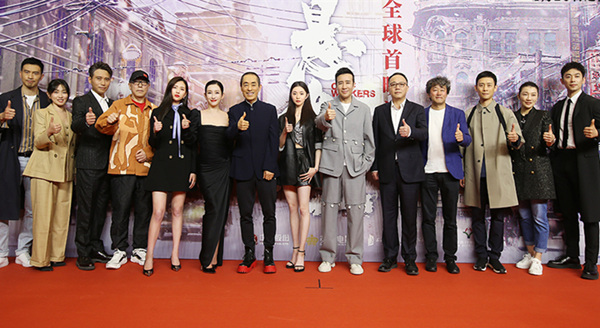 "China has always been protected by these brave people. As we are now living in the daylight, we must acknowledge the dawn that our forefathers created for us. Today's peace and happiness come from these martyrs' struggles, hardships, sacrifice, and their choices concerning life and death," Zhang said, adding that he hoped that the audience could learn more about the power of belief shared by these nameless heroes.

The film is Zhang's first foray into the spy genre, but the filmmaker said that he had not restricted himself. "I'm willing to try everything as long as there is a good screenplay," he said. "Cliff Walkers" is based on an unfinished and unpublished novel by celebrated writer Quan Yongxian, who had previously written the script for the popular TV series "The Brink" in 2012.
Though proficient in spy-themed TV series and stories, this was Quan's first script for the big screen. The writer said he read and found much inspiration from tomes of historical documents, which led to the film's plot becoming exceptionally different from what he had done previously. "This story's focus is not to present the mission but to portray the people, showing their various human struggles and the greatness of belief in desperate situations."
"There are a lot of touching stories throughout history but many have been forgotten. So what I wanted to find was something in history that it could weave other elements into — to remember," Quan added.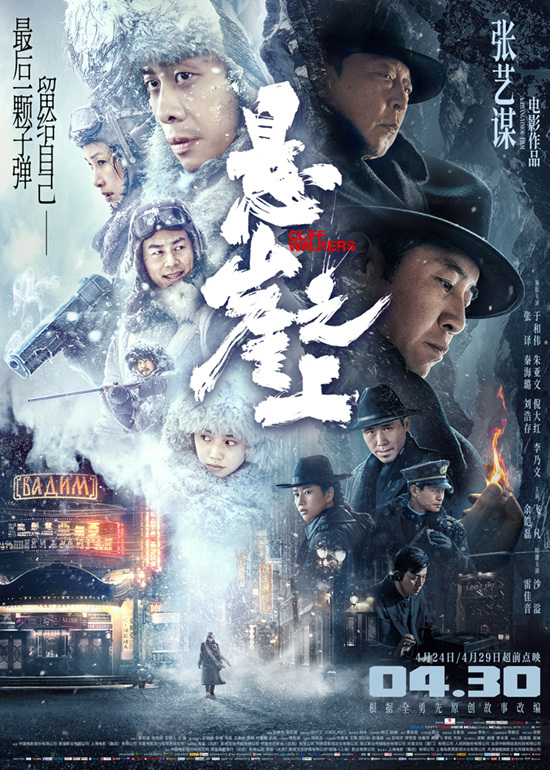 The film was distributed simultaneousl on April 30 in North America by CMC Pictures. International sales will be handled by Emperor Motion Pictures.
Zhang, who released critically-acclaimed "One Second" last year, has various projects in the pipeline. Besides "Cliff Walkers," the award-winning director is working on the urban crime drama "Under the Light," which also marks new territory for him, as well as co-directing a film with his daughter, Zhang Mo, about a Chinese sniper in the Korean War.