Dancing into a new career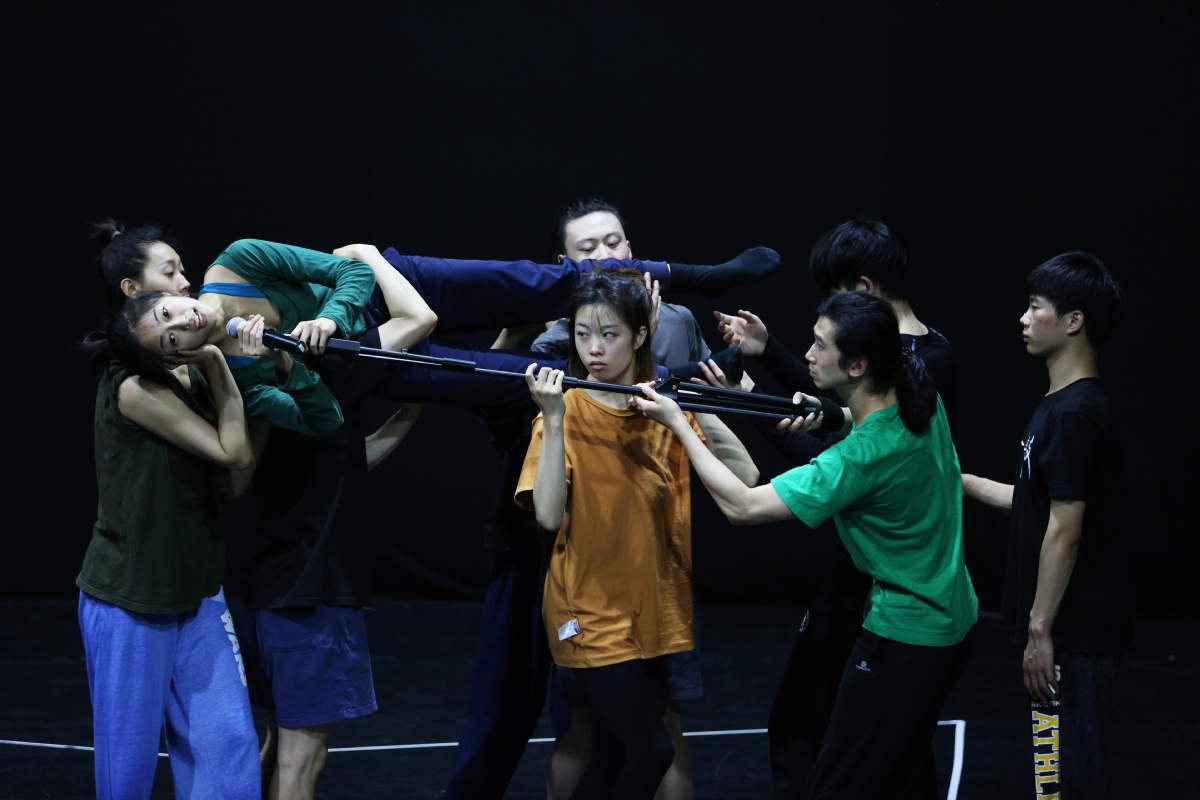 The modern dance production So Close, Far Away will be staged in Beijing on July 3 and 4. (Photos: CHINA DAILY)
In 2017, Chinese dancer Wu Mi returned to his homeland after spending a decade with dance companies in Singapore. He joined Beijing Dance/LDTX, one of the major contemporary dance companies in China.
When the COVID-19 outbreak happened, the sudden necessity of quarantine and social distancing in China created an opportunity for Wu to slow down and transform his role from dancer to that of a choreographer.
Over July 3-4, Wu's debut full-length choreographic piece, titled So Close, Far Away, will be staged at the theater of Beijing Dance/LDTX for a limited audience.
It is expected to be the theater's first live show since the government announced the reopening of such venues, with preordered tickets and a strict cap on the number of visitors.
"I go to work by taking public transportation every day. When I saw empty subway trains and buses, which used to be crowded, and people wearing masks, I felt inspired (to do this piece)," says the 33-year-old.
Born and raised in Yueyang, Hunan province, Wu started his dance training at age 12 by attending Changsha Vocational Secondary School of Art and Dance where he learned traditional Chinese dance.
From 2003 to 2005, he studied at Singapore's Lasalle College of the Arts, and with a full scholarship he was enrolled to study ballet at Hong Kong Academy for Performing Arts School of Dance.
From 2007 to 2011, Wu worked at the Singapore Dance Theatre as a lead soloist and then as a contemporary dancer with Singapore's The Human Expression (THE) Dance Company.
The latest piece, which is about 60 minutes long, is an expansion of Wu's 20-minute choreographic piece, which was staged at Beijing Dance/LDTX in early 2019.
It centers on people's everyday lives and how people pursue their dreams in big cities.
Wu says he has been revising his first choreographed piece due to the many emotions he wants to express through it.
The choreographer has combined moves into his new work to portray the virus transmission and to imitate the moves of washing hands and wearing masks.
Rehearsals for the new production started in February.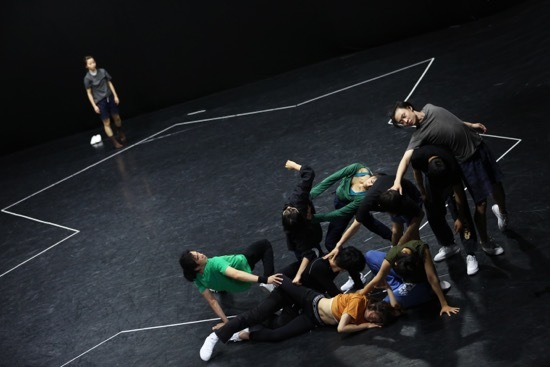 The modern dance production So Close, Far Away will be staged in Beijing on July 3 and 4.
"When I returned to China, the city of Beijing seemed like a place, which was both familiar and unfamiliar. I had to make changes in my own life to start again," says Wu.
"The dancers for the new work are from other parts of China. None of them are local. We all have to adjust to the tempo of a big city like Beijing and to fulfill our dreams means overcoming hardships. The dancers also put their own experiences into the work."
With music excerpts from German composer Max Richter and Icelandic multi-instrumentalist and composer Olafur Arnalds, Wu also edited the music for the piece.
As the mainland's first officially registered private contemporary dance company, Beijing Dance/LDTX was co-founded in 2005 by Willy Tsao and Li Han-zhong. LDTX is a shortened version of lei dong tian xia, which translates to "thunder rumbles through the universe".
Though contemporary dance caters to a minority taste, the company has built an enthusiastic fan base and launched training classes for amateur dancers.
The classes reopened on Monday after being closed for months due to the coronavirus pandemic.
Another new piece, Traveler, which was choreographed by Zhang Xuefeng for the same company, will be livestreamed on Friday for free.