Asian movies target overseas markets
China Daily Global
1589435439000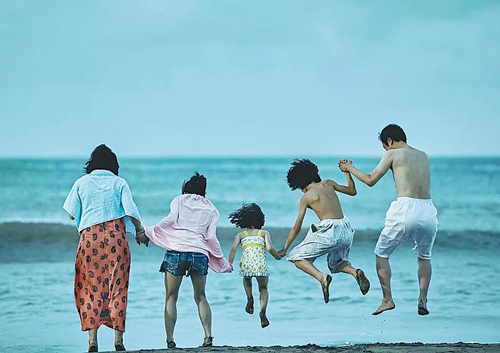 Shoplifters is the highest-grossing live-action Japanese film to hit the Chinese mainland. (Photo: China Daily)
South Korean films are making their mark on world cinema following the landmark success of the Oscar-winning movie Parasite.
Shattering records, the black comedy-thriller has catapulted the nation's film industry to global recognition.
The movie won four Oscars at this year's Academy Awards, including Best International Feature Film and Best Picture. It was the first non-English-language film to win the latter category in the awards' 92-year history.
As of mid-March, before the novel coronavirus pandemic took hold around the world, the movie had topped $254 million in global ticket sales, with nearly 80 percent of the takings coming from overseas markets, according to Box Office Mojo, a film revenue tracker based in the United States.
Aaron Han Joon Magnan-Park, assistant professor in the Department of Comparative Literature at the University of Hong Kong, said South Korean films can no longer be labeled "ethnocentric cinema". Neither can they be described as being situated on the fringes of world cinema.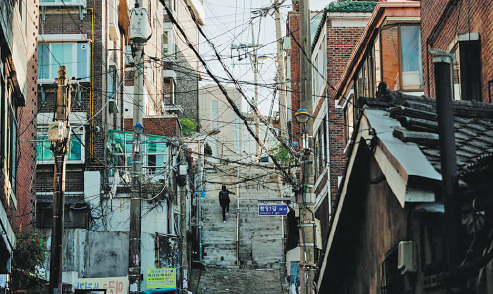 Parasite garnered four Oscars at this year's Academy Awards. (Photo: China Daily)
"It (the South Korean film industry) now defines world cinema," he said, adding that the globalization of Korean culture has arrived and "it looks as if the momentum will continue to expand".
The history of film in what is now South Korea dates to 1919-a century before the appearance of Parasite-although the industry only started to boom in the 1990s.
Magnan-Park said this boom can be attributed largely to the introduction of the Sunshine Policy in 1998, which transformed the political landscape on the Korean Peninsula in the pursuit of mutual coexistence with enhanced economic cooperation.
"The political and economic aspects of the Sunshine Policy also had a cultural dimension within South Korea," Magnan-Park said. This has led to loosened government censorship over the arts, reversal of a ban on Japanese cultural products and "allowed coverage of South Korea's painful and often shameful past to be addressed in an open and honest manner," he added.
In 1999, Shiri, an action film by South Korean director Kang Je-gyu, became the country's first Hollywood-style blockbuster. It made international headlines by beating the epic romance and disaster film Titanic on home turf, with ticket sales reaching 6.5 million.
The movie marked the emergence of South Korean films as attractions for both domestic and global audiences, Magnan-Park said. He added that other key factors included Korean narratives featuring Hollywood-style special effects and action scenes, along with the "sensibilities and aesthetics of European art cinema".