Girl, 8, shares bedroom with over 50 tarantulas
Shenzhen Daily
1602809466000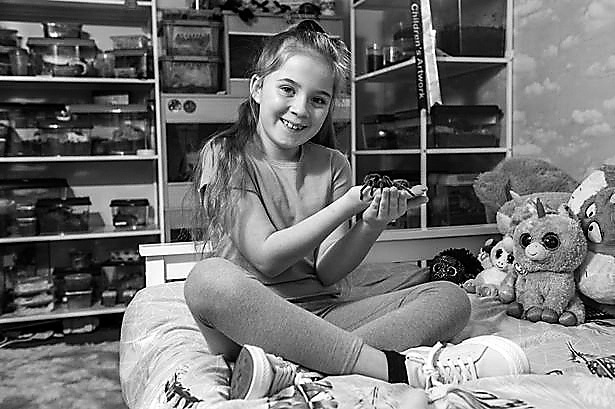 A GIRL of 8 in the U.K. is so keen on creepy-crawlies she has 50 tarantulas in her bedroom. Hollie Greenhalgh also has two snakes, a scorpion, millipedes, snails, grasshoppers and cockroaches at her home.
She has even started making YouTube videos about her pets and said: "I want to be the next David Attenborough."
Her mum Rachel, 29, of Winsford, Cheshire, is less keen on spiders — but says Greenhalgh picked up her first one aged 2.
She added: "I did say I was only going to get her one tarantula and now she has over 50."
"I will only get her what I'm comfortable with her having. The more I watch her grow and see how responsible she is, it helps."
It isn't just exotic animals that Greenhalgh cares for, as she has also trained the family cat Harrie to sit and hold her finger.
Rachel added: "I think the animals can sense her calmness and confidence and it relaxes them. We have two cats and one of them doesn't entertain anyone the way he does Greenhalgh. He loves her, it's really cute. She taught him to sit and hold her finger. She is the only person he will sit with," said Rachel.